Project Type: Thought Leadership
As members of the LDN Collective, Charlton Brown work on a range of multi-disciplinary built-environment projects.
We contribute ideas and insights for 'Collectively Speaking', a thought leadership series of discussions and articles about city making.
Our most recent edition, featured in The Developer magazine, presents a vision for the future of our town centres post-coronavirus. We set out a methodology for implementing positive lessons into the design and use of our public spaces and places.
The LDN Collective was founded by Max Farrell as a virtual network of built environment experts and creatives who work in dynamic teams to bring creativity and know-how to a range of projects from masterplanning to social housing to thought leadership.
As members of the collective Charlton Brown work collaboratively to design better places for people and the planet.
Read more from the LDN Collective here.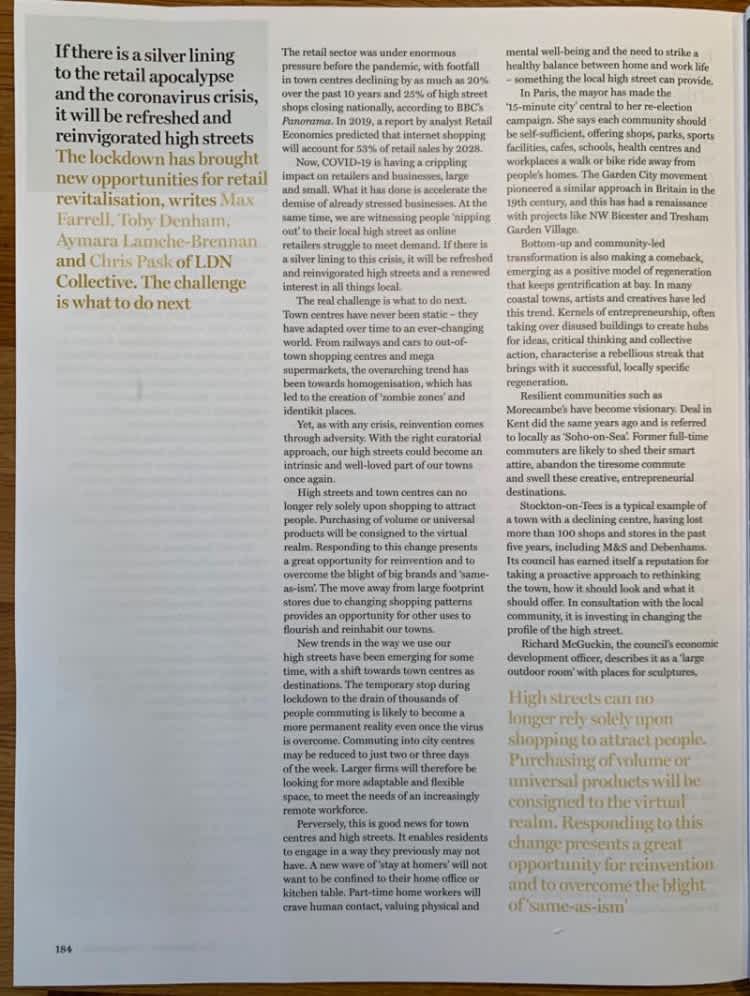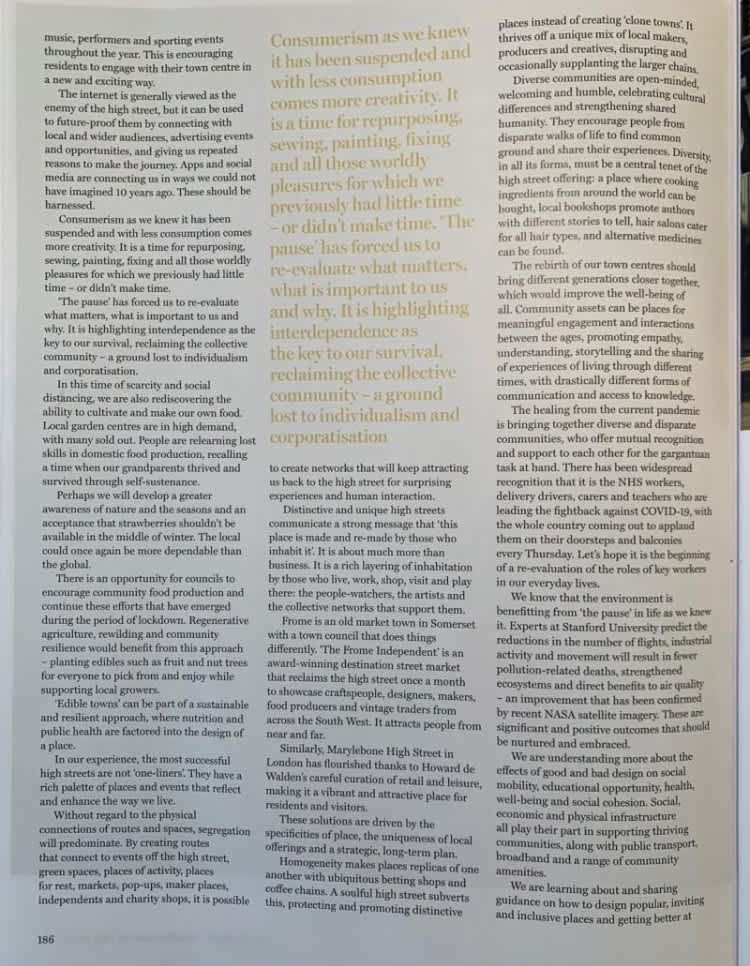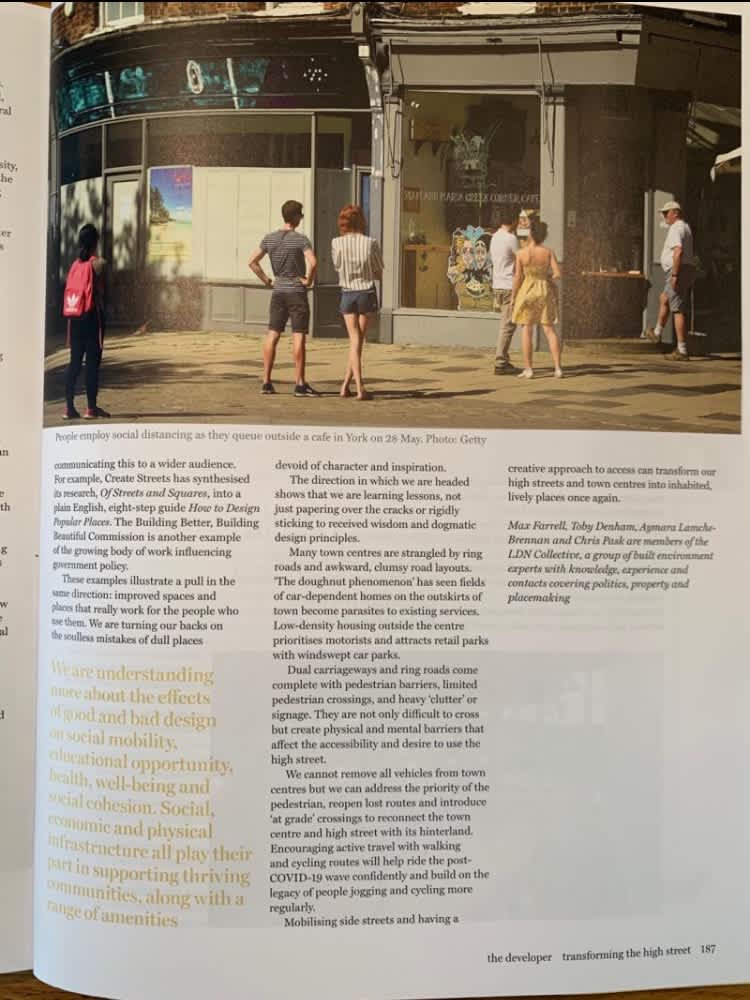 1 / 3