This Grade II Listed house is the amalgamation of two Georgian cottages, situated on a dramatic site adjacent to Hampstead Heath, on one of the highest points in London. The atmospheric house and setting has attracted many creative residents over the centuries: novelist Marghanita Laski, leading actress of her day Sarah Siddons, and art historian Kenneth Clark.
The house is cellular in plan, with small rooms that have adapted over centuries to have numerous openings to suit evolving lifestyles. Our first observation was that circulation around the house was confused as a result. The house needed to respond to the requirements of modern living whilst retaining its charm and original features.
To rationalise this our design trasforms enclosed interior spaces by opening up key axial views throughout the house for clear orientation and better outlook. This was done both by reinstating historic openings that had been closed up, and through bolder interventions, such as the creation of a light airy kitchen space at the rear with roof glazing and views into the Japanese style courtyard garden.
Simply moving the kitchen allowed the central room of the house to act as a beautiful book-lined pivot point; a key room to walk through or stop at. All original panelling , window shutters and historic features were painstakingly repaired and re-finished as well as the dilapidated exterior walls.
The historic chimneys were carefully reinstated to their former condition and profile using traditional construction techniques and lime mortar. The rear addition was completed to match the original brick detailing. The result of this project is a new lease of life for this house and the organisation of a series of rooms, each with a unique character and an eclectic palette of textures and colours. As well as a home, it is a stage set for art and personal objects collected over a number of years, and another chapter in this enchanting cottage's story.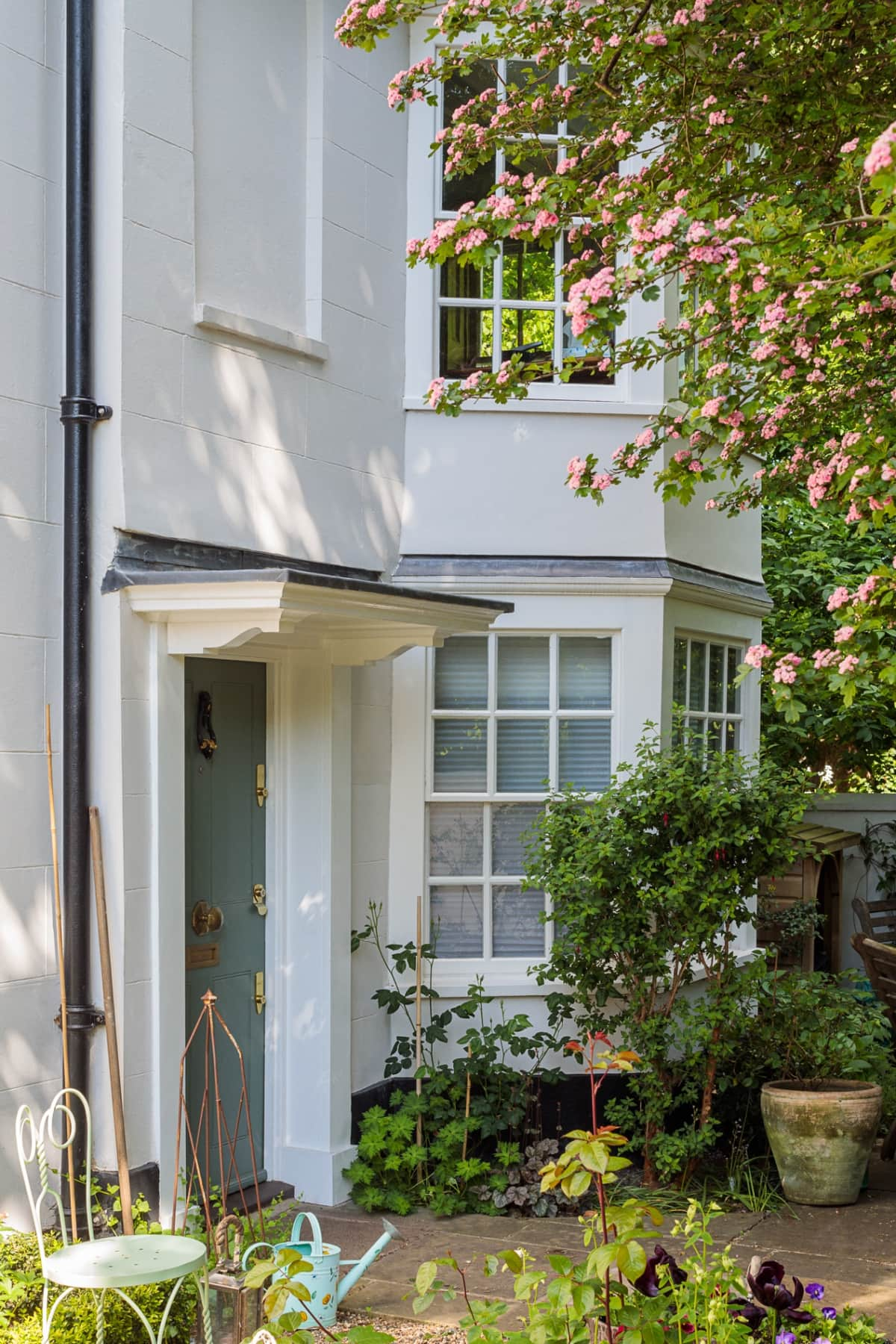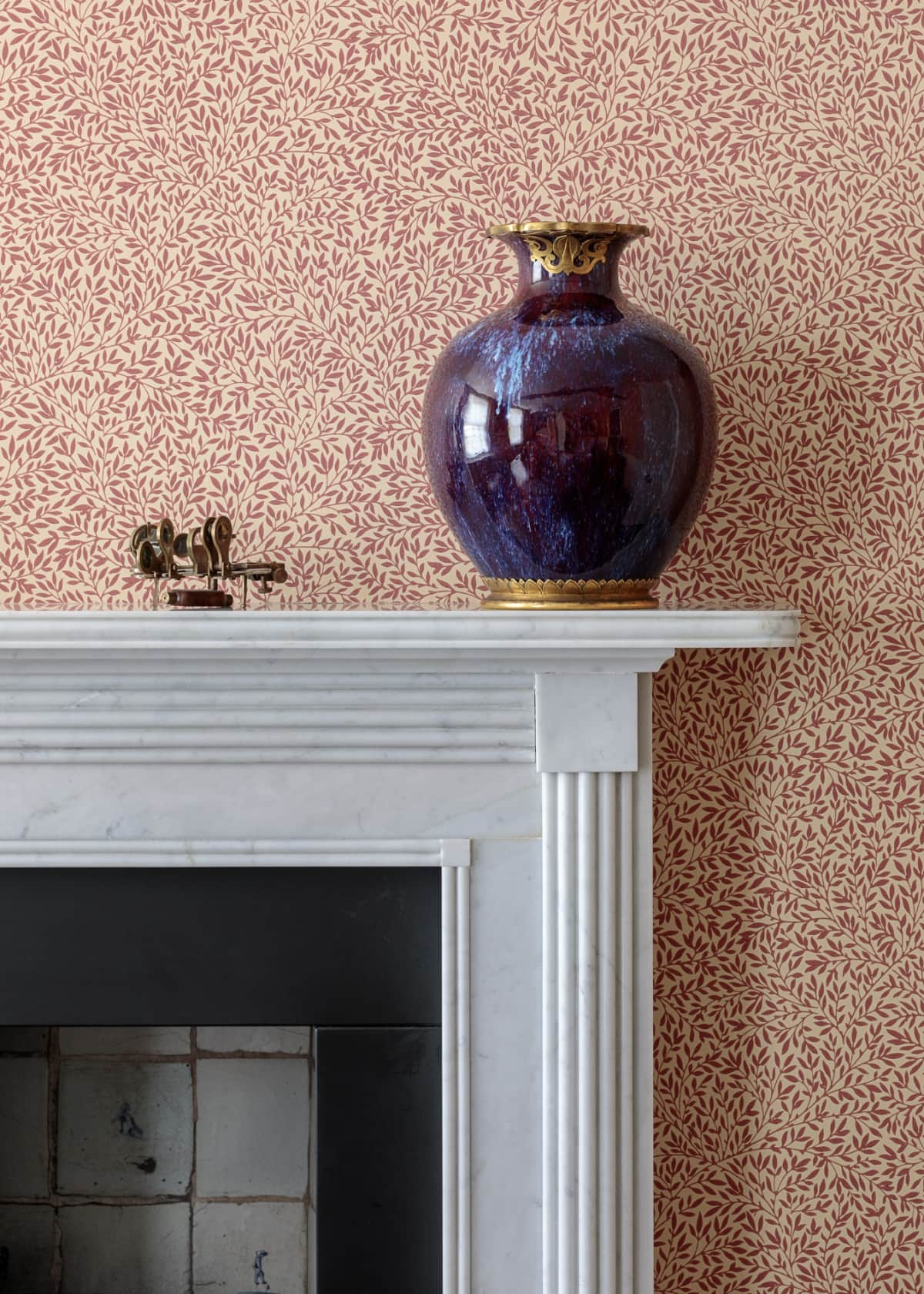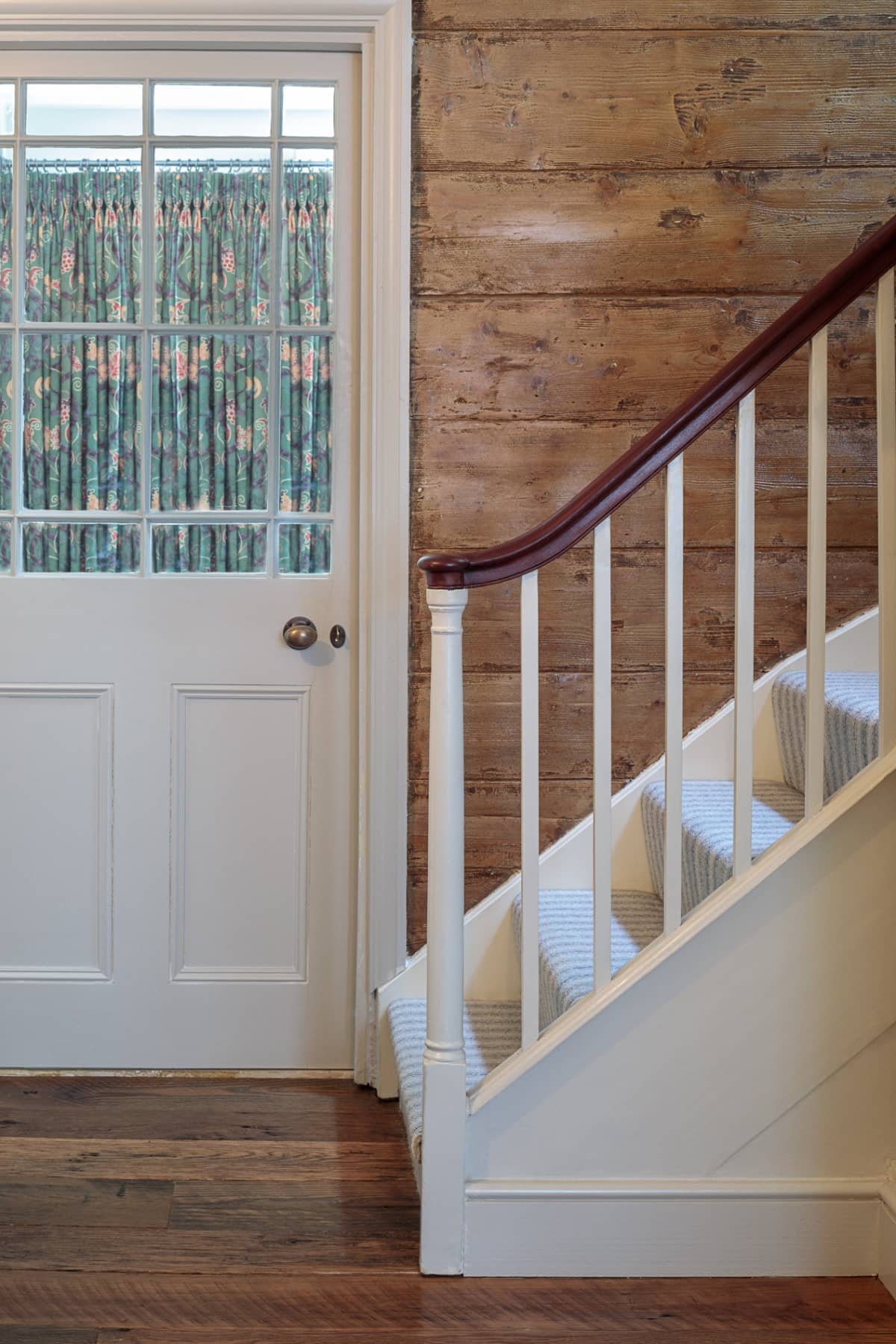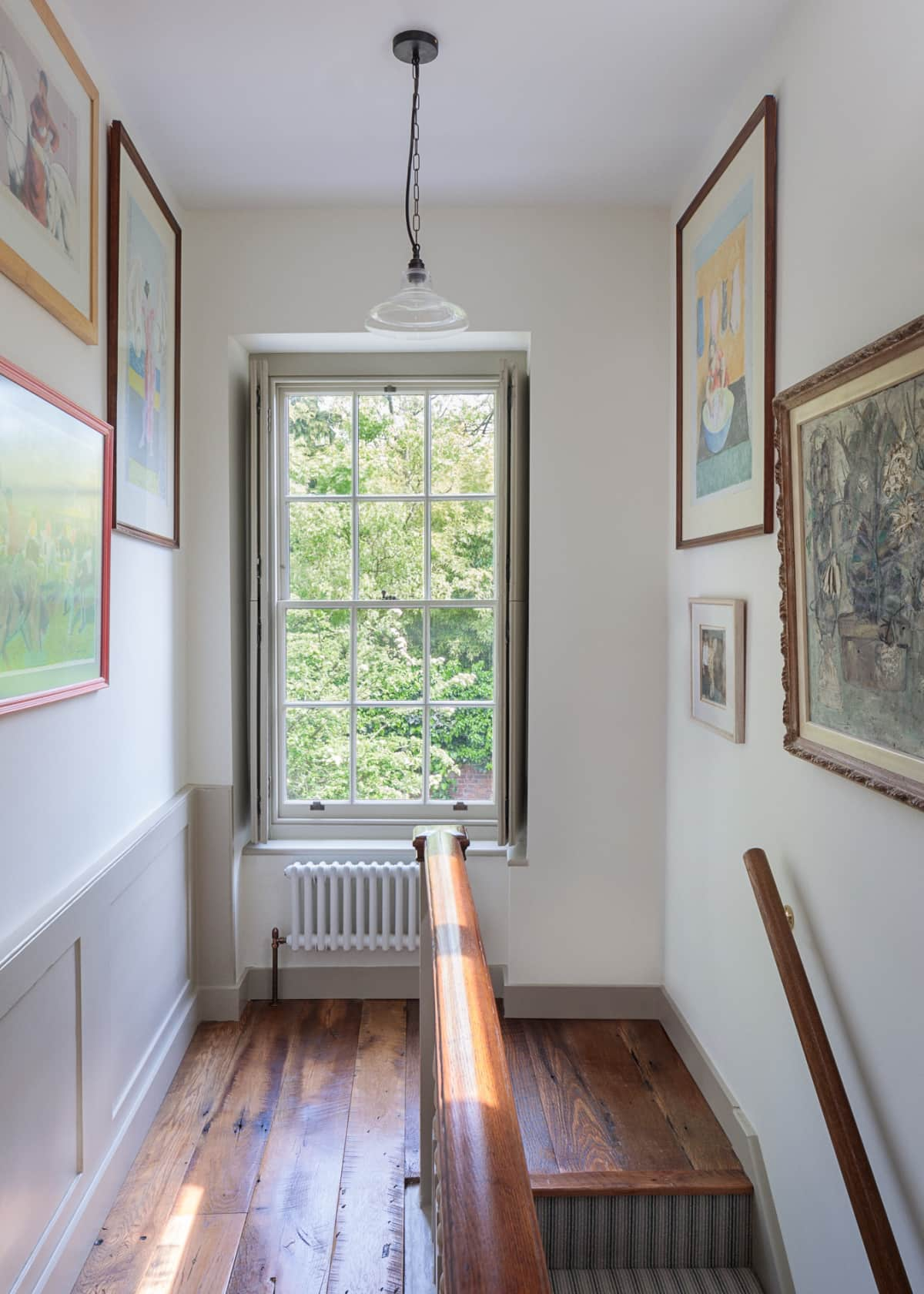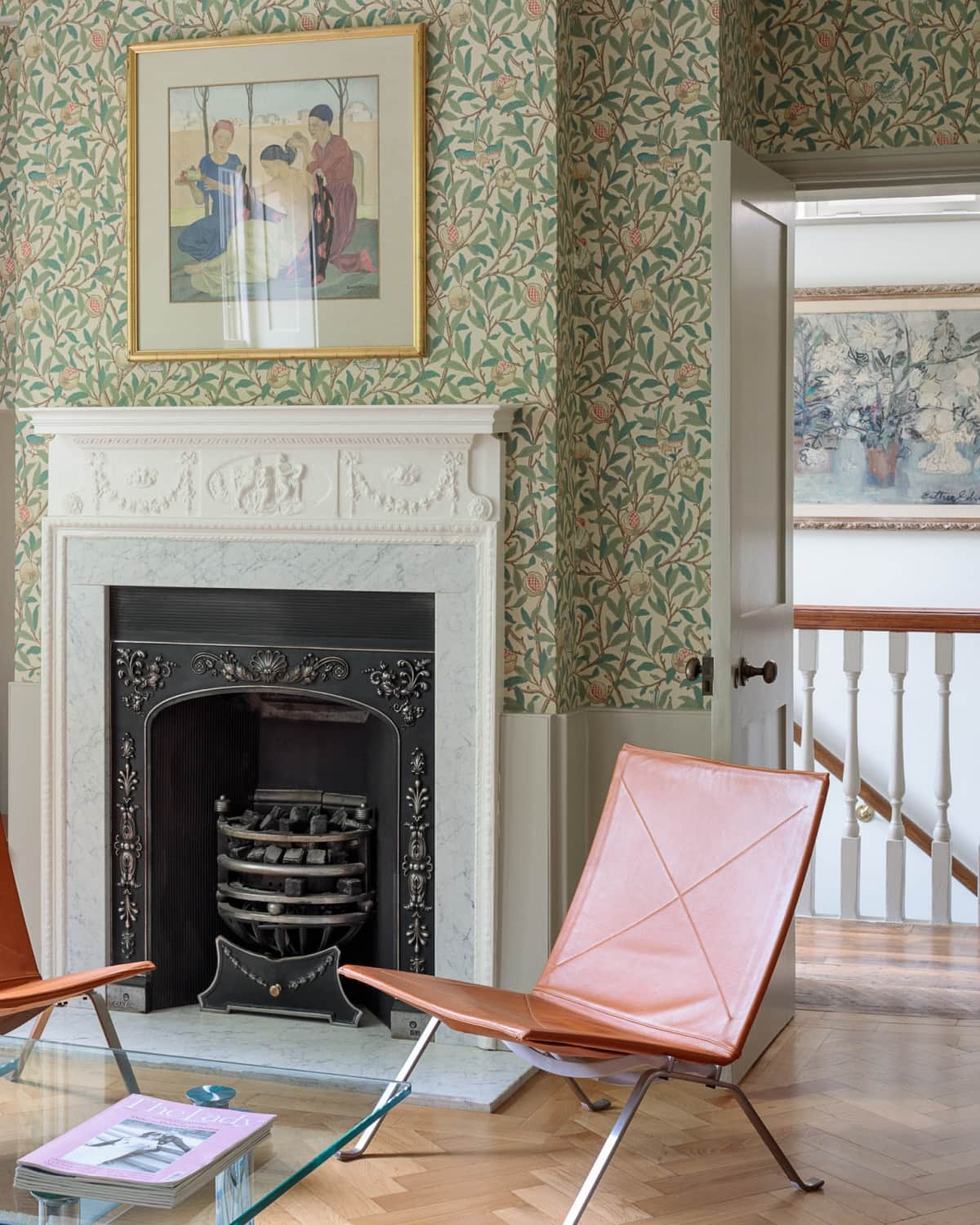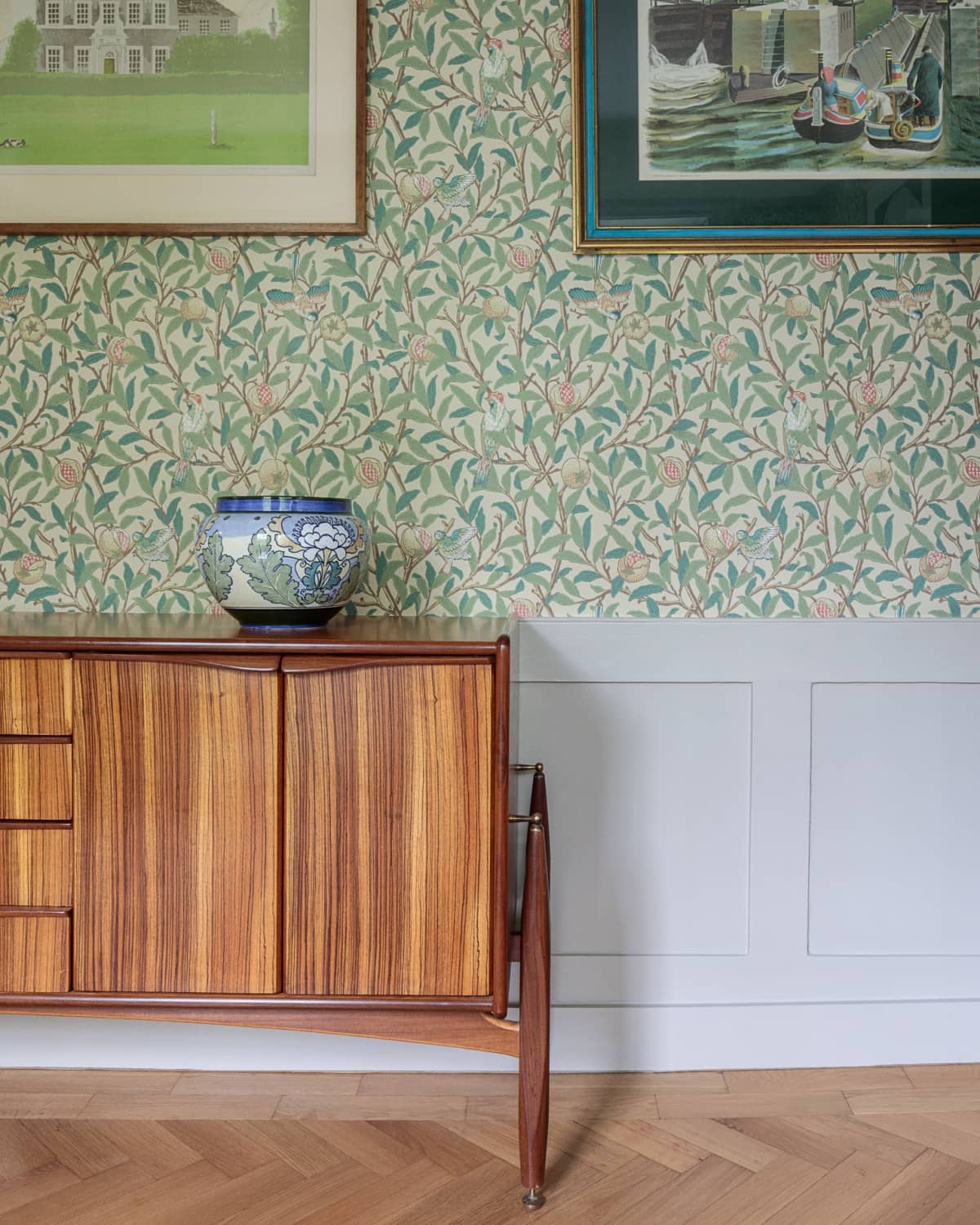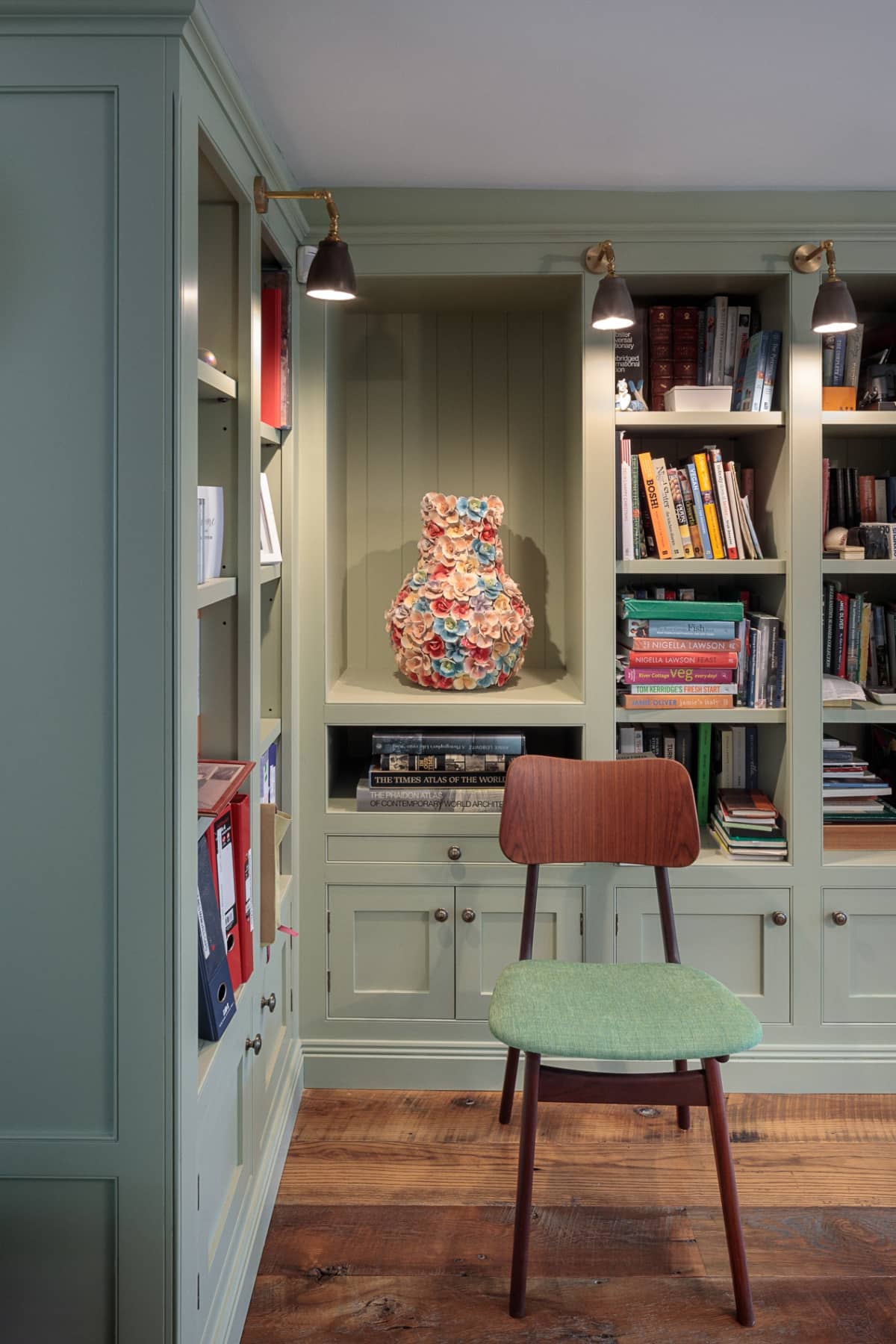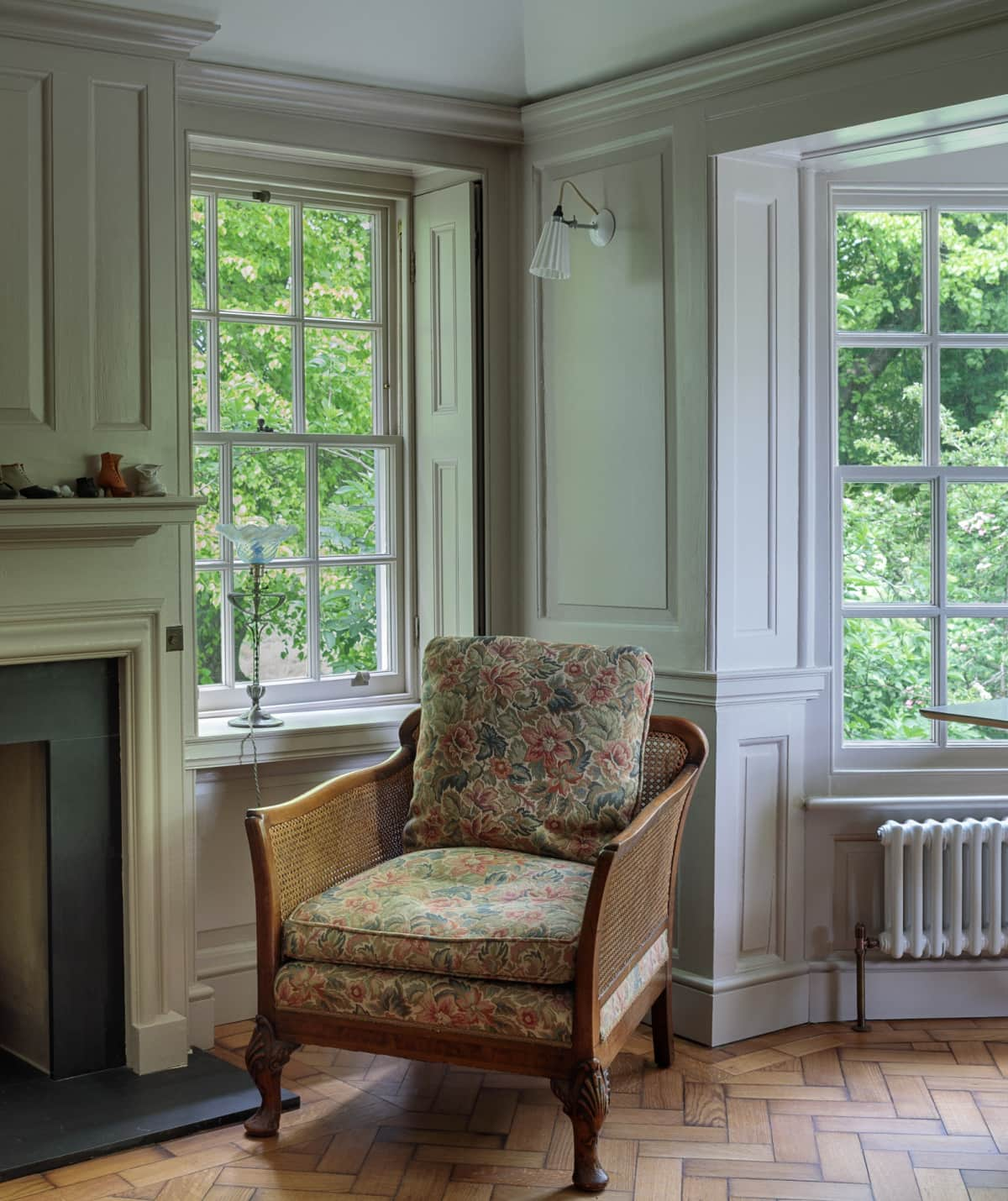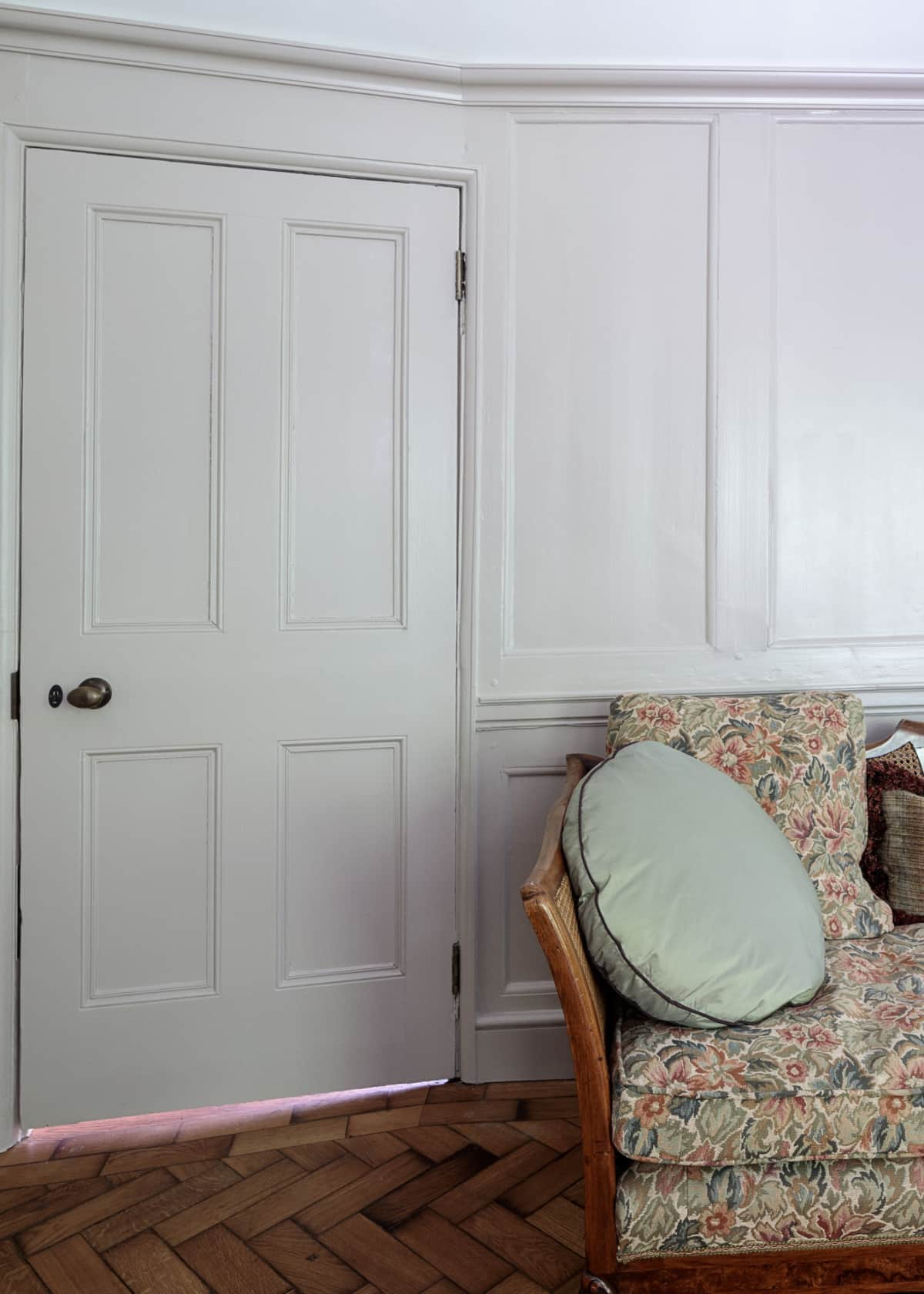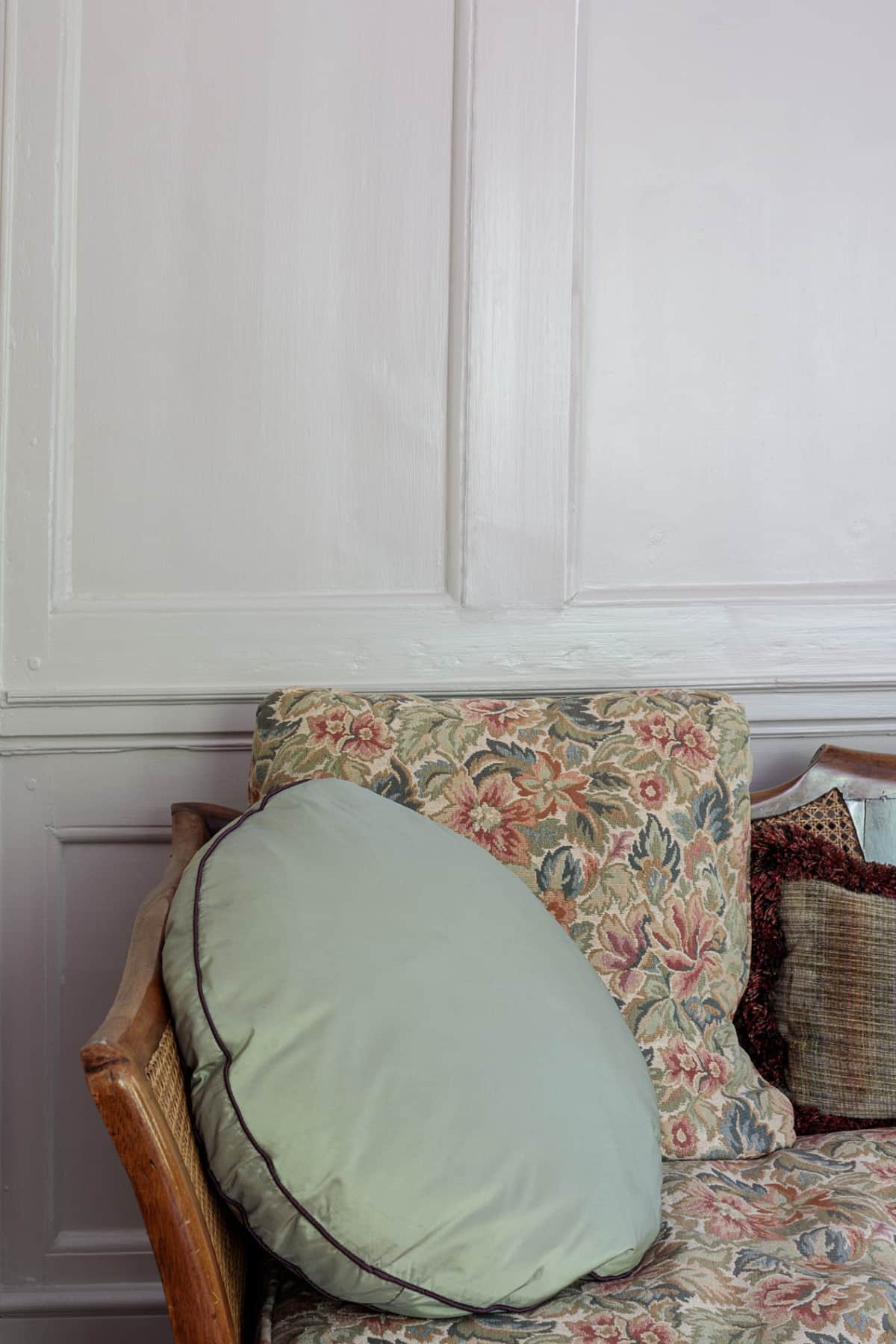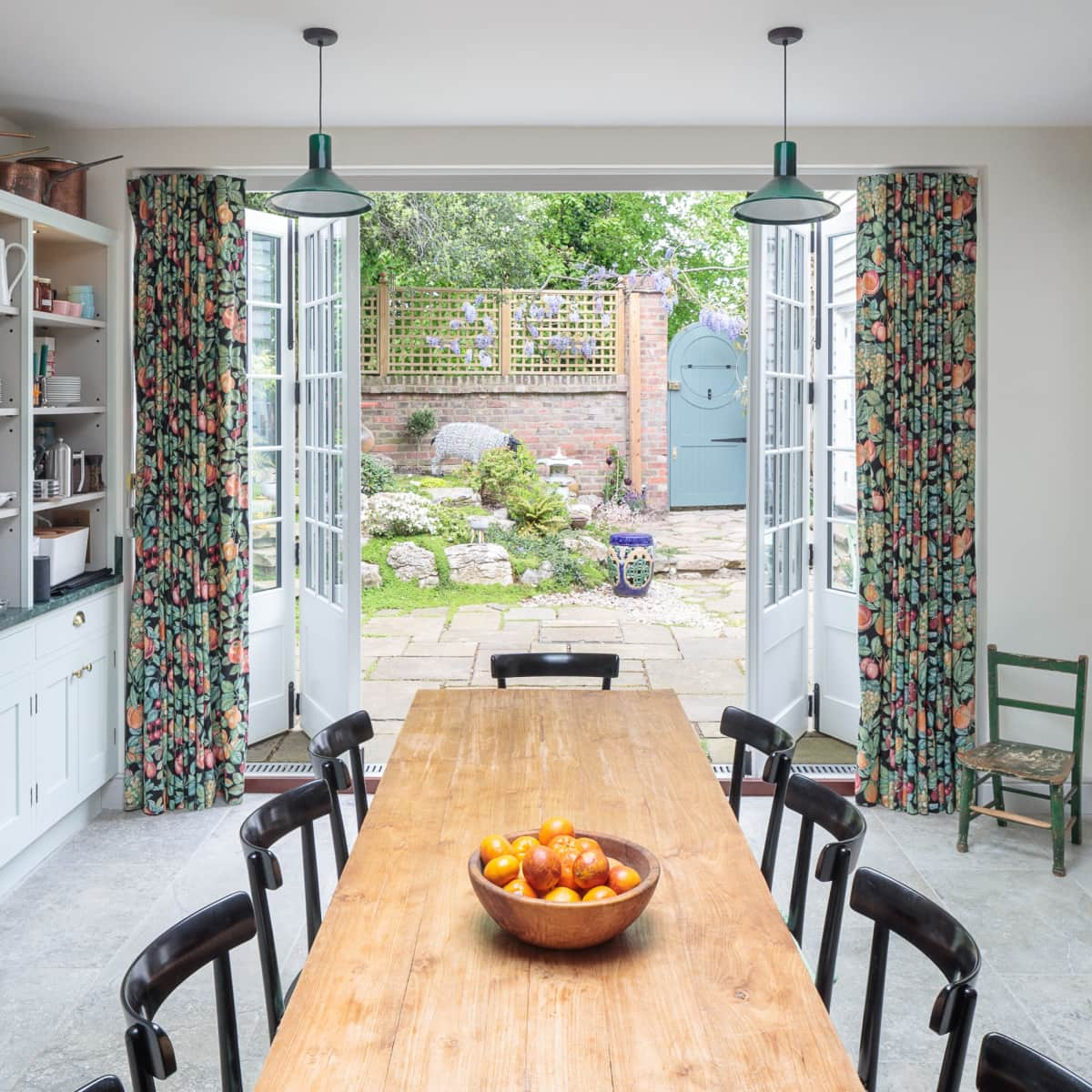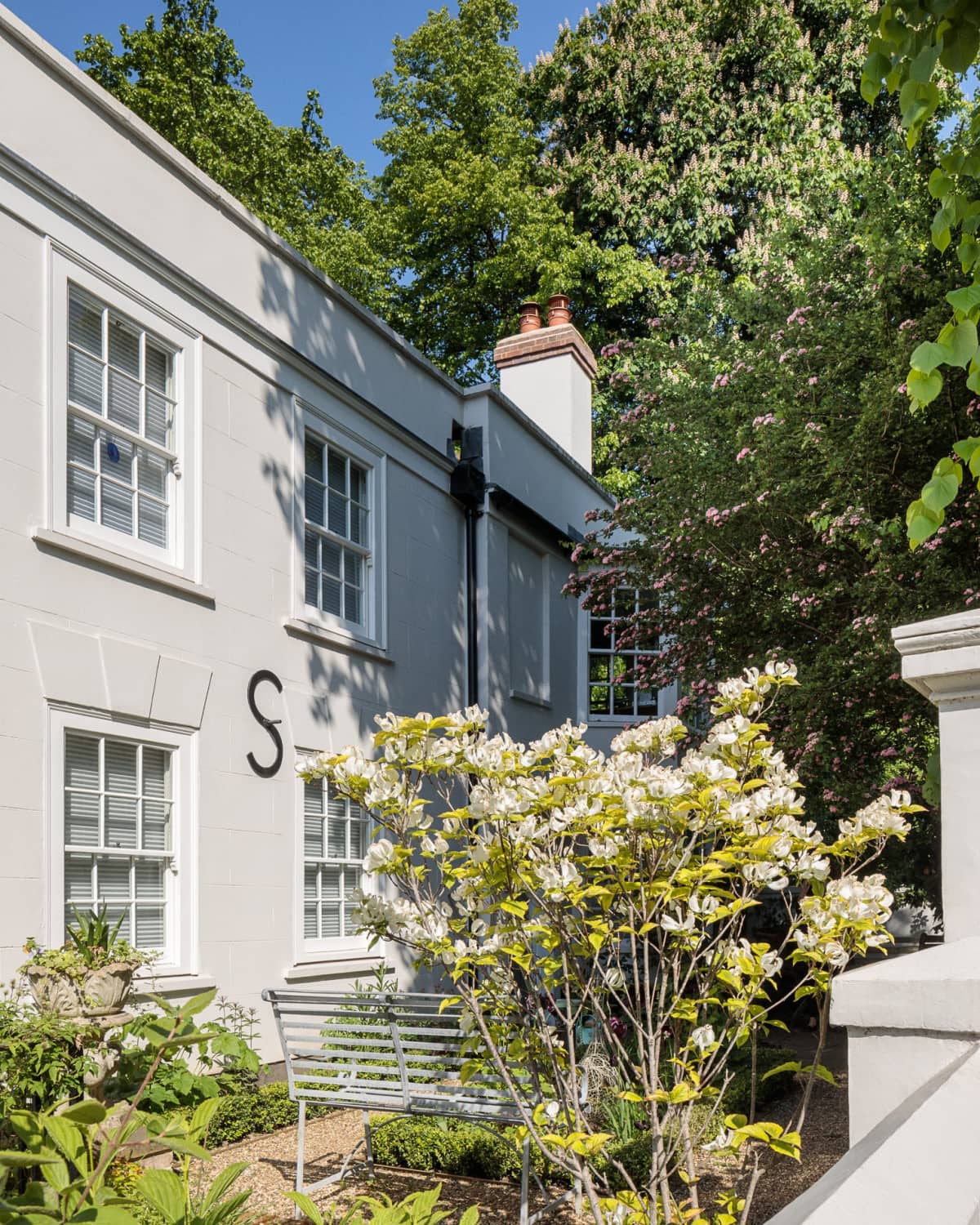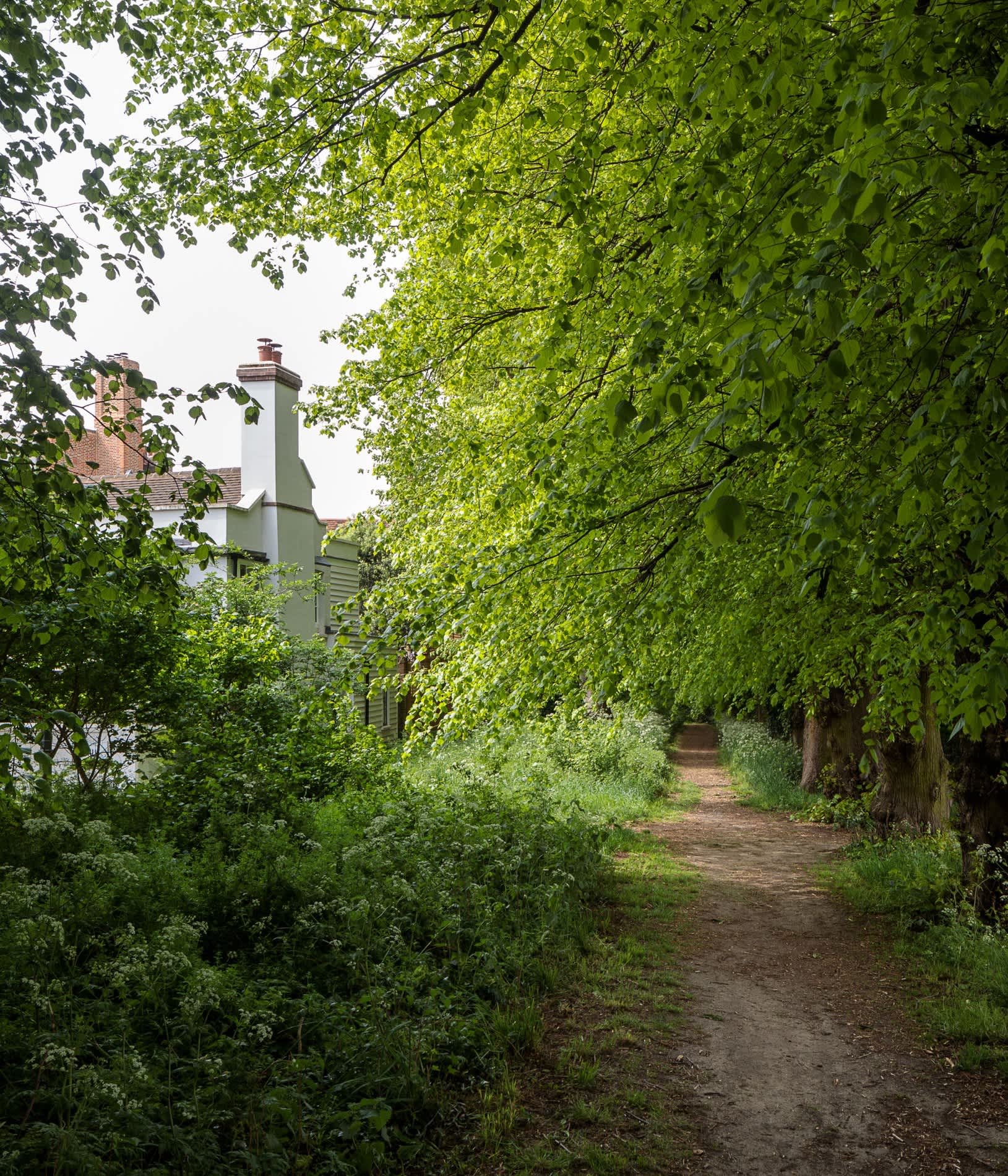 1 / 18