Our client wished to have a weekend escape from London and chose a tiny cottage in Wells in Somerset where they had spent childhood holidays.
The location is magnificent: from the front door, a glance to the left is met with the moat surrounding the high walls and turrets of the Bishop's Palace; to the right, a stile leads to open countryside and Tor Hill (Glastonbury Tor is to the south).
However, the cottage itself measured only 60 square metres plus three stone walls and a corrugated iron roof that formed a cow shed. Our clients typically choose countryside homes of a size that is hard to attain in London. Here the size compared unfavourably with a London studio flat, hence we were tasked with uncovering it's development potential.
We added two single-storey wings: one the kitchen, the other the master bedroom. We knocked down the cow shed to build the living room and constructed a small study straddling the stream that runs through the garden – its single window looking straight out at the water.
The original cottage became the new entrance hall and guest bedroom.
The carved-stone grotesques to either side of the front door are inspired by those adorning Wells Cathedral and caricature the clients. Unusually, one of grotesques wears the metal-rimmed glasses that the client wears for her day job as a lawyer.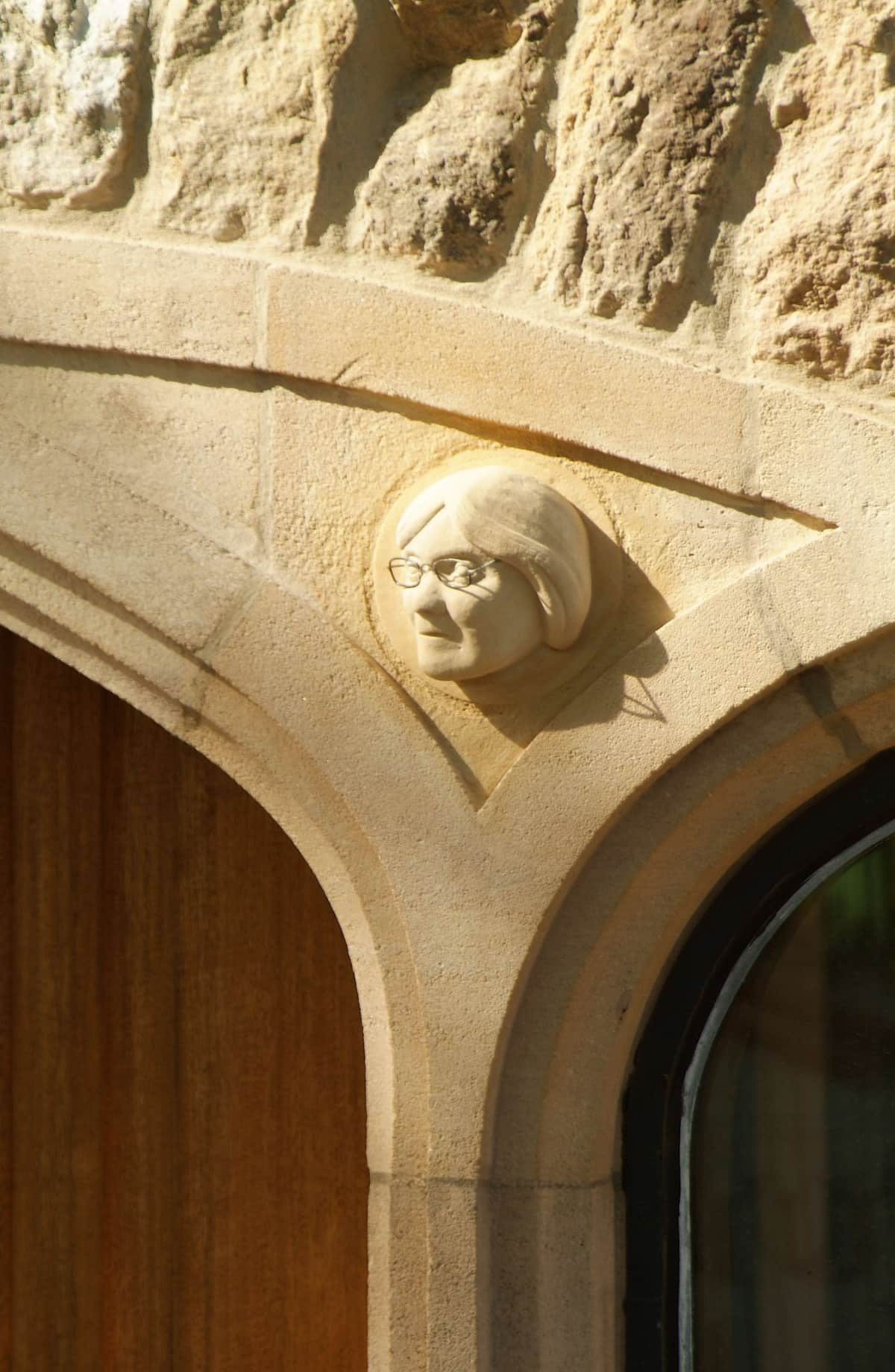 1 / 4