In the 1970's, a new building for the Russian Trade Delegation was constructed on this site which, until them, had been part of the rear gaardens of the houses fronting Hampstead Lane.
Our developer client purchased this angular building, which was very much of its time, with the intention of re-building it in a style and quality befitting this hostoric and sought-after street, named after its signature grove of plane trees - Highgate's finest.
Charlton Brown's solution was to construct a pair of Georgian-style villas in keeping with The Grove and its many listed buildings. They were simple to build, given the pared-down style of the period, which focused on proporition and elegance rather than extraneous decoration.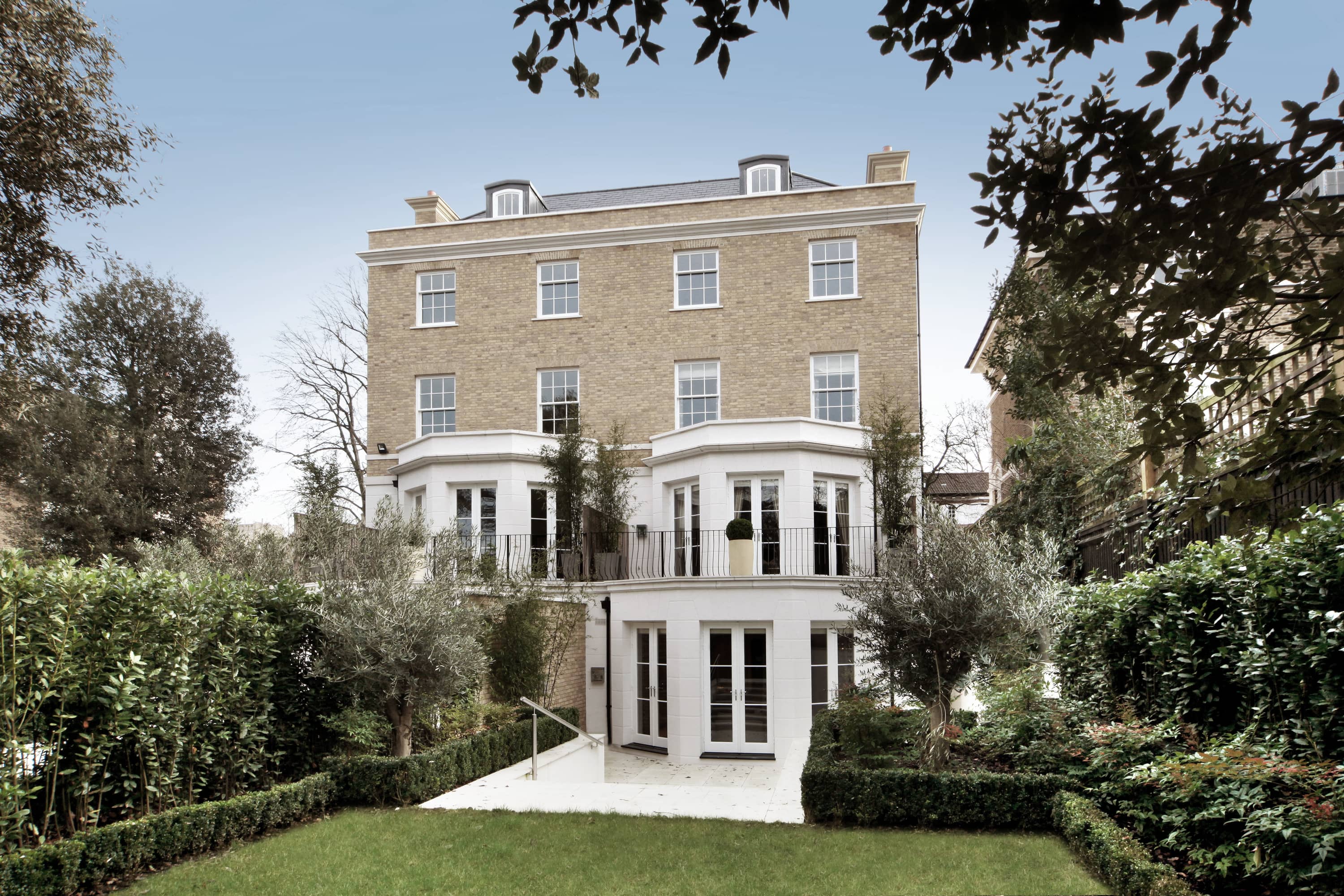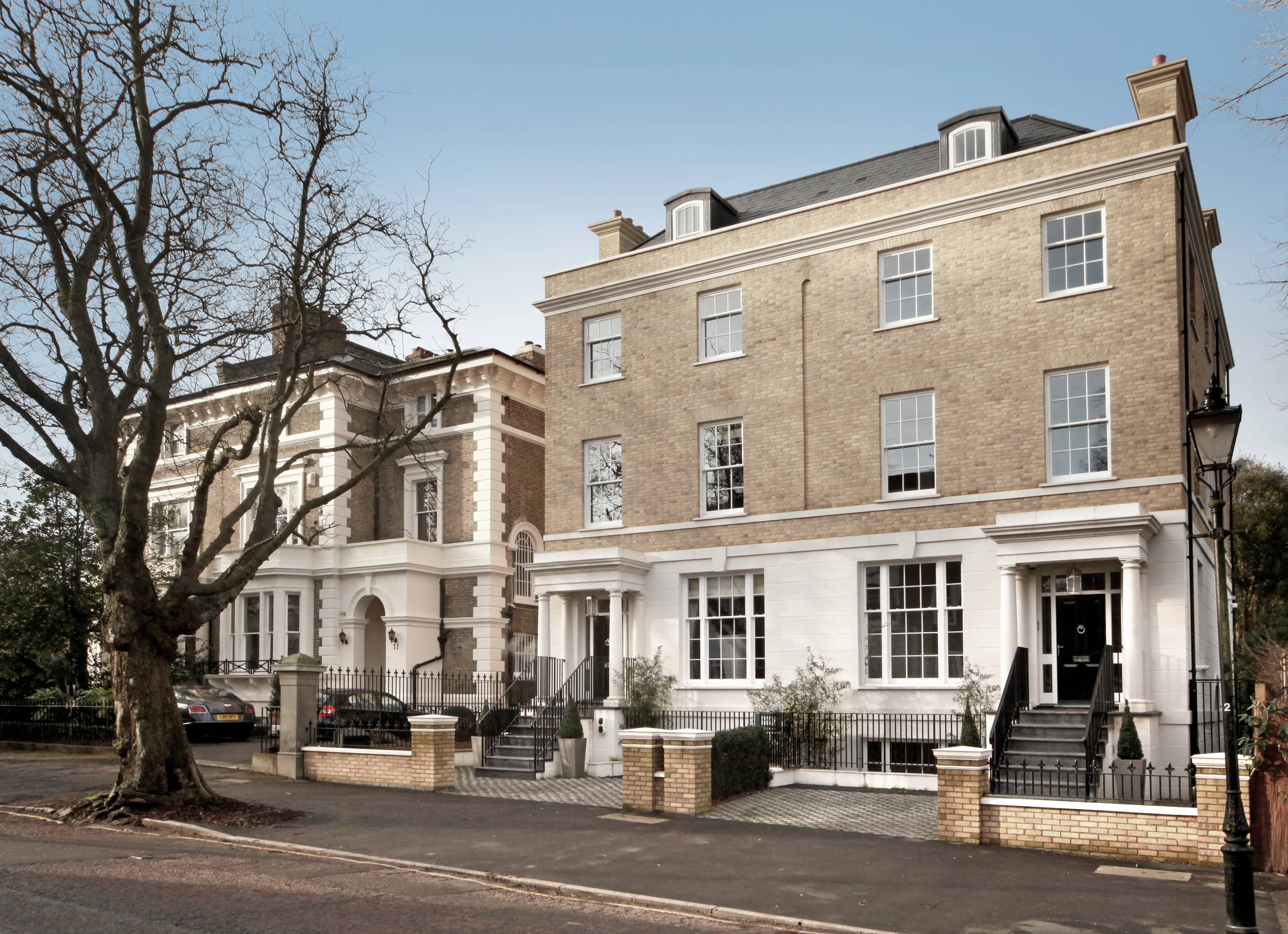 1 / 2