Petersham Road sits in the foreground of the remarkable view west from Richmond Hill that Turner depicted at the start of the 19th century. When the client purchased the site itself, it contained an unremarkable bungalow that sat next to the listed Cecil House, dating from the 17th century.
Our client wished to erect a prefabricated house and had originally commissioned a Scandinavian specialist. However, unable to obtain planning permission, we were brought in.
Sensitivity to Cecil House was required though we felt that a 'quiet' contemporary design could achieve that end. We found the most beautiful aspect of the site to be a mature magnolia tree at its centre, so the design evolved from this starting point.
Our new design wraps around the magnolia and the glass walls allow multiple views of its pale pink blossom. Our design also uses the components and modularity that allowed it to be constructed from the Huf Haus prefabricated system in line with the client's original brief.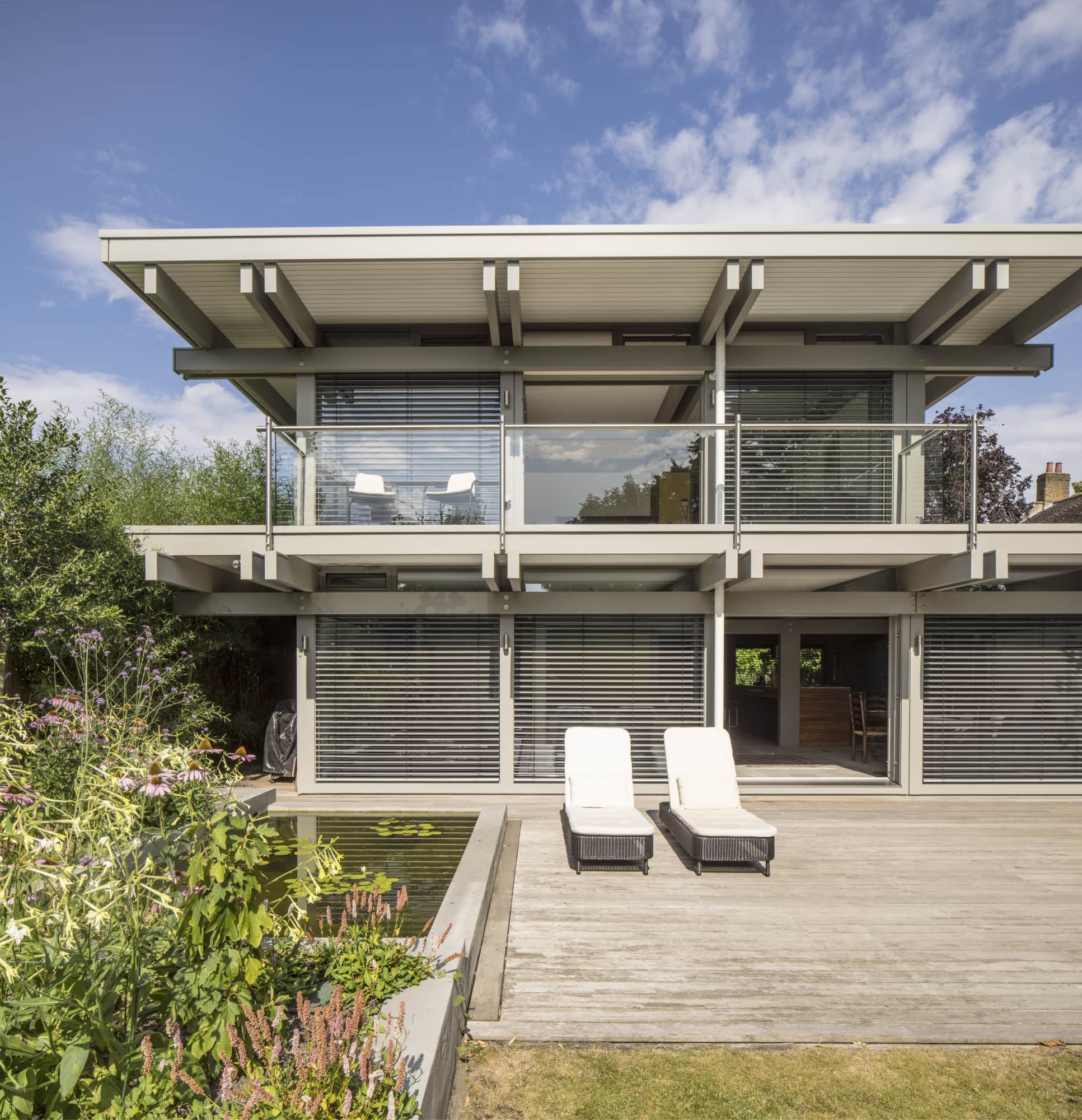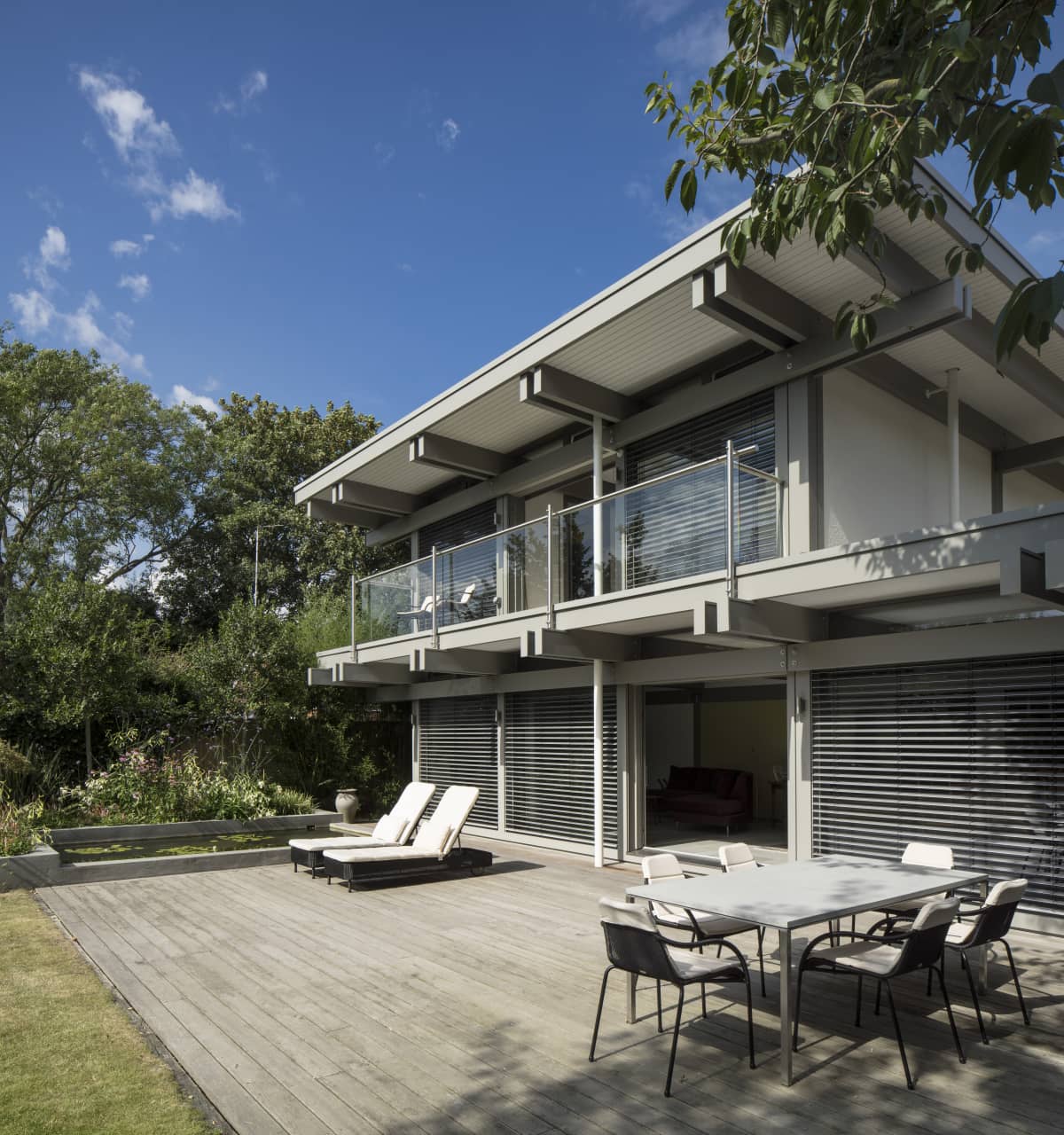 1 / 3