When our client purchased the site, it comprised six acres of sloping pasture and a bungalow, with no other building in sight. After demolishing the bungalow, we build a traditional H-shaped house with two wings enclosing an entrance courtyard.
Excavation for the foundations revealed several tonnes of flint. These were washed and knapped for use as a band at the base of the new building, so that the brickwork could be laid on top. This gave the idea that the house had grown from the remains of a previous structure, providing an intruiging false history to a building that had come to life just on a piece of paper.
The pool wing has no windows overlooking the entrance courtyard, but a series of Crittall Windows on its other side looking down the new 'long lawn', which leads to a specially commissioned sculpture and a crescent cut into the woodland beyond. The garage wing hides a walled garden laid out as a parterre - a symmetrical pattern of planted beds separated by pathways. Behind the garden there is a tennis court, also tucked out of sight.
The main internal hall ends with French doors leading onto a bridge, which crosses a rill that runs the length of the garden. A thunder-house allows electrical storms to be viewed in safety - an extraordinary spectacle, especially at night.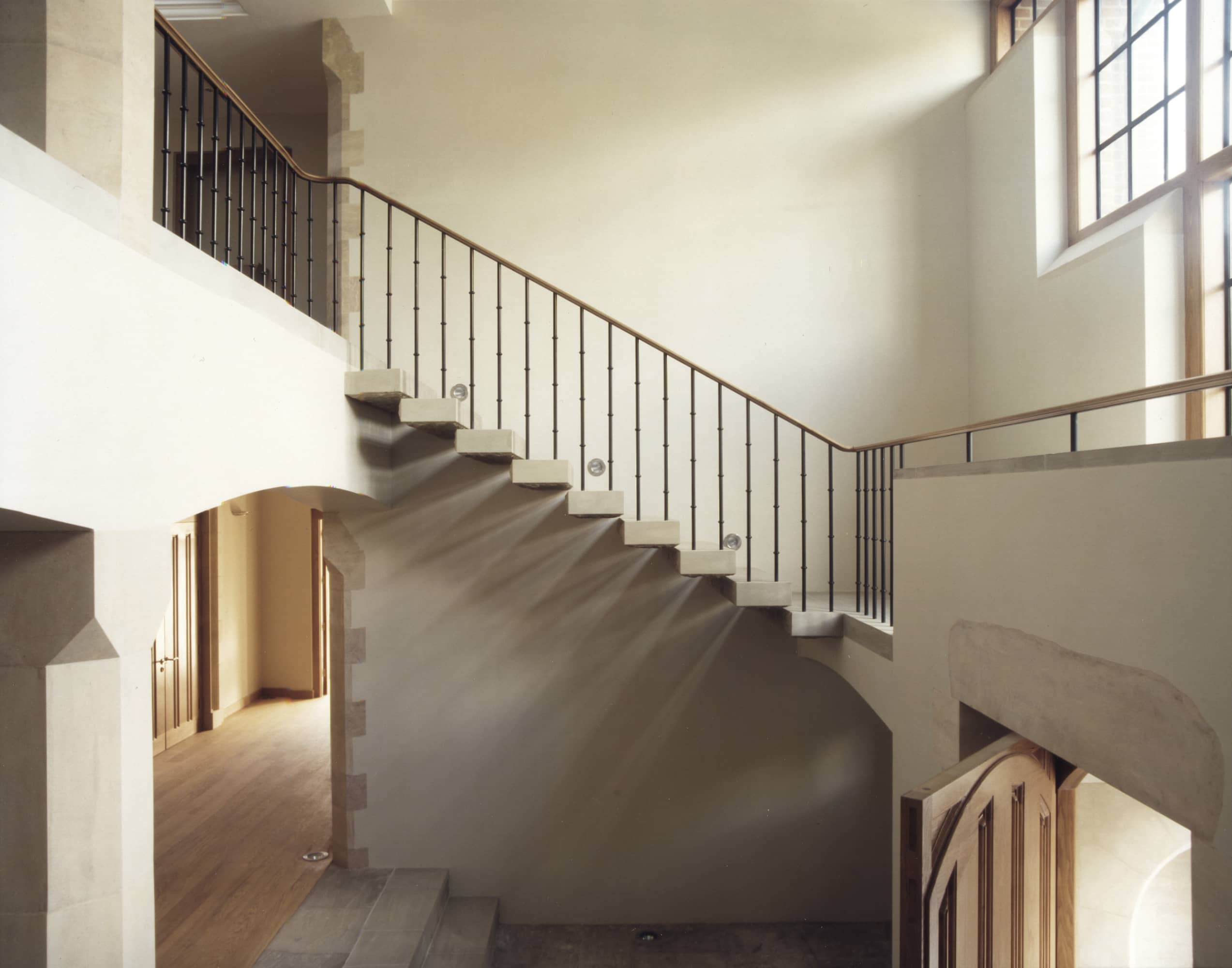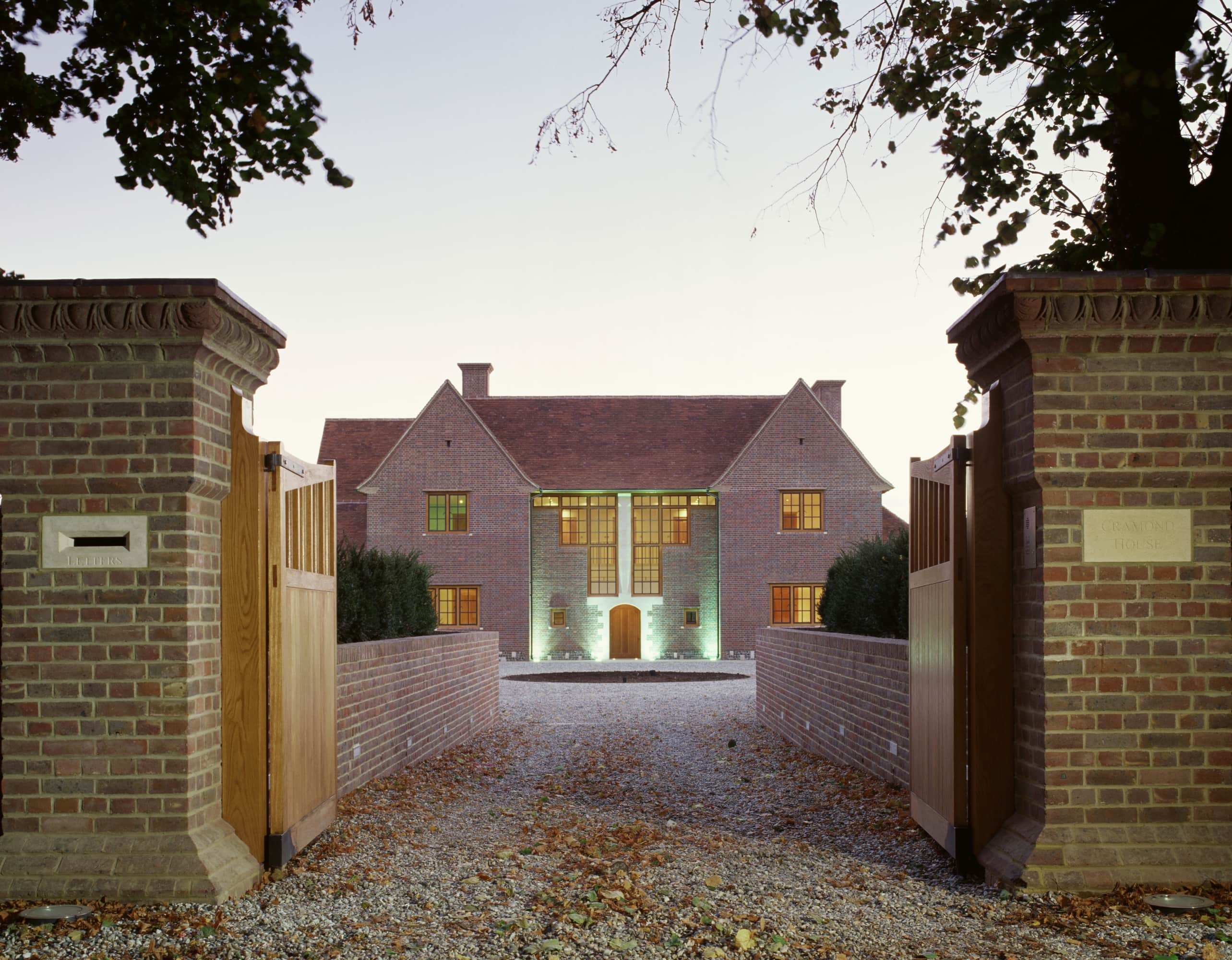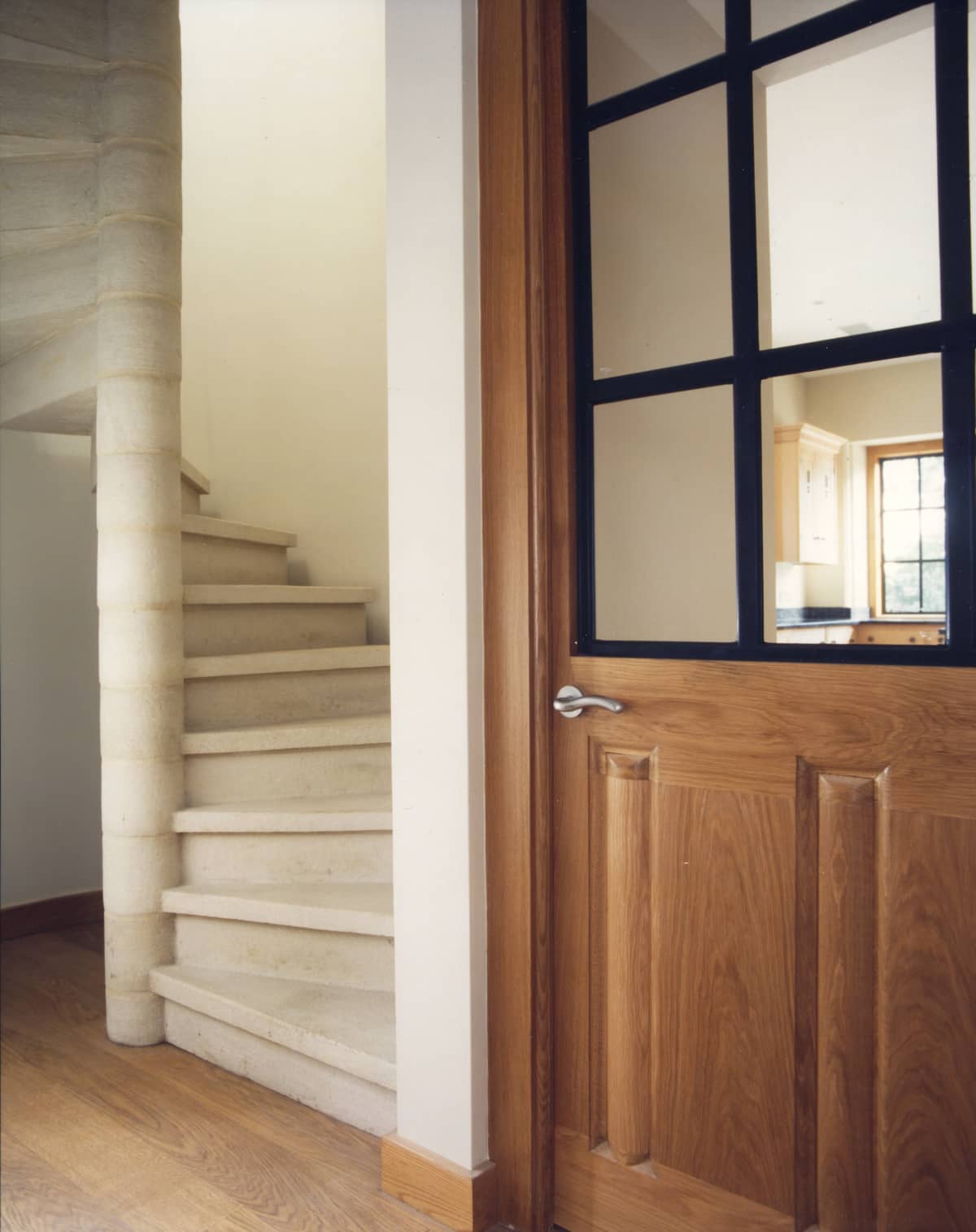 1 / 5