This project required extending the clients current home into the apartment below. Both clients are very active academically and socially and wanted their home to reflect their passion for life. They have an extensive collection of art work, one of them an established sculptor, and they wanted to display their collection throughout the new spaces.
The process of opening up the two apartments and connecting them proposed a structural challenge to the design team. The requirement for various structural posts and beams were incorporated into the design to establish a way of framing the art work. The client adopted a very simple colour palette as they wanted their home to focus on the play of light across the sculptures and art work rather than the room's finishes.
Lighting and displaying the art became as integral to the project as designing the new layouts. It was important to both clients that the property felt like a home where they could entertain as well as enjoy and showcase their art.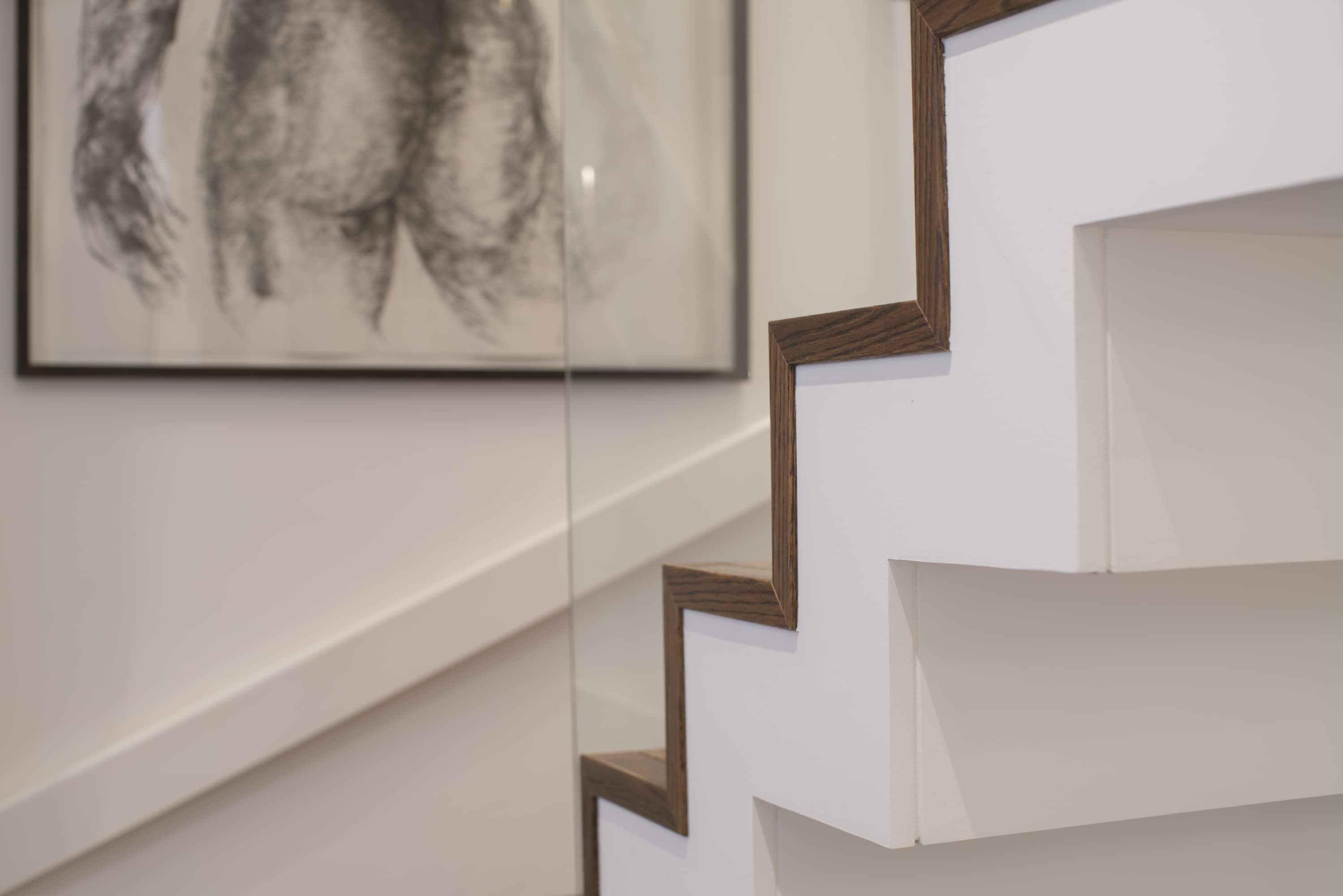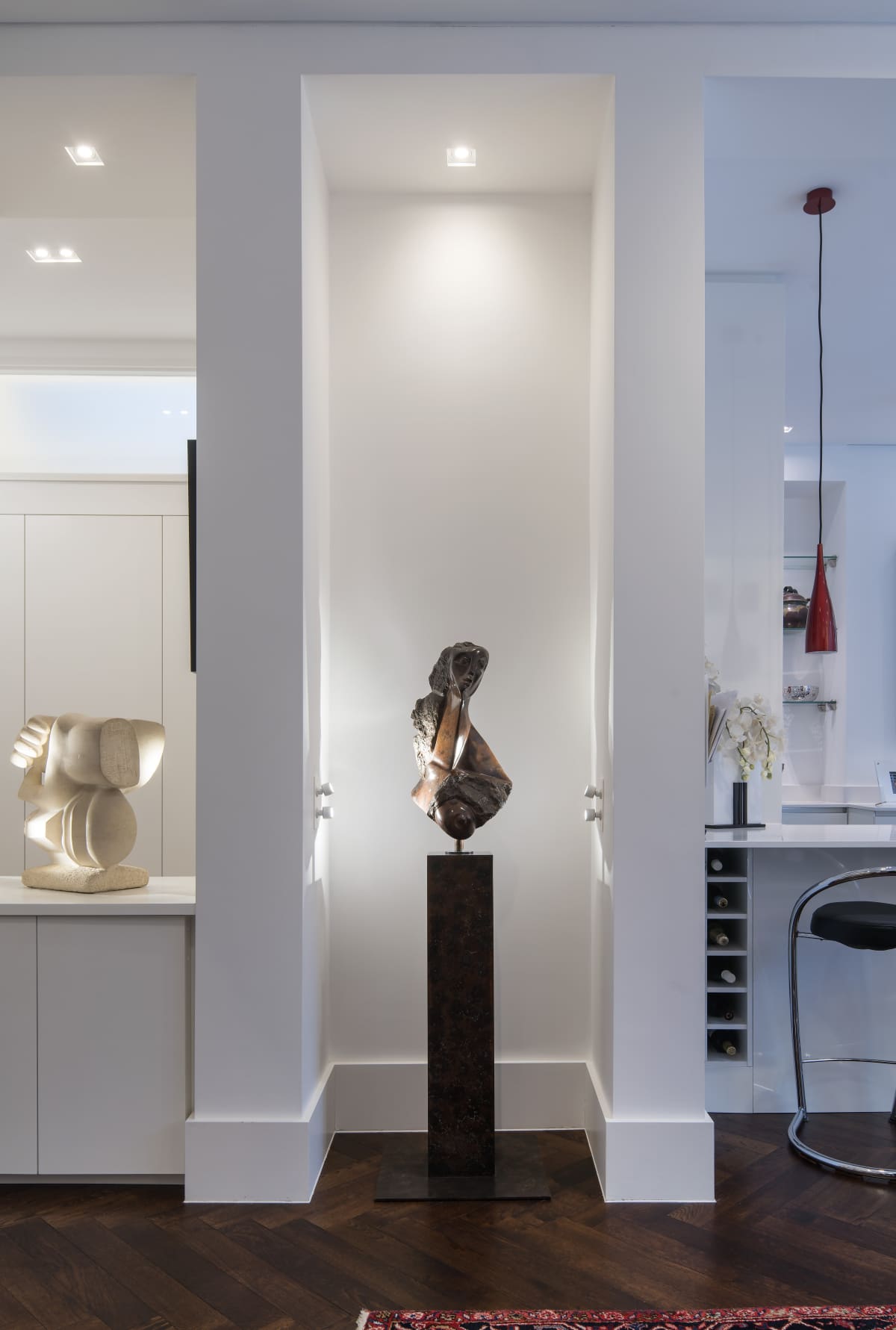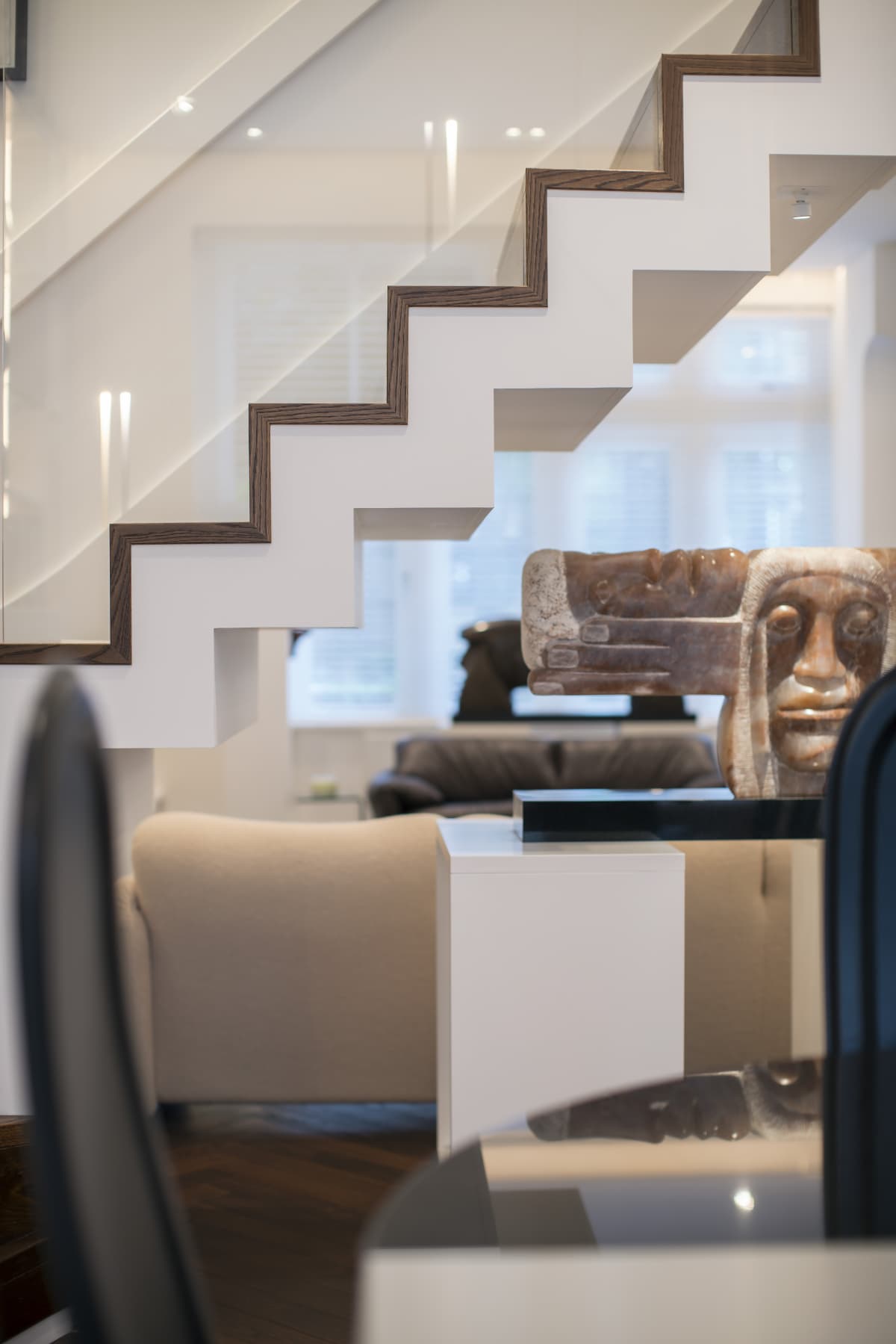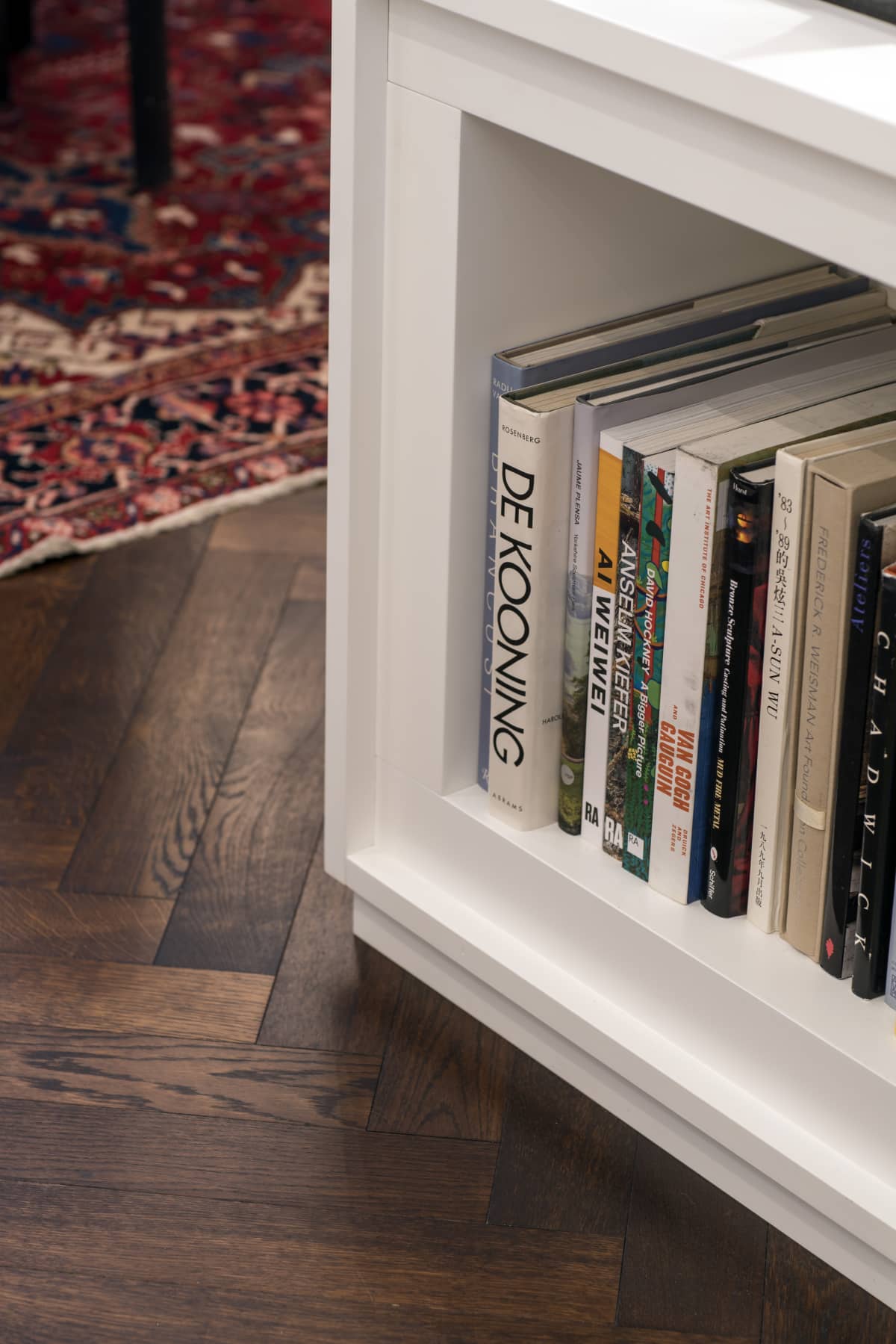 1 / 6