This building was in a dilapidated, near derelict condition, and had to be peeled back to the bare bones. Rebuilding the house not only gave us the opportunity to reconfigure the space, but also to add eclectic, contemporary interventions.
Once a new steel skeleton was inserted, a complete renovation of this 19th Century house took place with new extensions added. The lower floor was opened up to create the heart of the home: a light-filled modern kitchen and dining space opening directly onto the lowered and re-landscaped gardens. A ground floor terrace created over the kitchen extension together with a new roof terrace allow the views south over leafy gardens and Central London to be enjoyed.
The front brick facade was sympathetically reinstated whilst retailing the gentle lean that gave character to the original house, new sash windows were carefully constructed to match the original.
The client's eclectic collection of art, sculpture and antique furniture sit happily in the new interiors which use reclaimed materials both from the original house and carefully sourced elsewhere, to create a timeless home with a rich and characterful patina.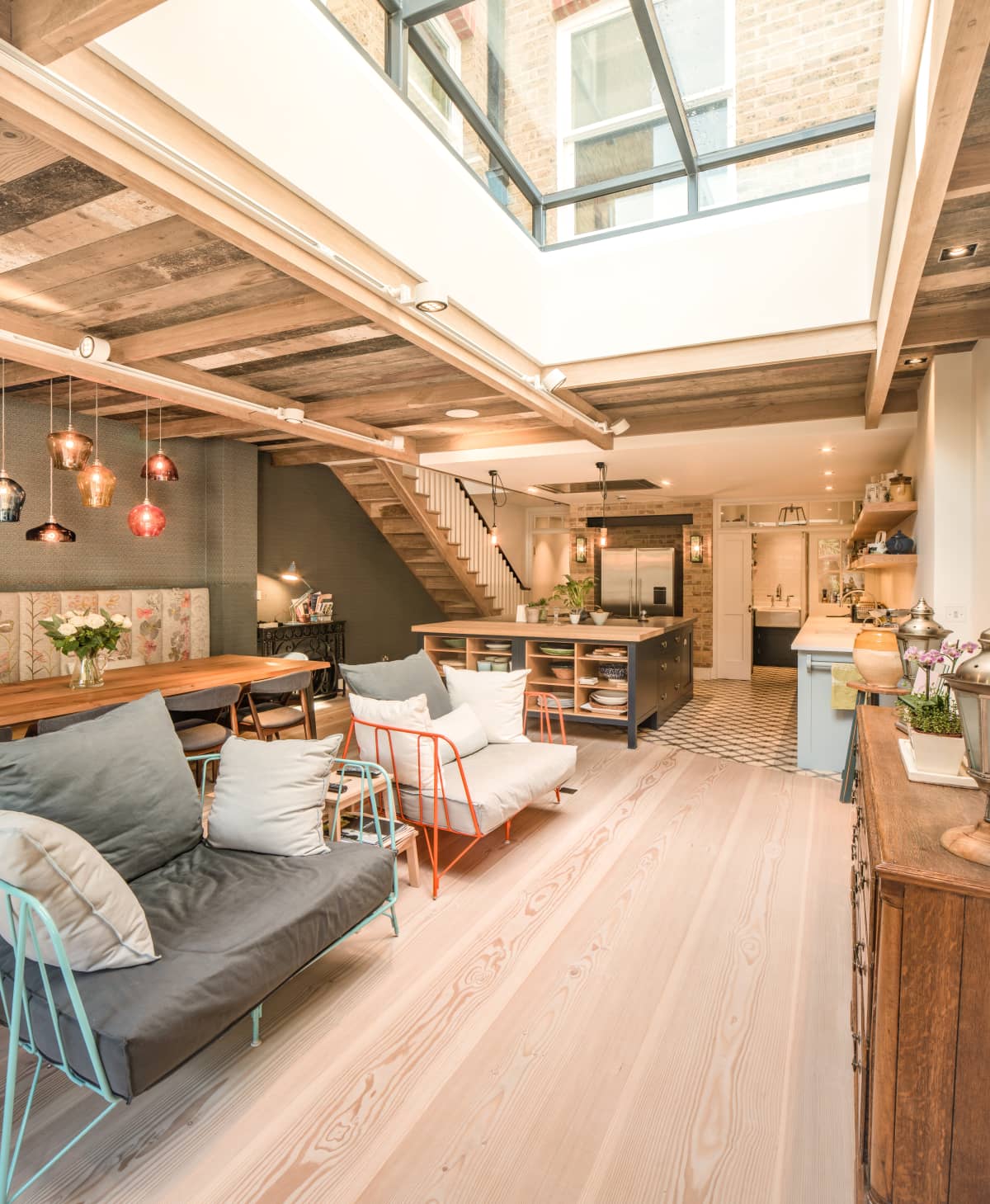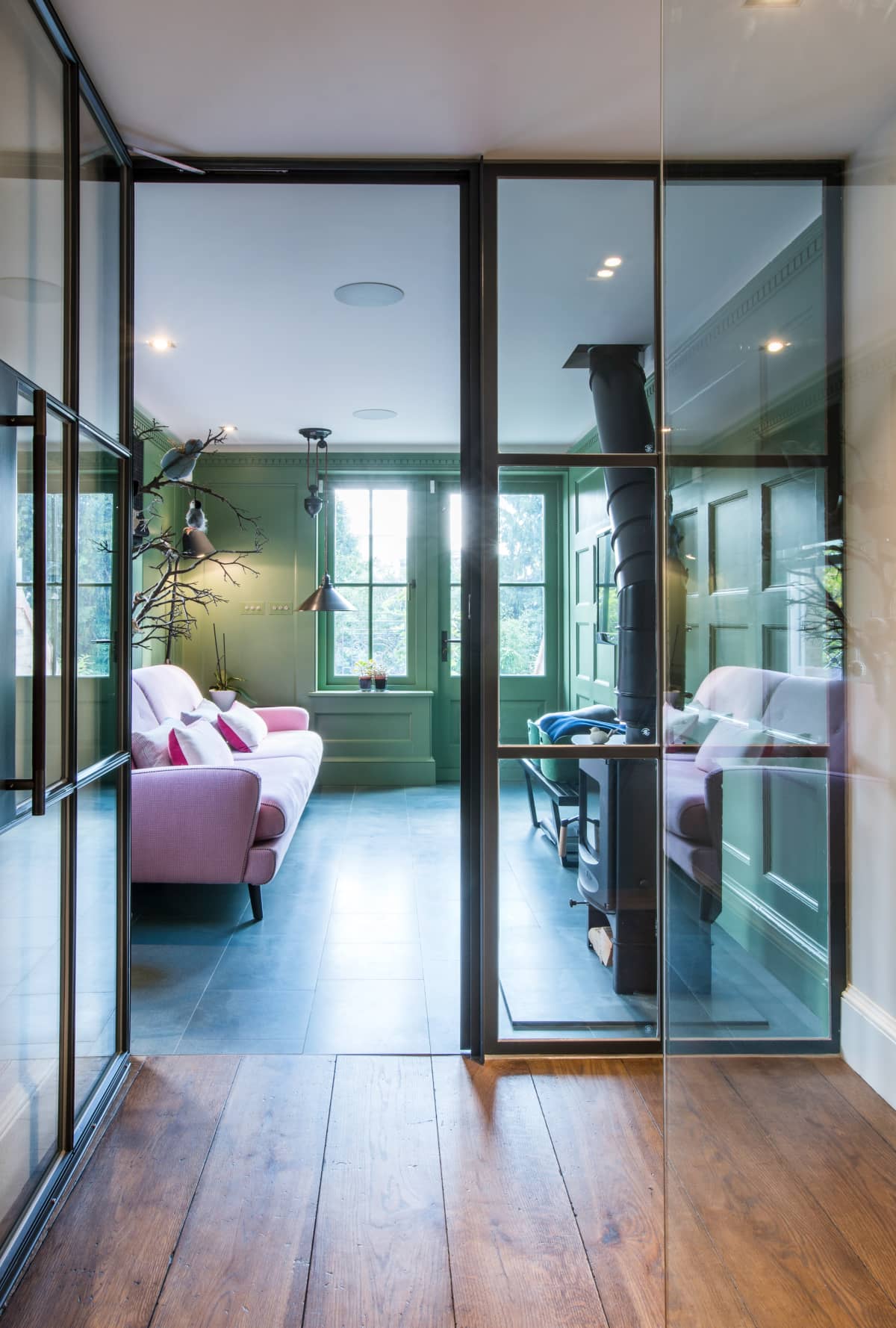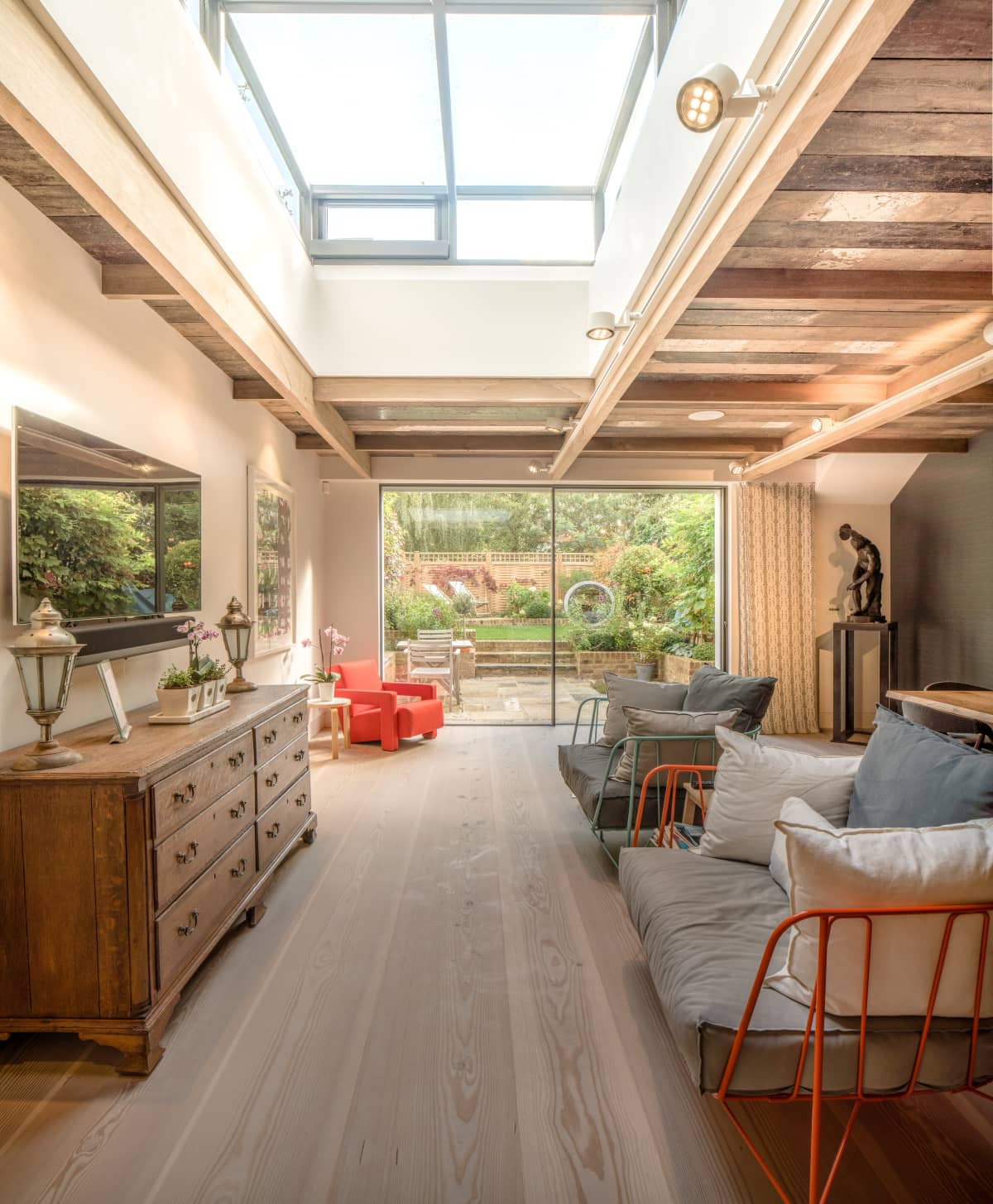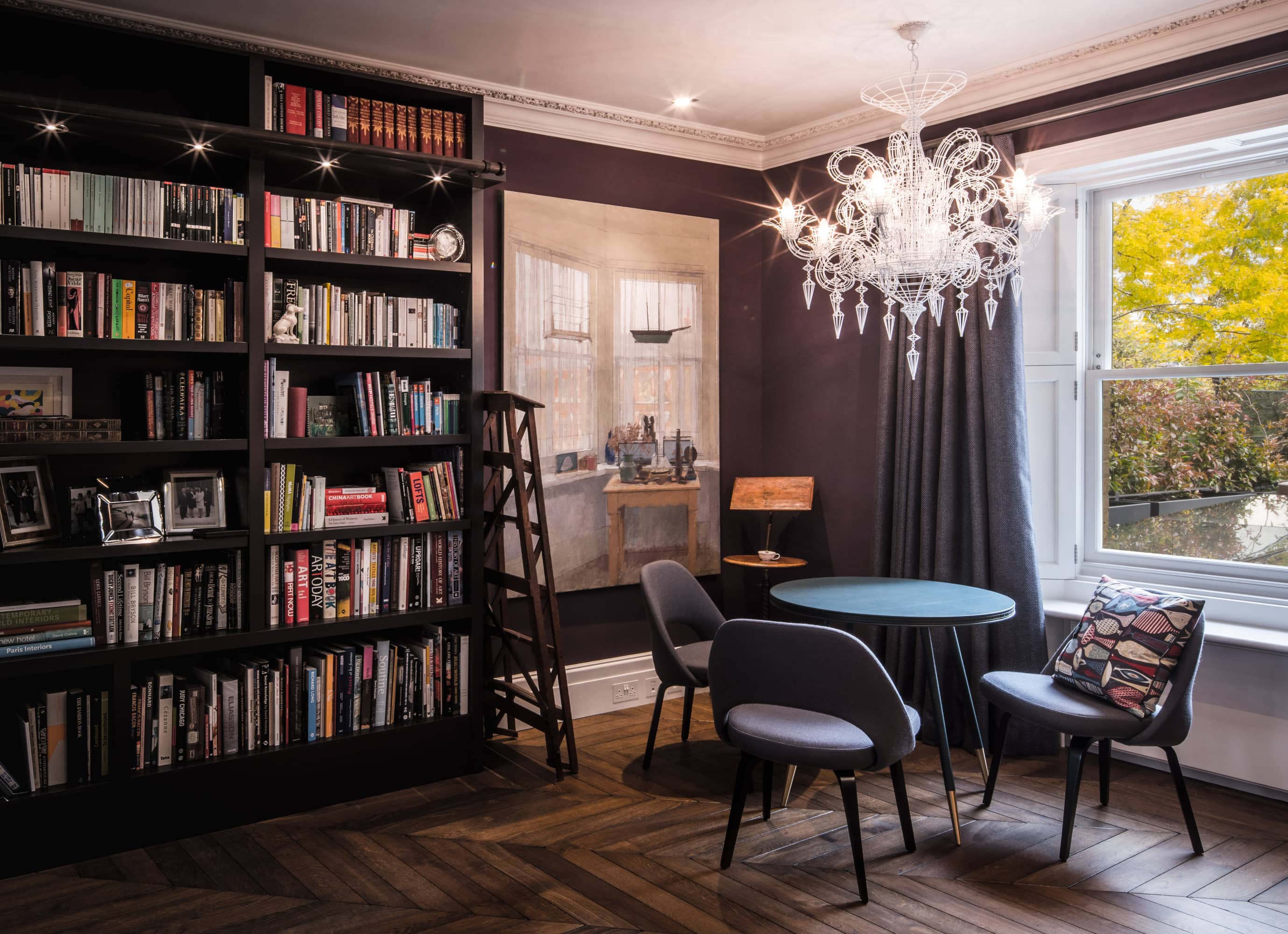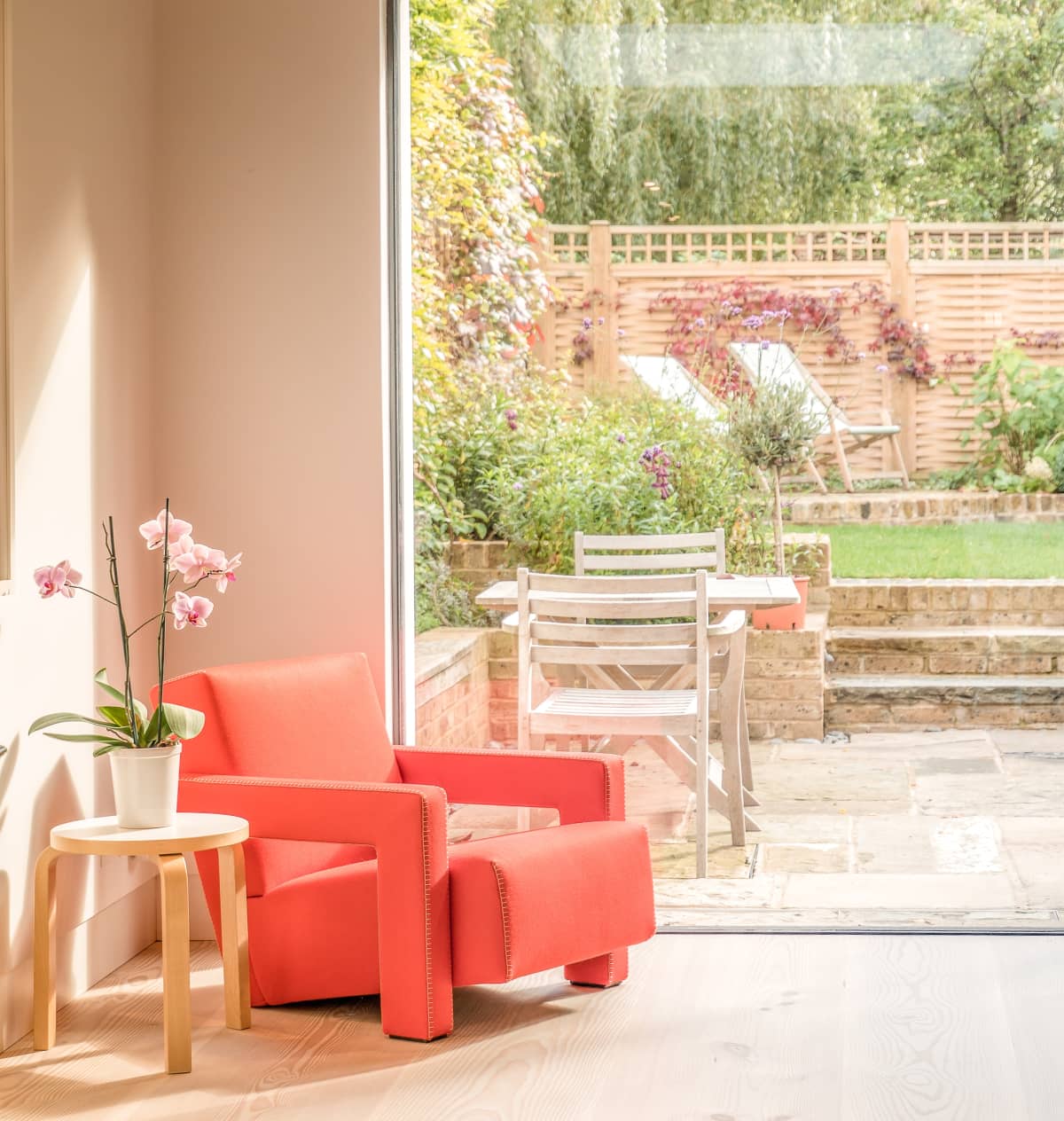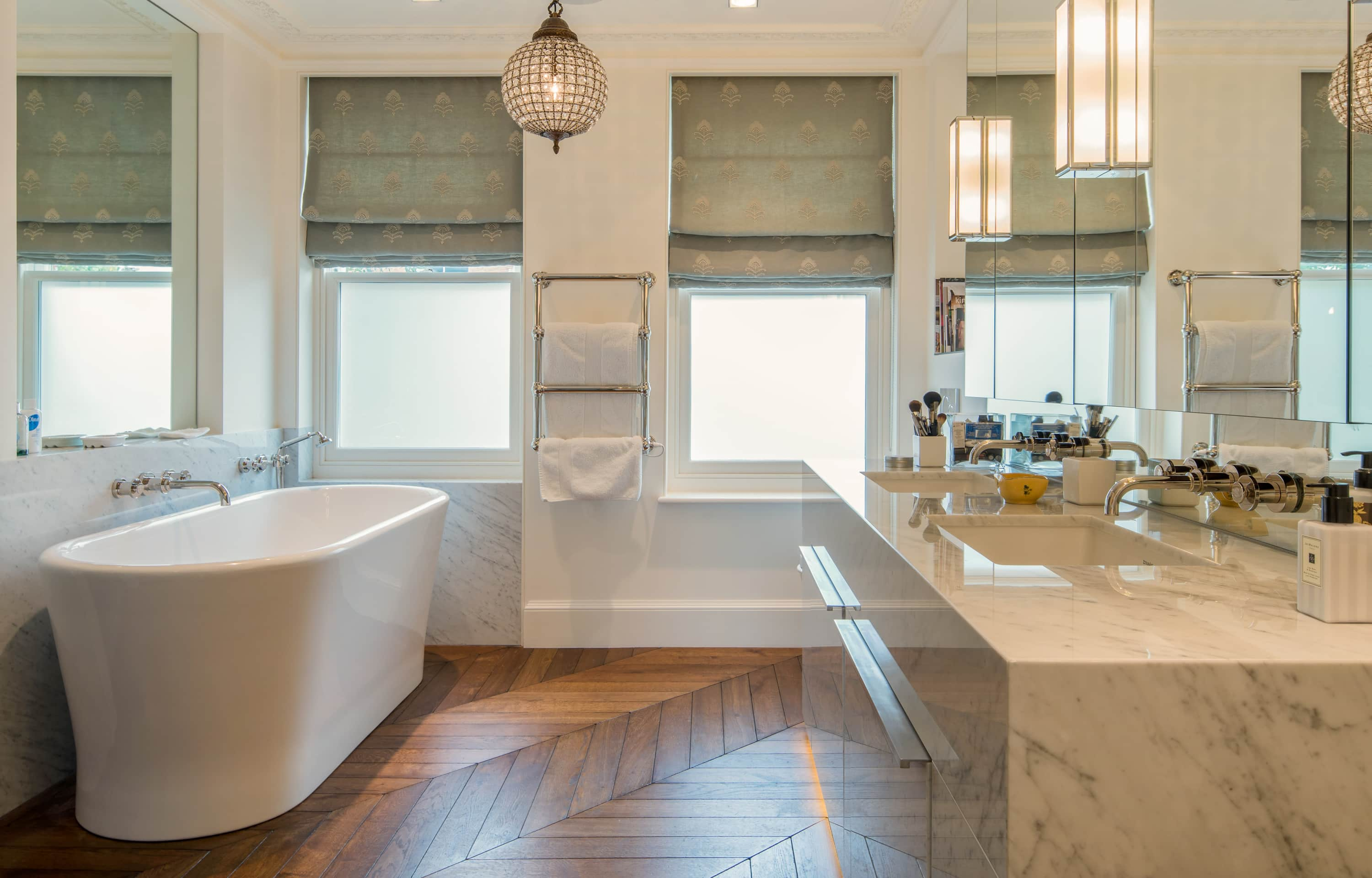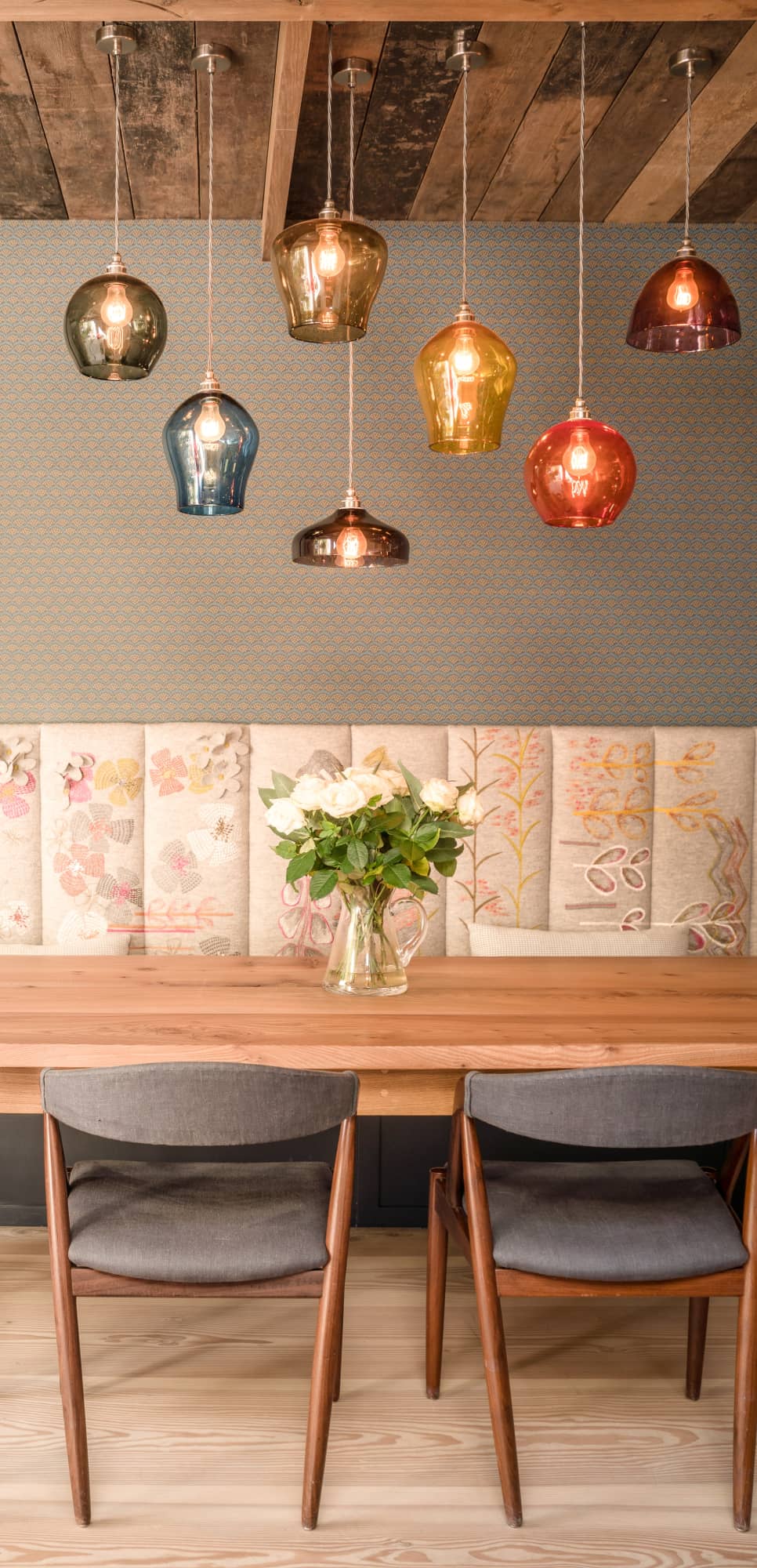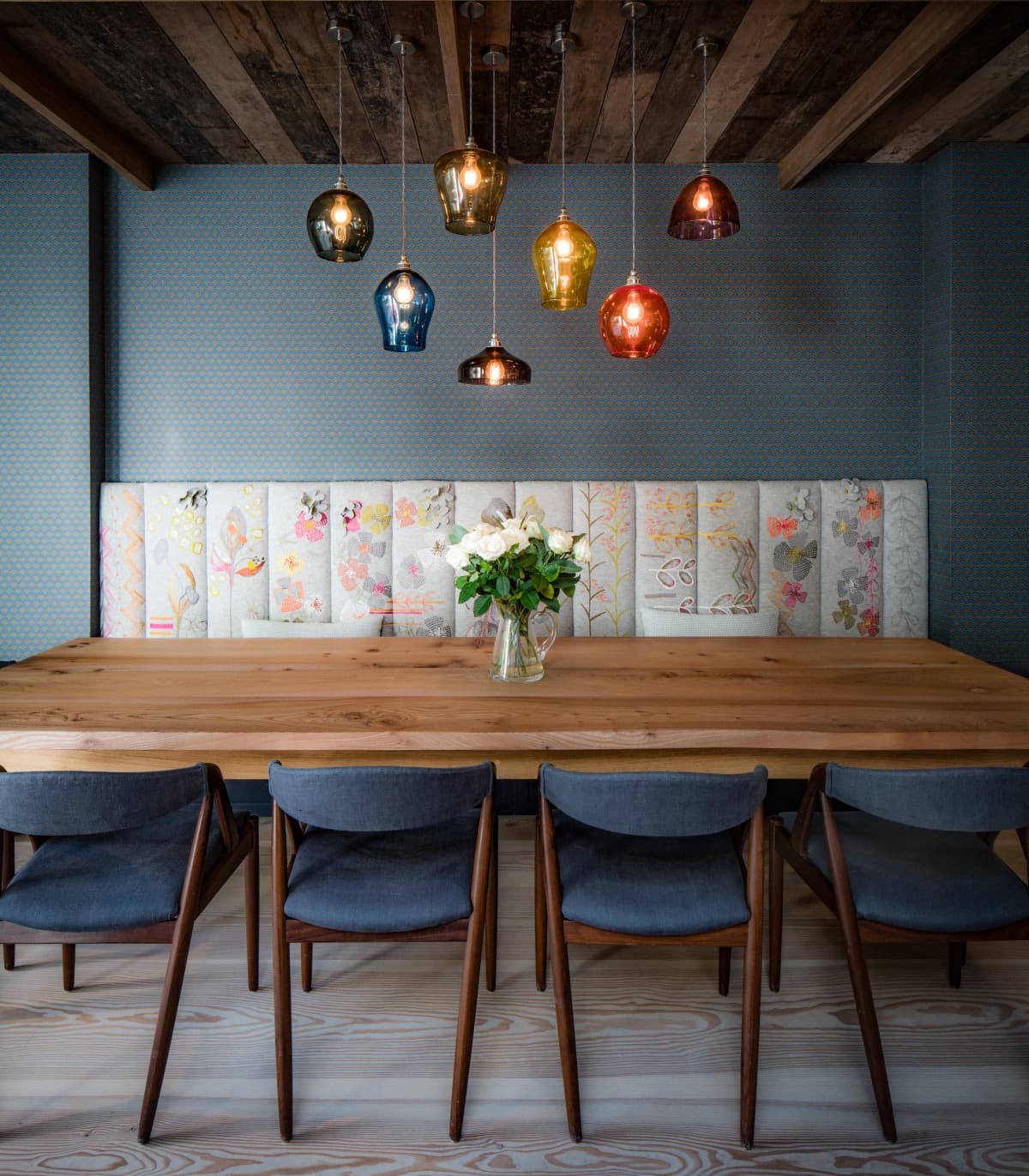 1 / 11