The challenge of this project was to resolve the complex, disjointed butterfly plan of the house; a characteristic which affected the legibility and circulation around the space. Our solution was an elliptical central staircase; awarded Interiors Winner of the prestigious Natural Stone Awards.
The creation of 12,000sqft behind a retained 1934 facade provided a greatly enlarged family home. An entire new floor connected directly to the garden includes leisure facilities such as a cinema, wine cellar, gym, 18 metre swimming pool and family room.
The award-winning staircase links these spaces, and is a feature that creates a focal point anchoring the symmetry of two wings to rationalise the irregular plan. The reimagined architectural form was elegantly complemented with interior design by Honky. The new seven bay rear elevation is centred on a 3 bay colonnade, which offers covered space next to the outside room around the monumental fire pit.
Full height bronze doors lead out into the colonnade and award-winning garden winner of BALI, National Landscape Award for Domestic Garden Construction. The raised outdoor terrace at ground floor and bedroom terraces above give the opportunity to experience the very best of the garden and views over London.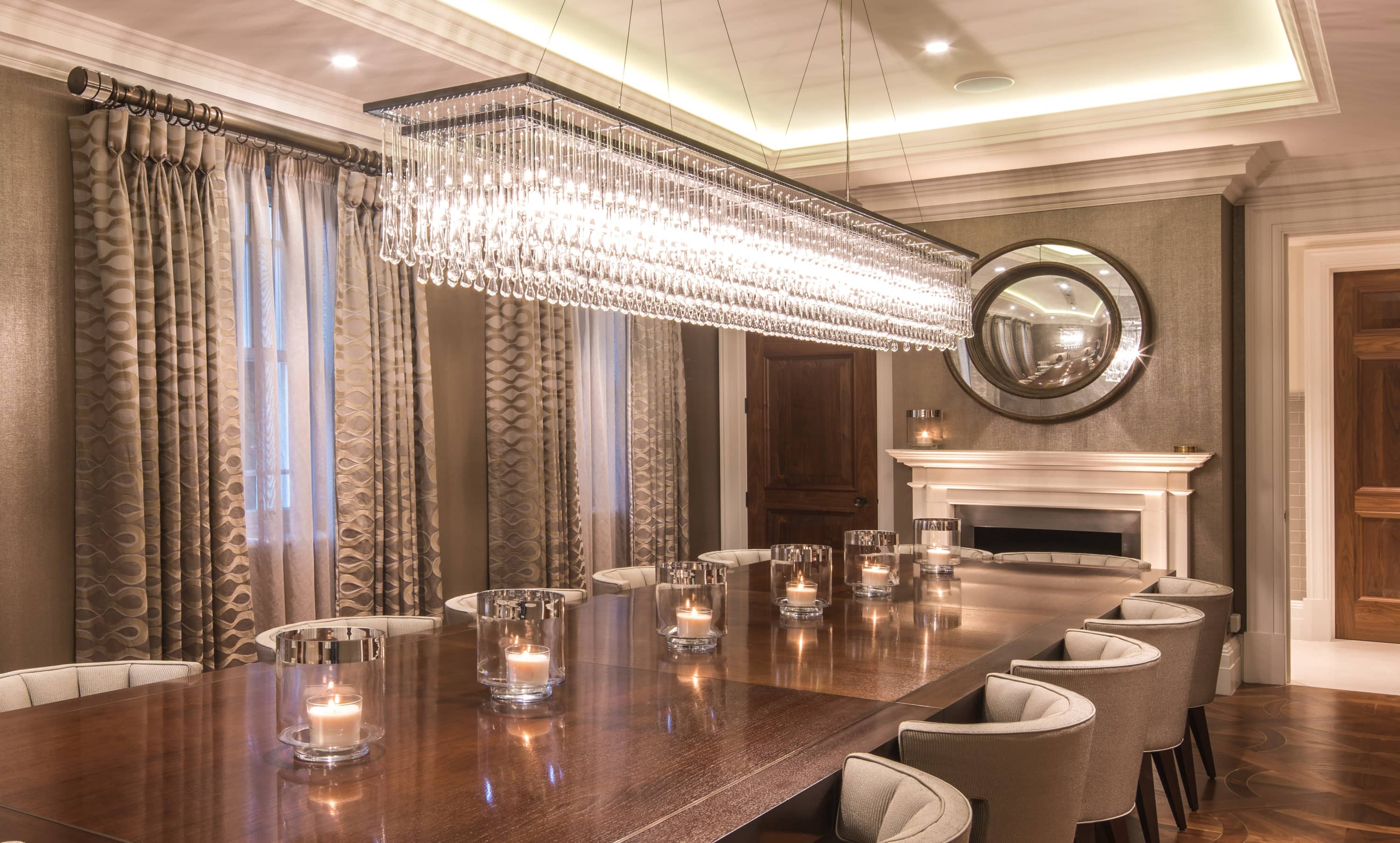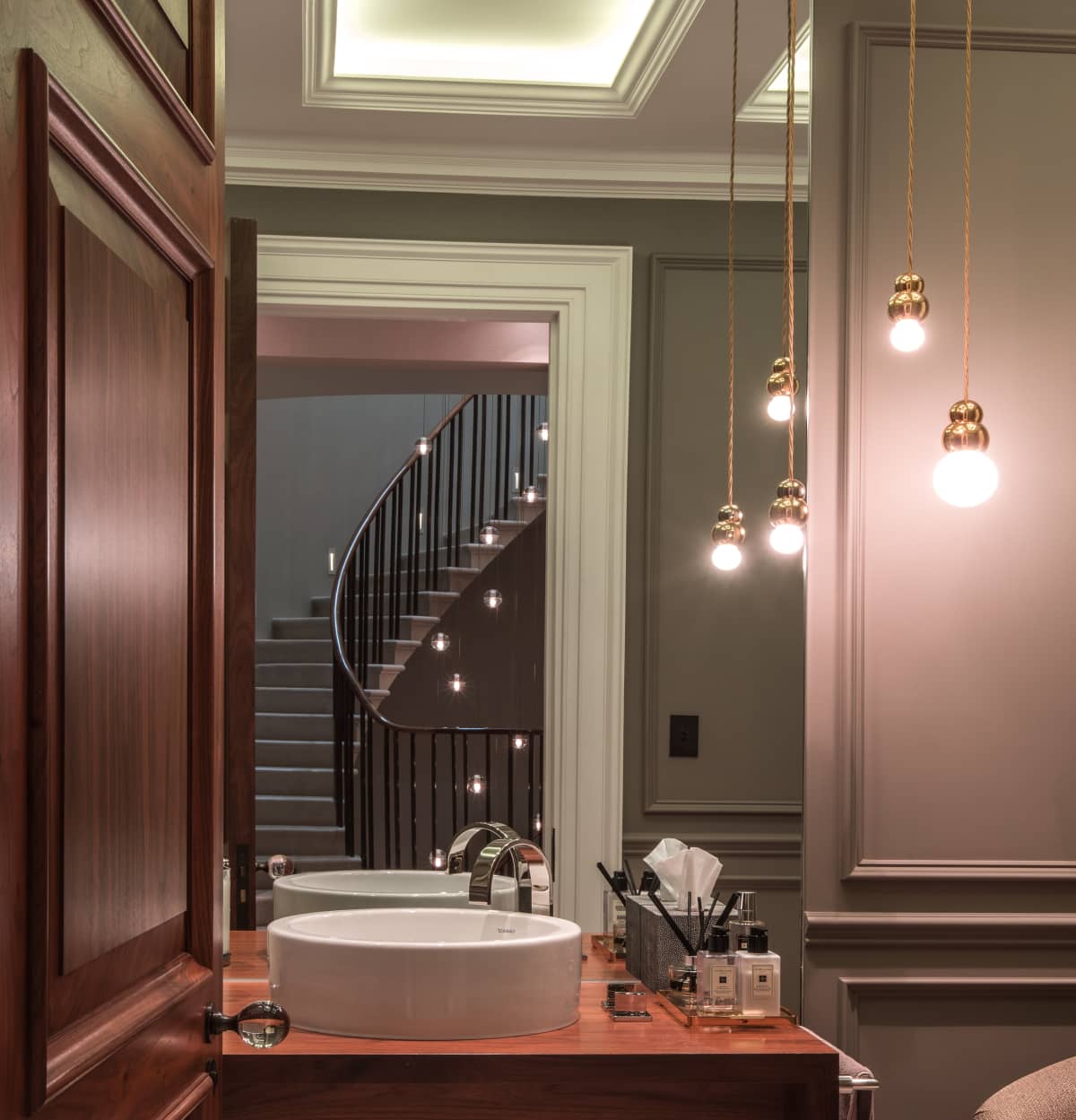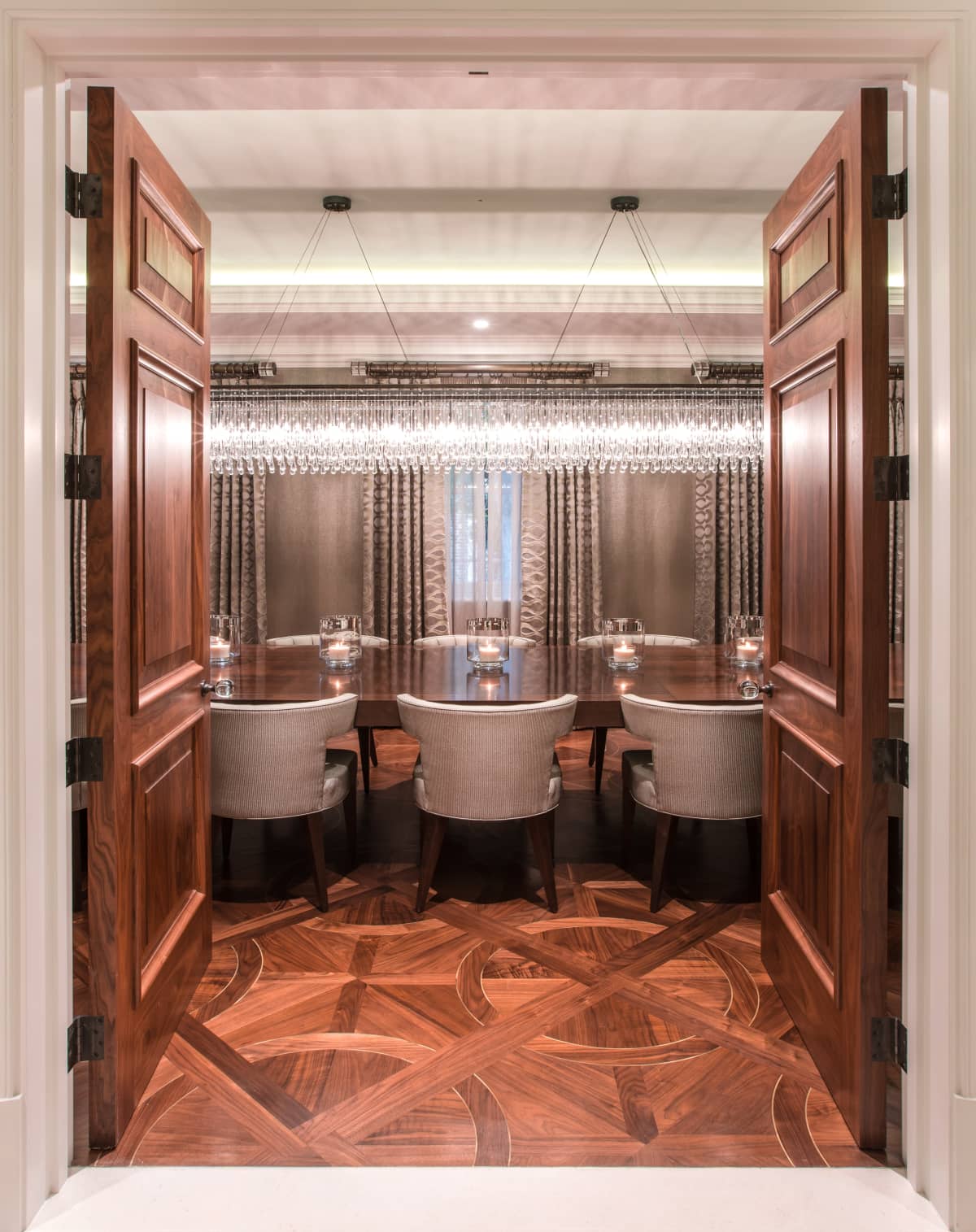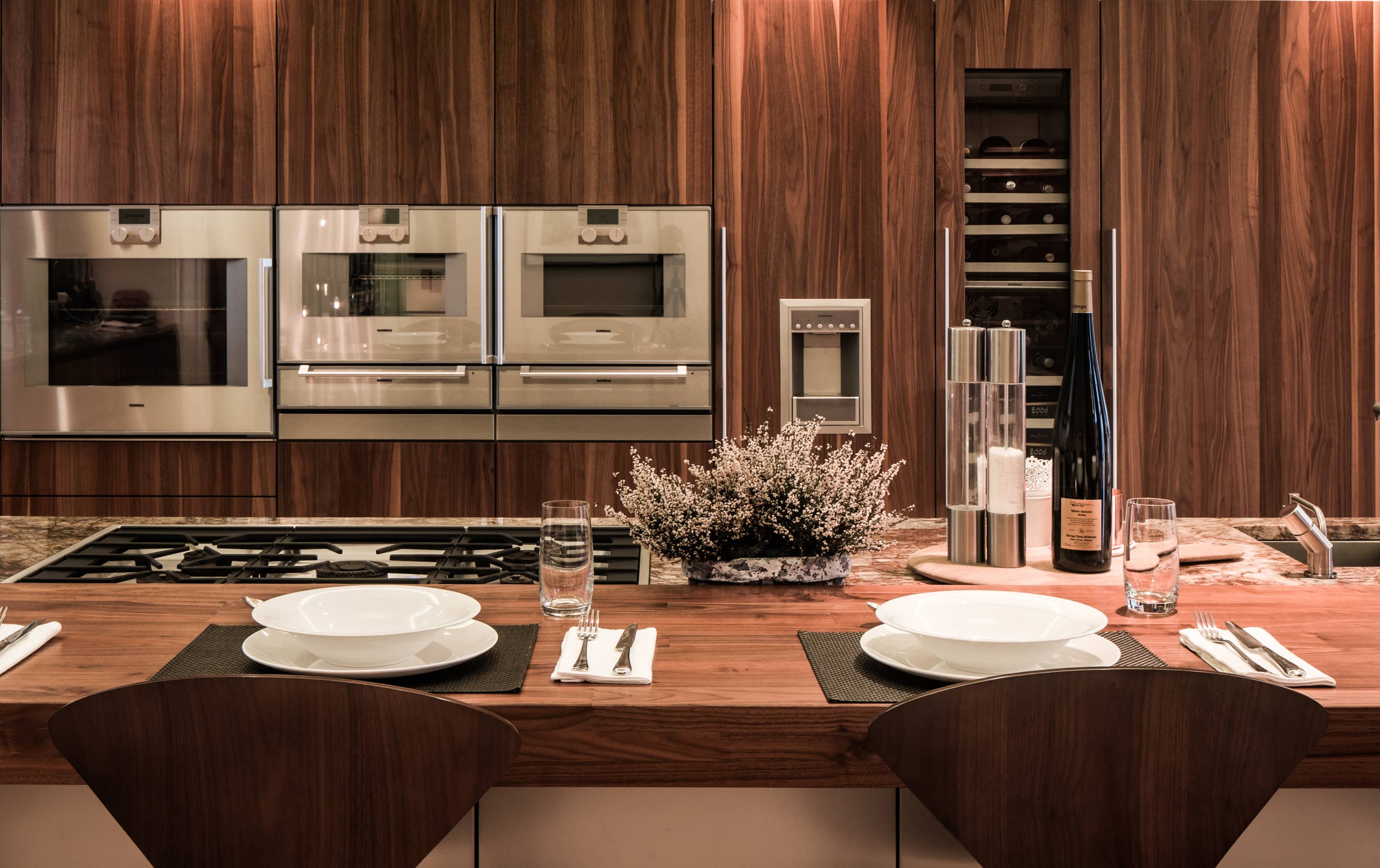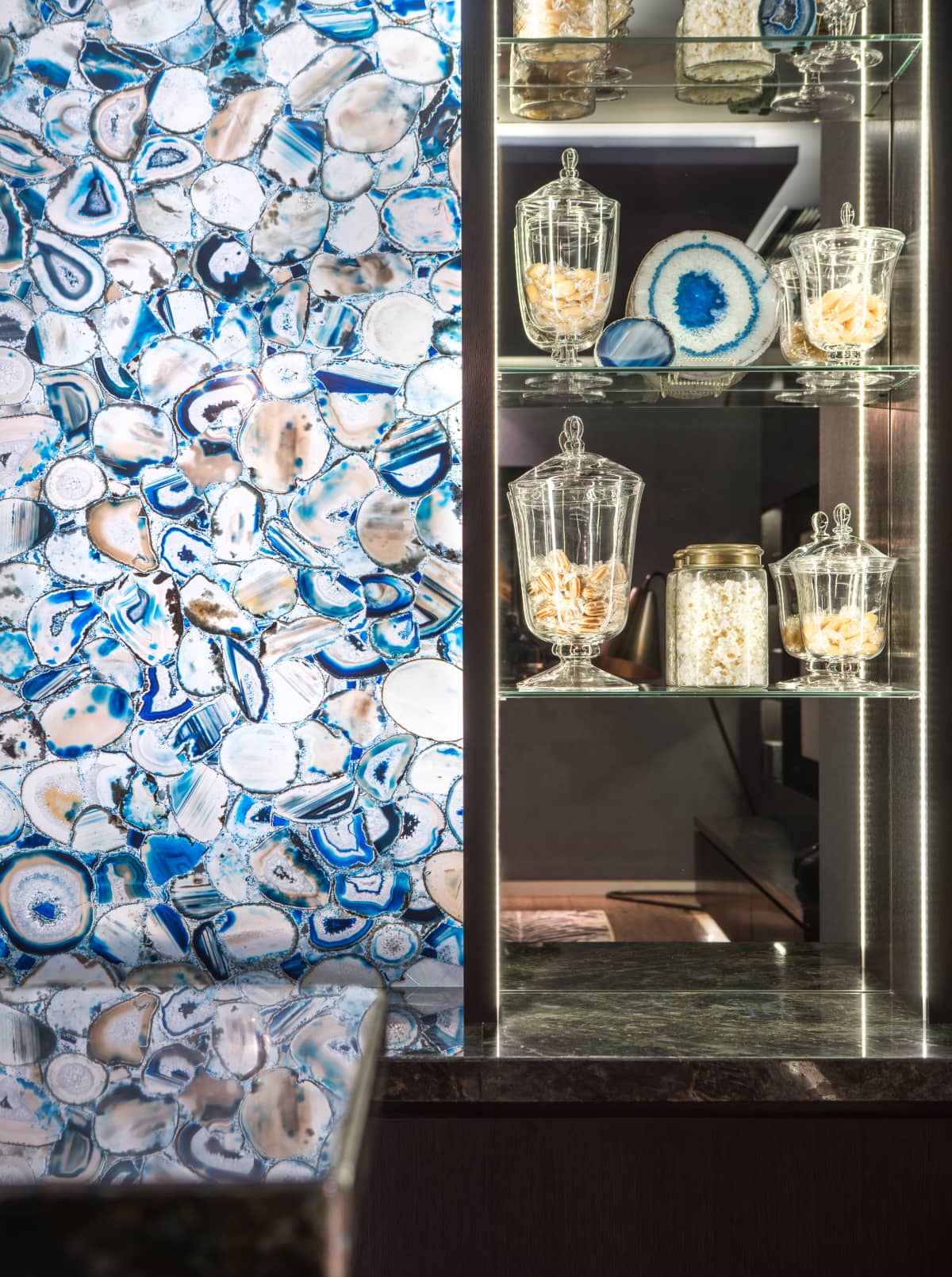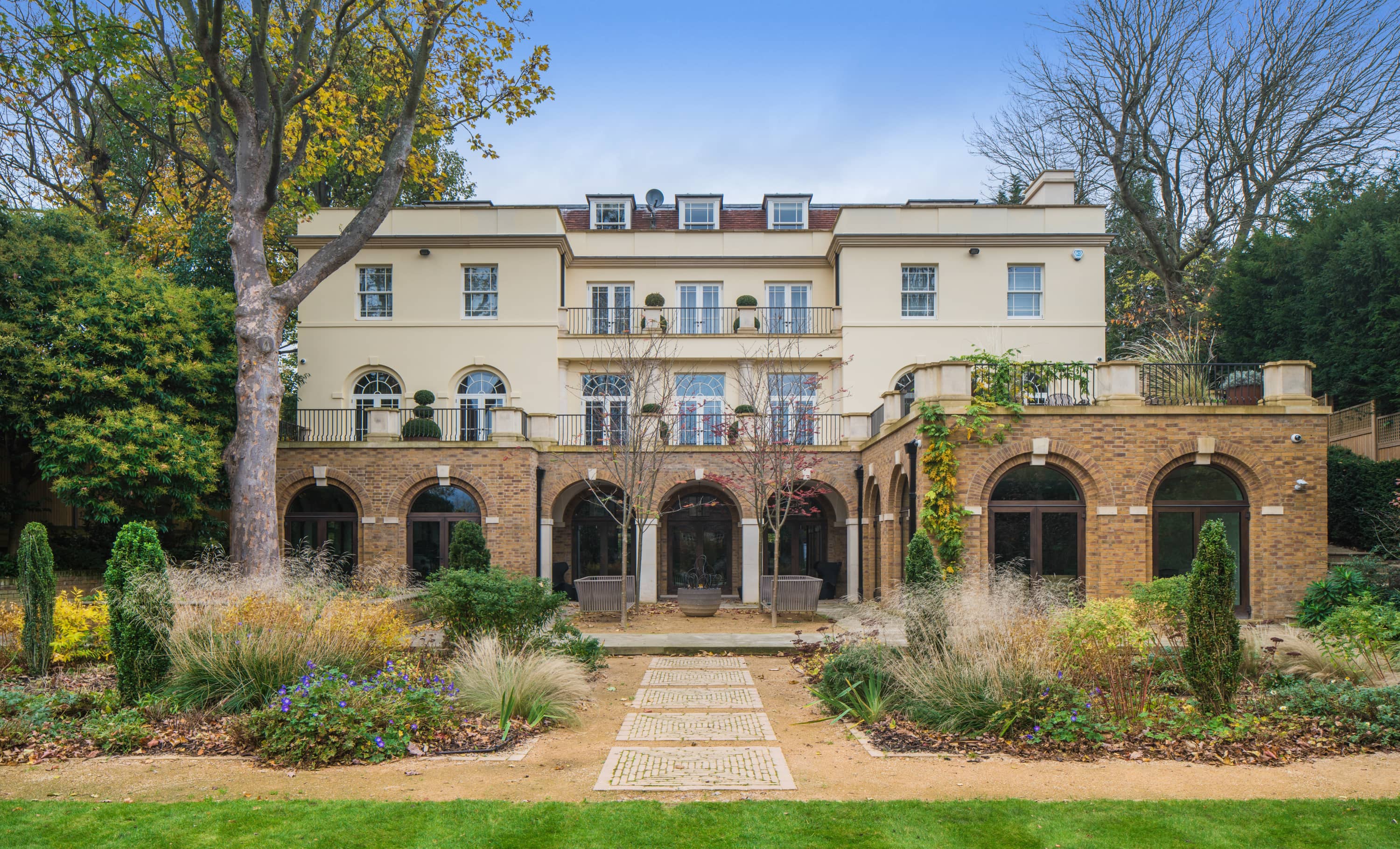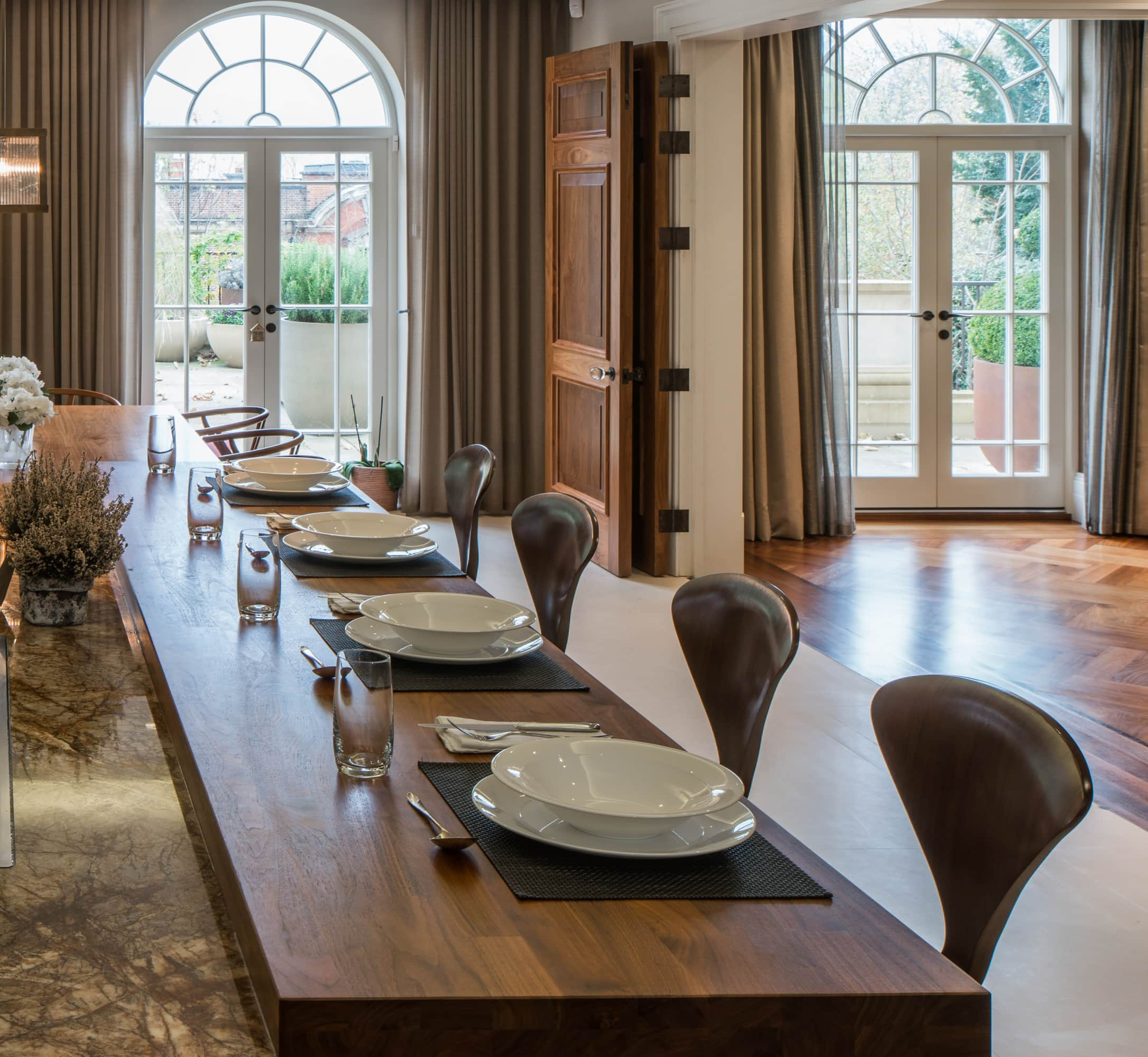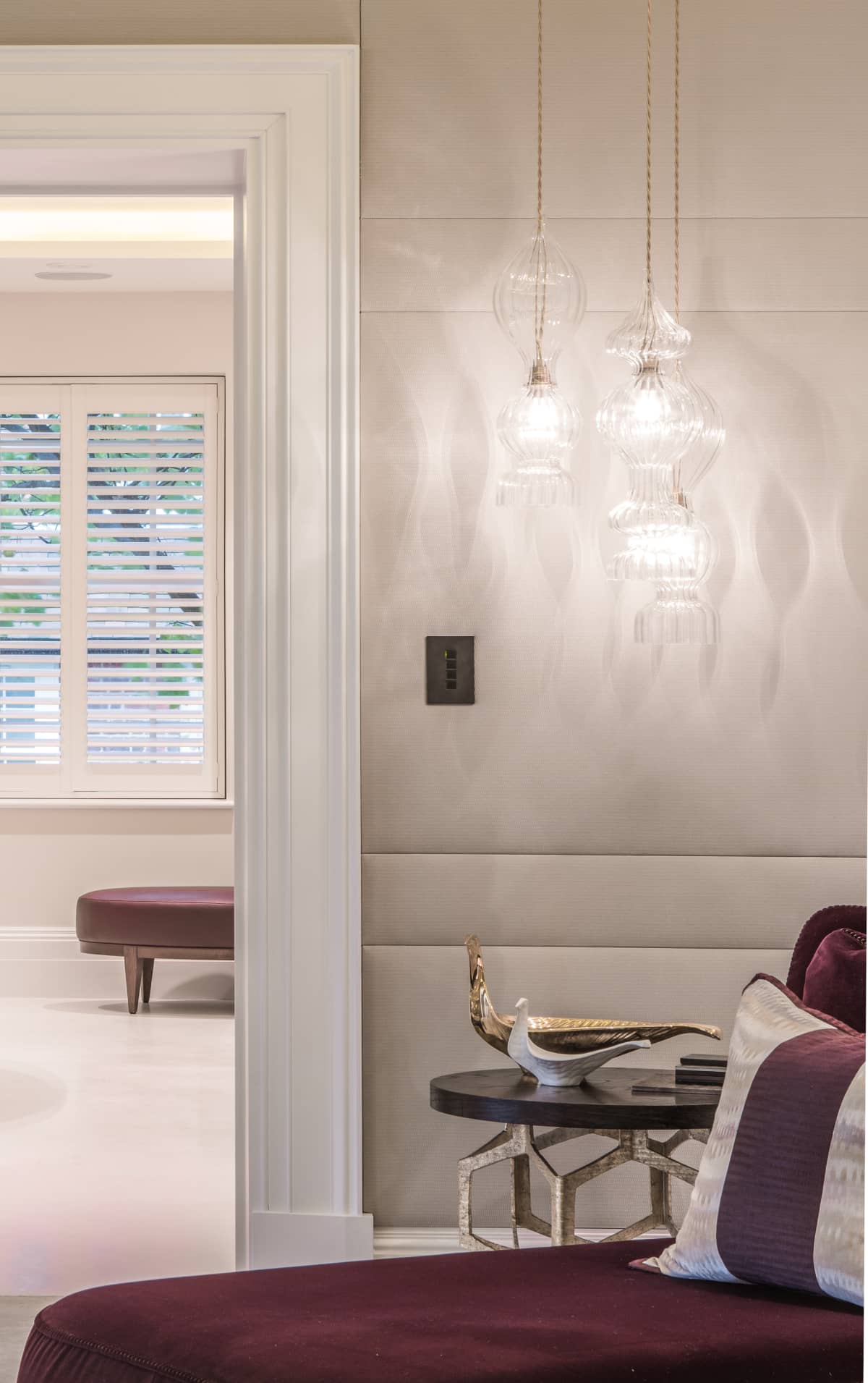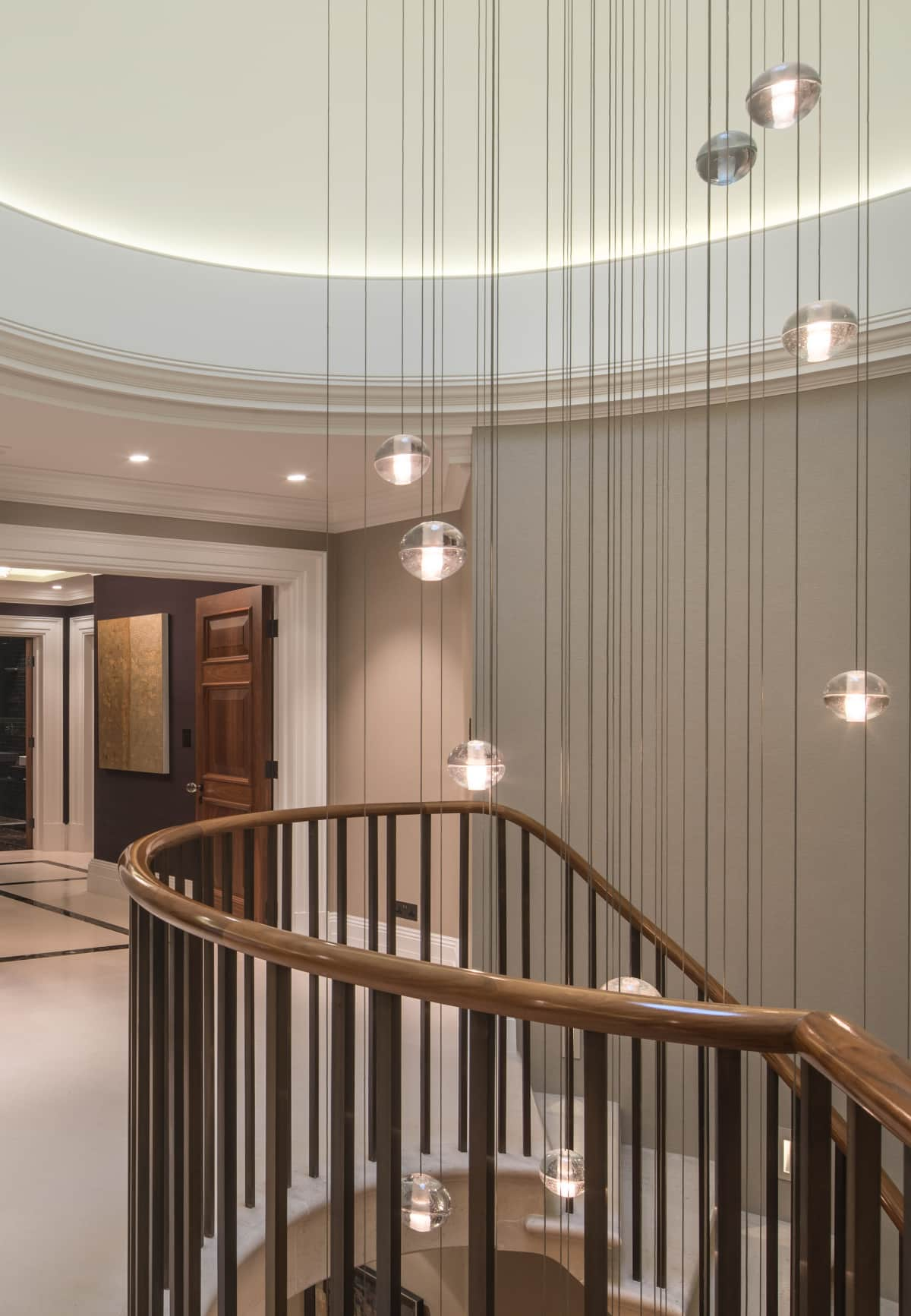 1 / 15