Our approach began by constructing thoughtful openings, allowing light to flow between rooms and into the basement from a new courtyard. We wanted to unify the old with the new by creating a new architectural language, re-interpreting traditional details.
The refurbishment and enlargement of this postmodern house included the remodelling of the internal space and transformation of the basement through the creation of a sunken courtyard. This new void fills the swimming pool area with daylight, which radiates through spaces subdivided by bespoke crittal glazing.
On the ground floor, a spacious entrance hall is flooded with natural light, and views to the garden, by Lynne Marcus Garden Design are glimpsed through a new bespoke Chinoiserie inspired screen. Charlton Brown re-interpreted the main staircase in the same language of detail, which then permeated throughout the design of high quality bespoke joinery and doors. A new traditional country kitchen is balanced with contemporary finishes, industrial stainless steel appliances and tactile furniture.
A new summer house with an exposed timber roof structure was designed for the end of the landscaped garden, with an adjoining vivarium - home to Lucky the tortoise.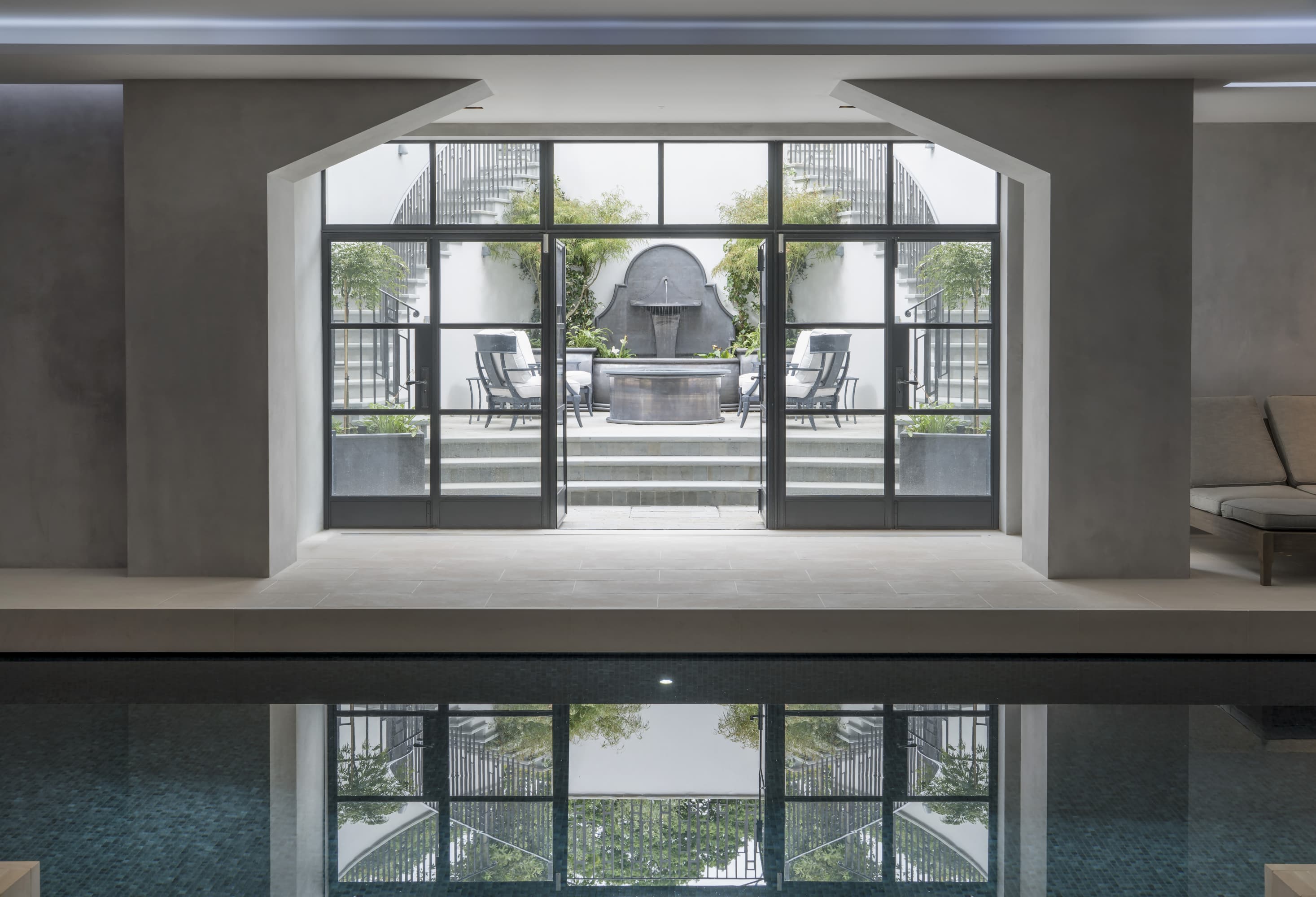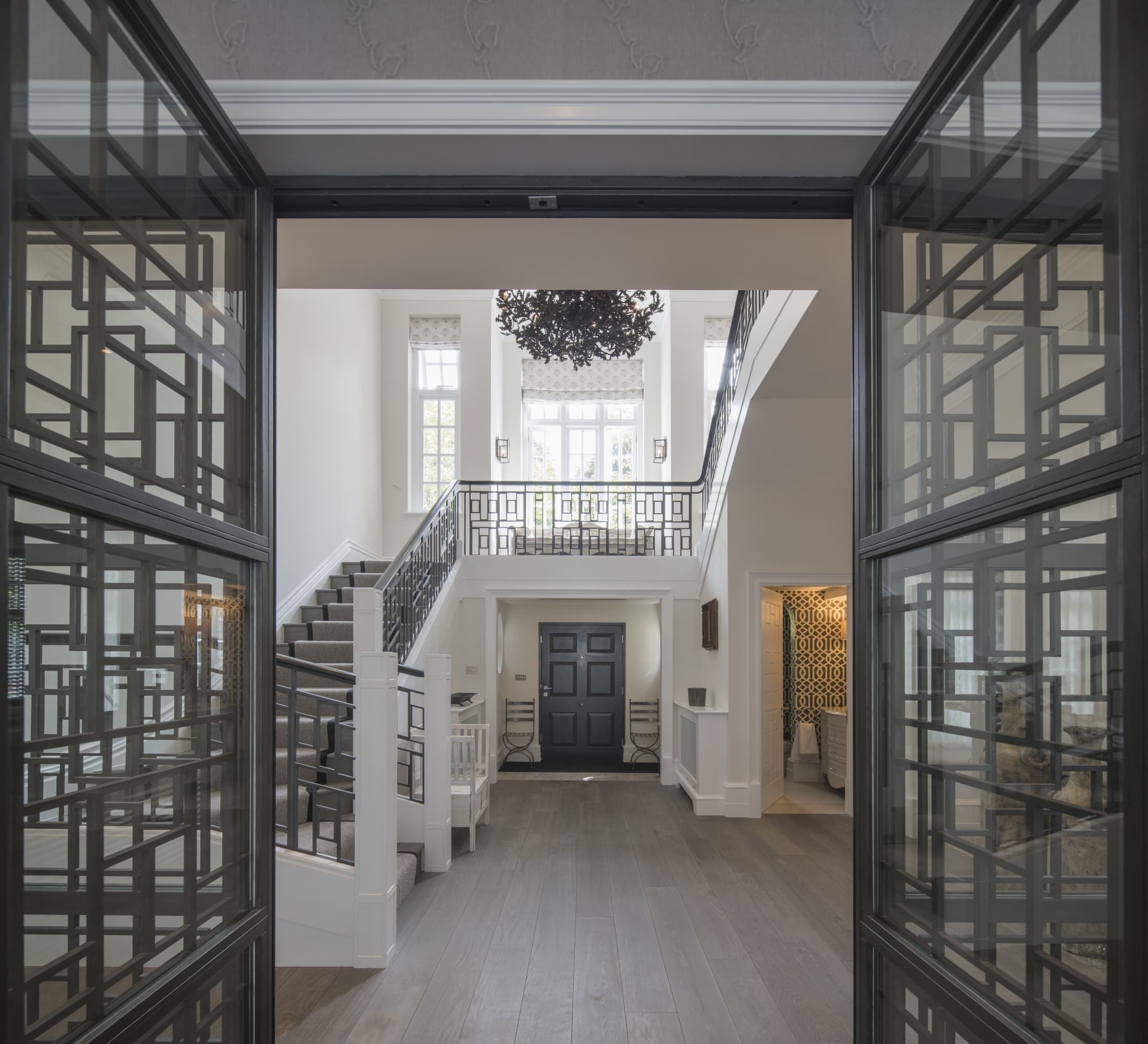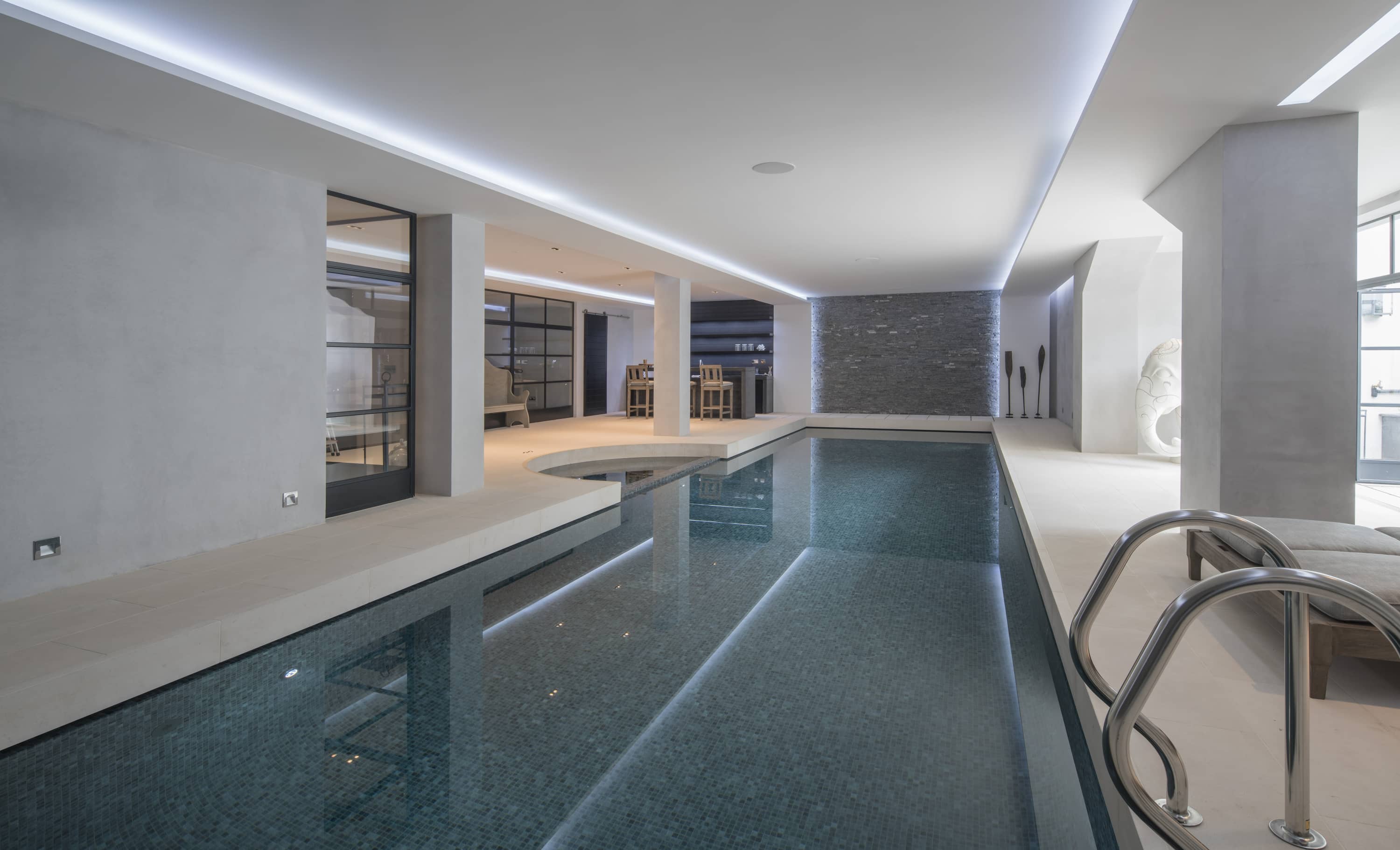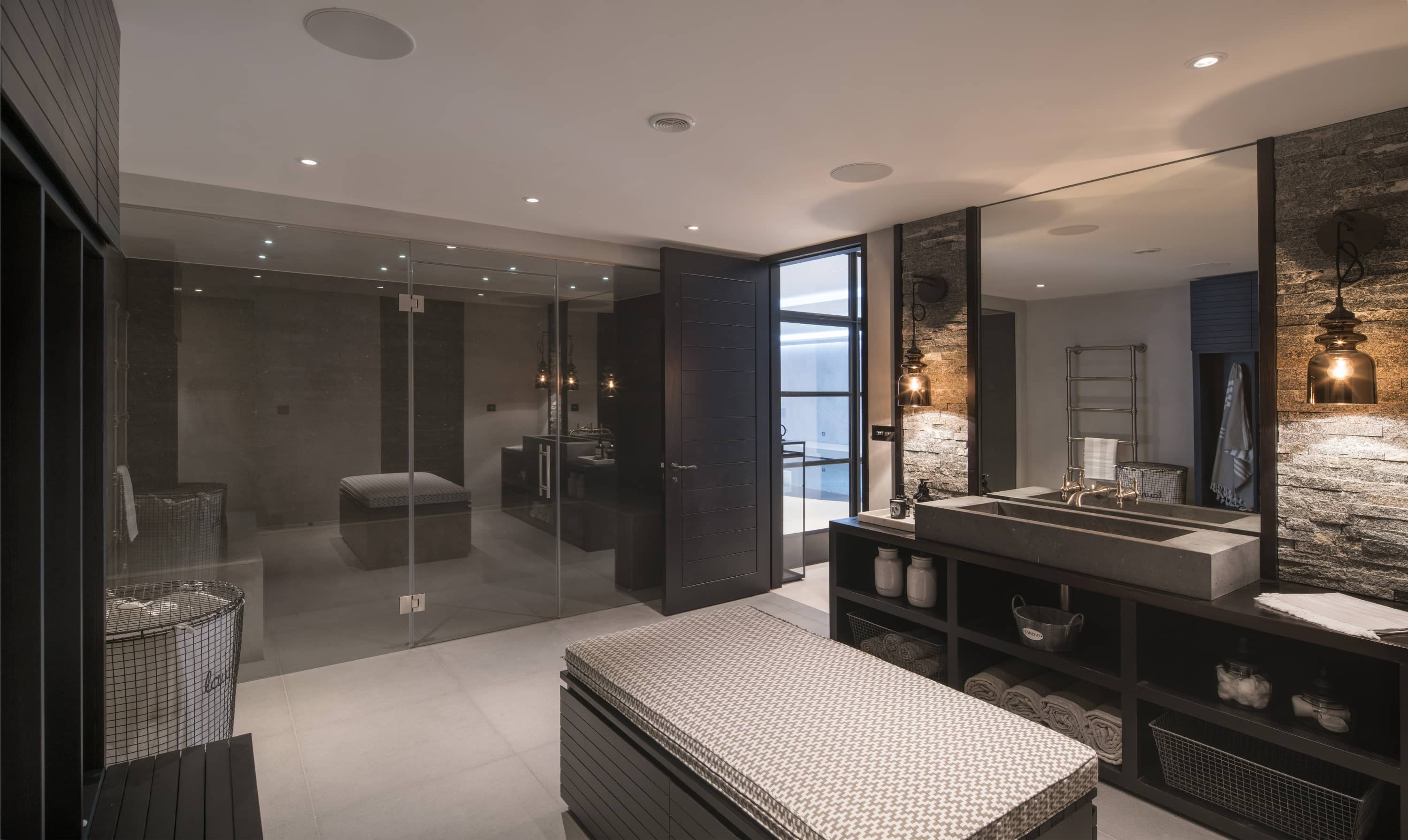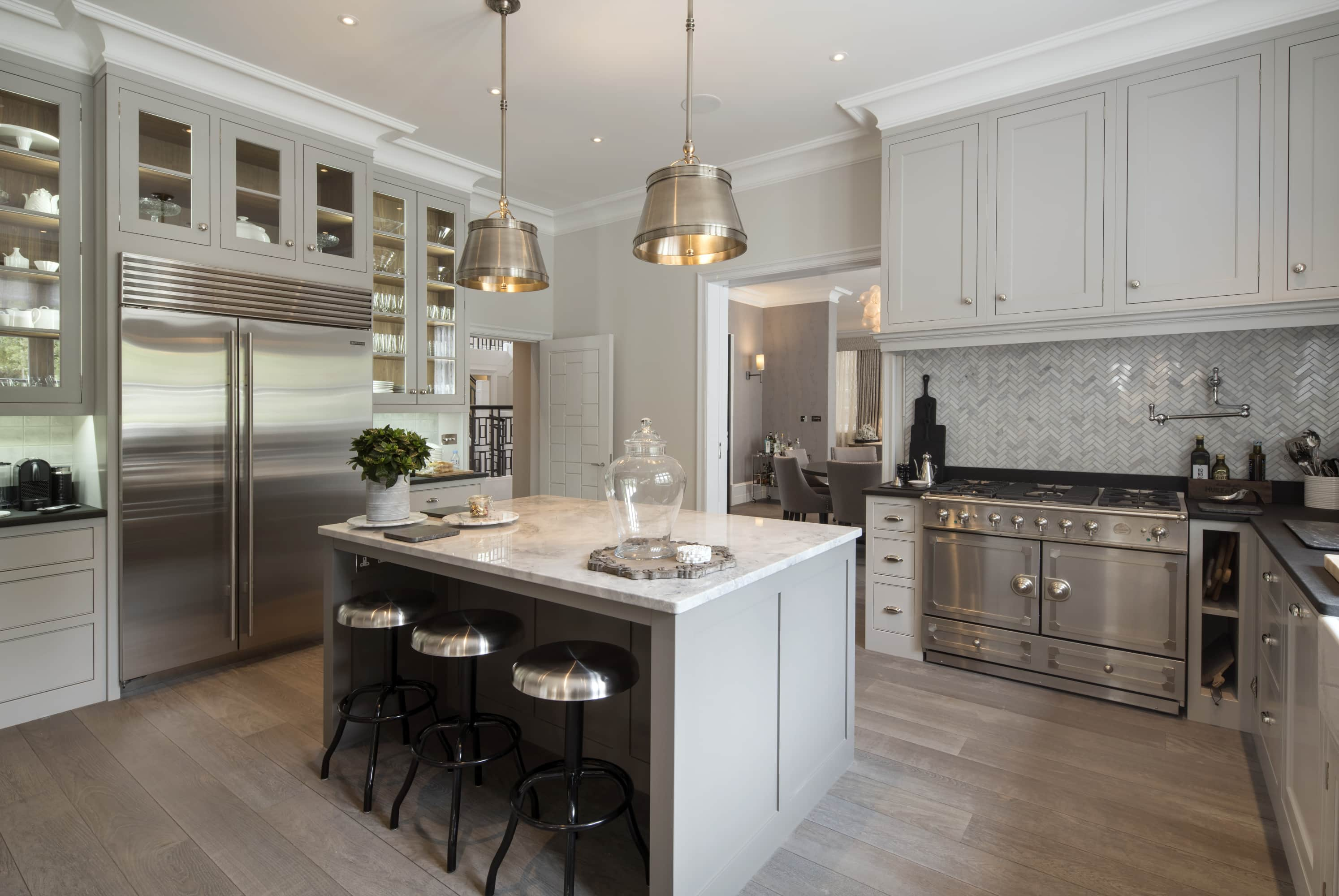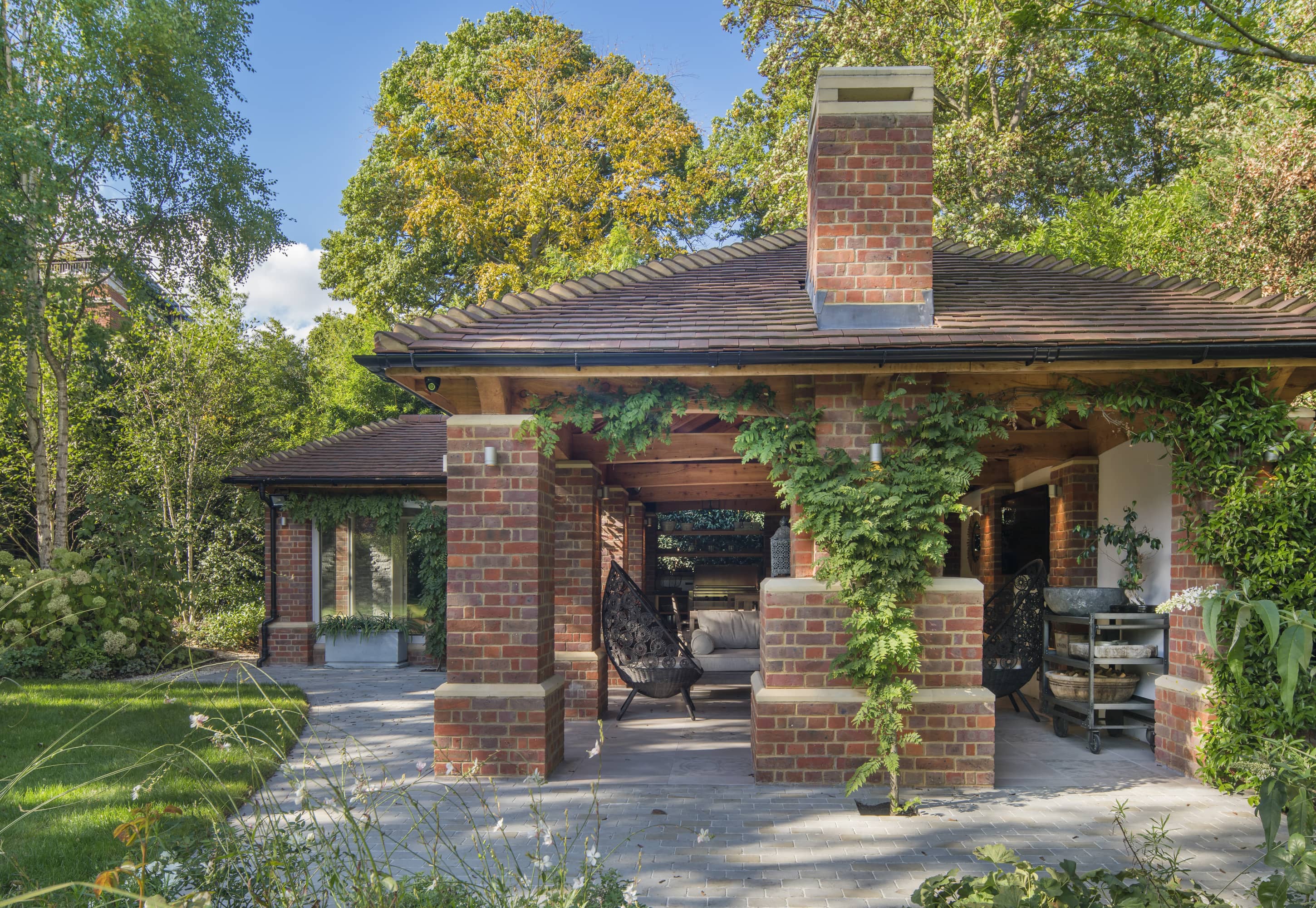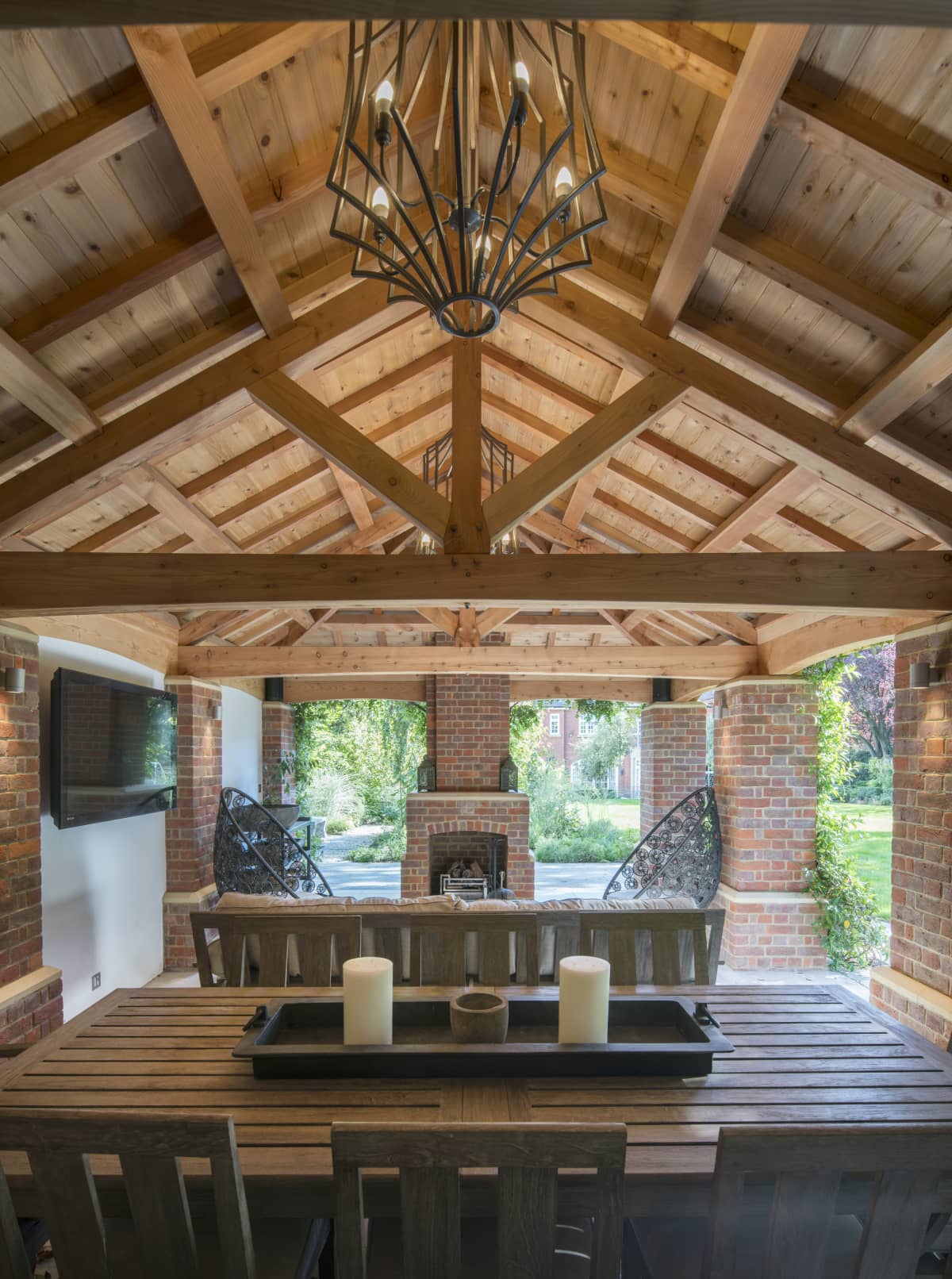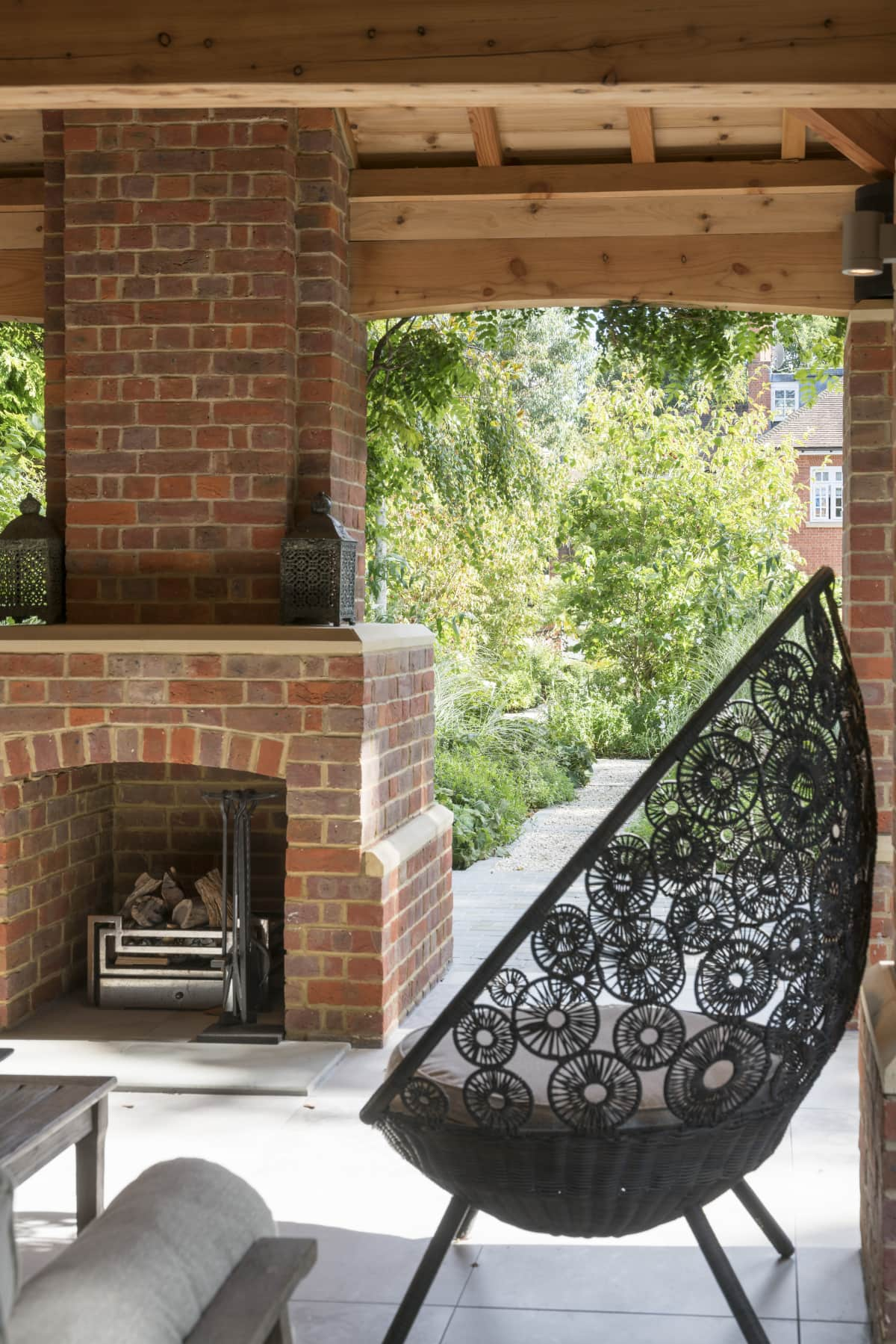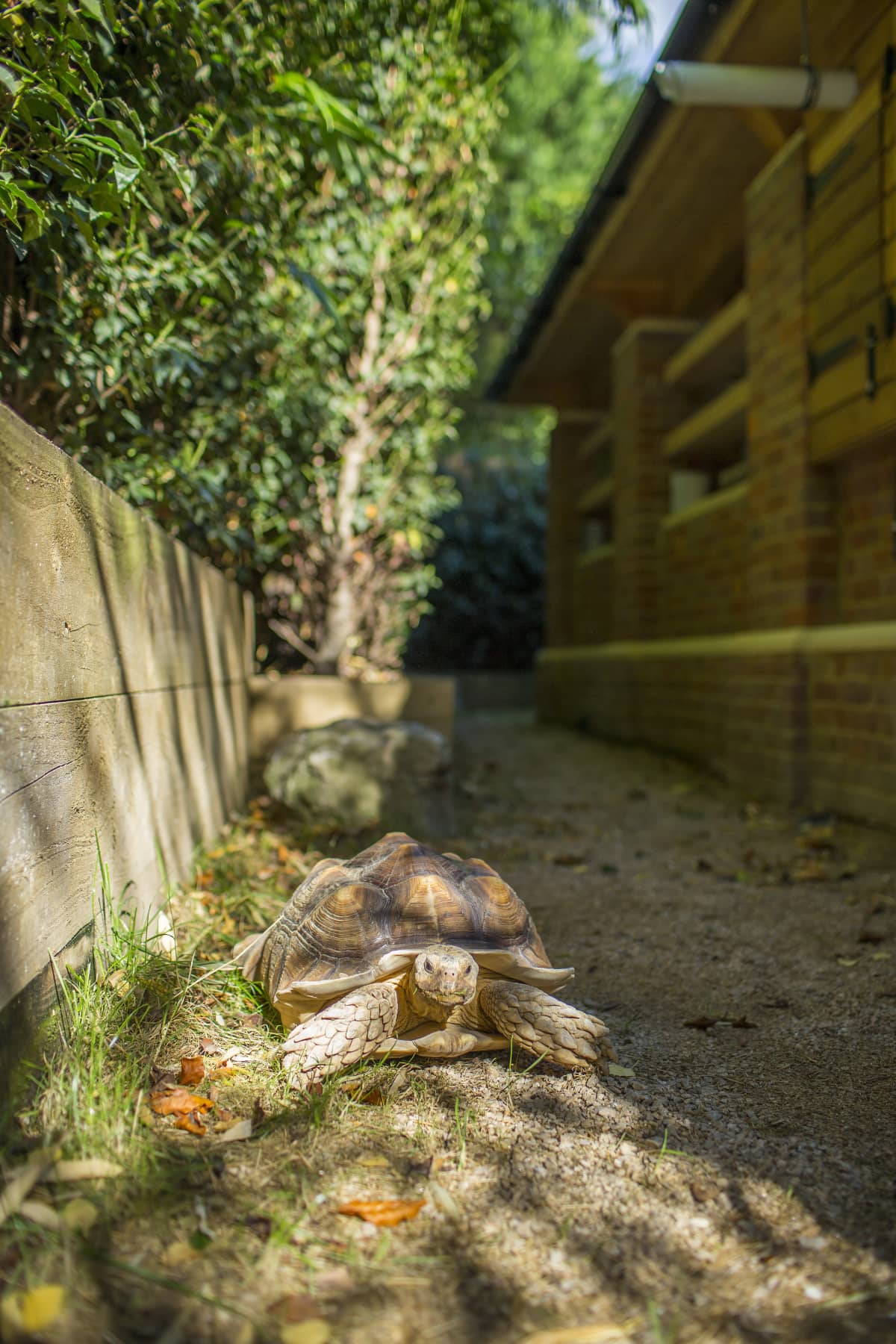 1 / 16