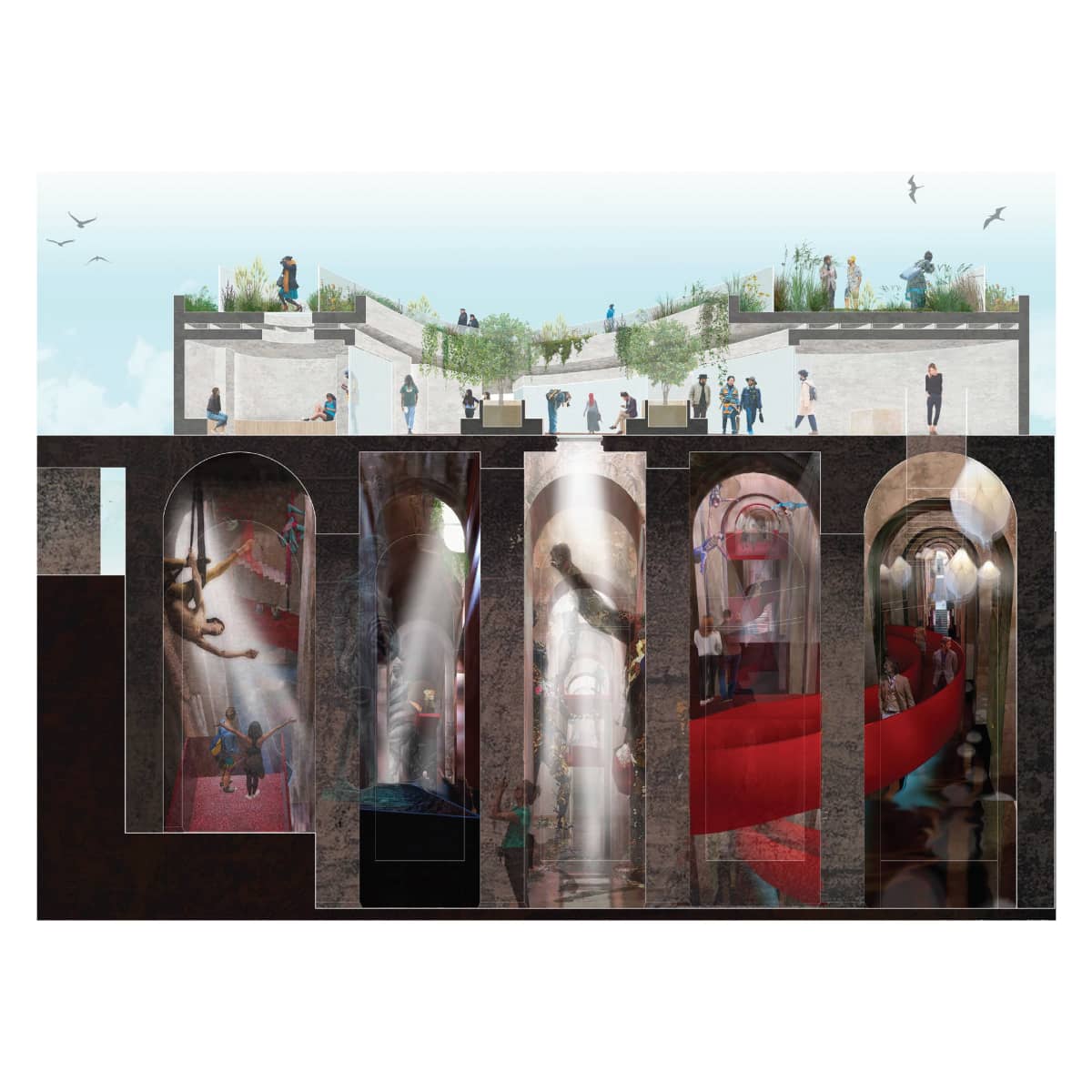 Re-use the Roman Ruins Competition
Piscina Mirabilis is a Roman reservoir built by Emperor Augustus in the 1st century AD in the outskirts of Naples, one of many forgotten historical buildings littered across the Italian landscape. Charlton Brown joined a design competition that looked at the potential transformation of this extraordinary structure into a Contemporary Art Museum.
The forgotten reservoir sits as a memento of old times, as a witness of an age of luxury and lavish lifestyle, that had been suddenly interrupted by the eruption of the volcano.
The site of Piscina Mirabilis sparks many exciting possibilities of reinterpretation that will reconnect future visitors to its disputed history and will allow them to reflect on the ephemerality of life.
The design responds to the brief by providing an eclectic group of volumes, voids and experiences that weave around the existing structure at different levels.
Above ground five pavilions enclose a central courtyard, offering a new and flexible public space for the local community. Underground a maze of suspended pathways meander around the hypostyle room, offering an emotional experience among the wonder and oddities of our society.
Water that has been brought back into the reservoir, reminding us of the current climate crisis and the terrible consequences that it might have on our existence.