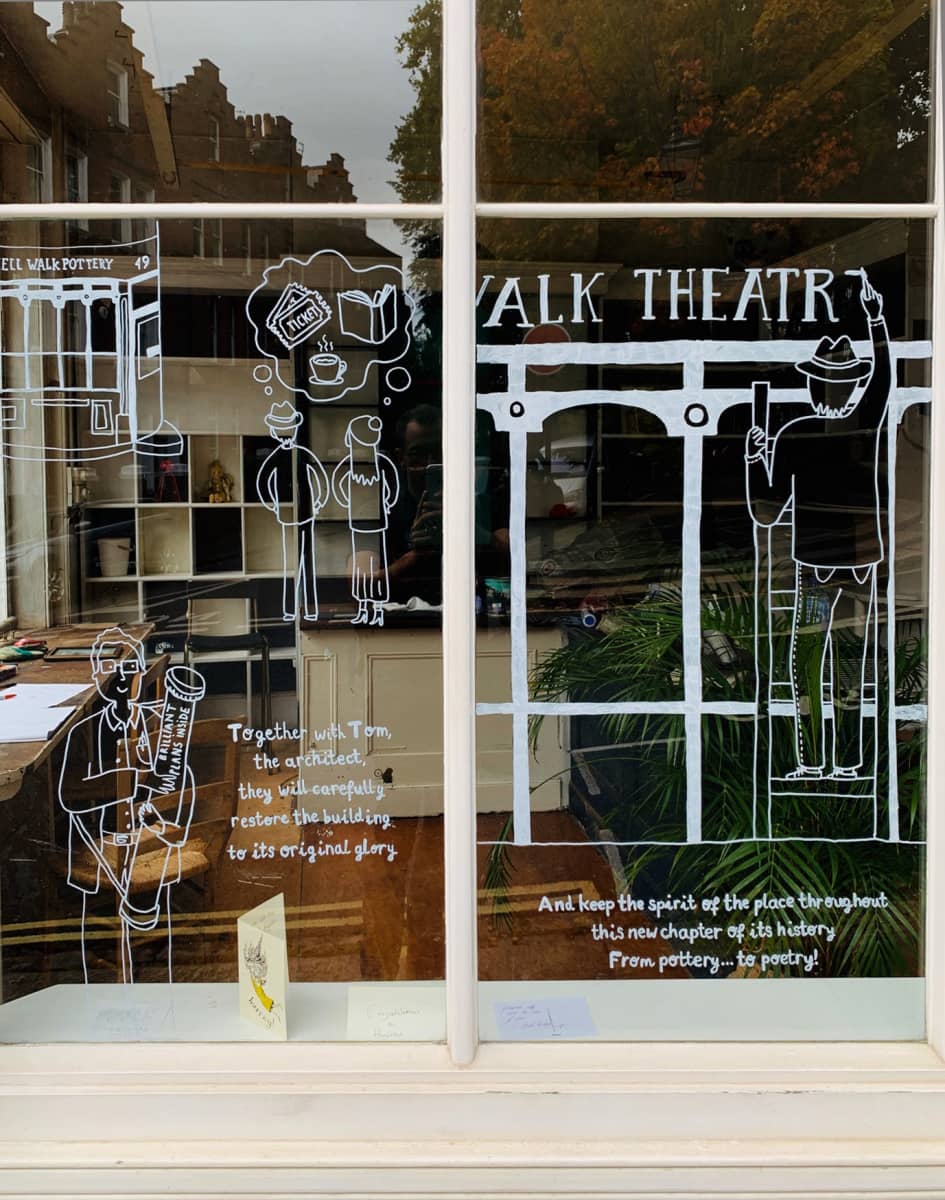 From Pottery to Poetry
Introducing a very special project of ours; the transformation of the much loved Well Walk Pottery studio to a Bookshop and Puppet Theatre. Our clients' journey has been beautifully illustrated for the community on the prominent shopfront, which will be sensitively restored.
More information coming soon.