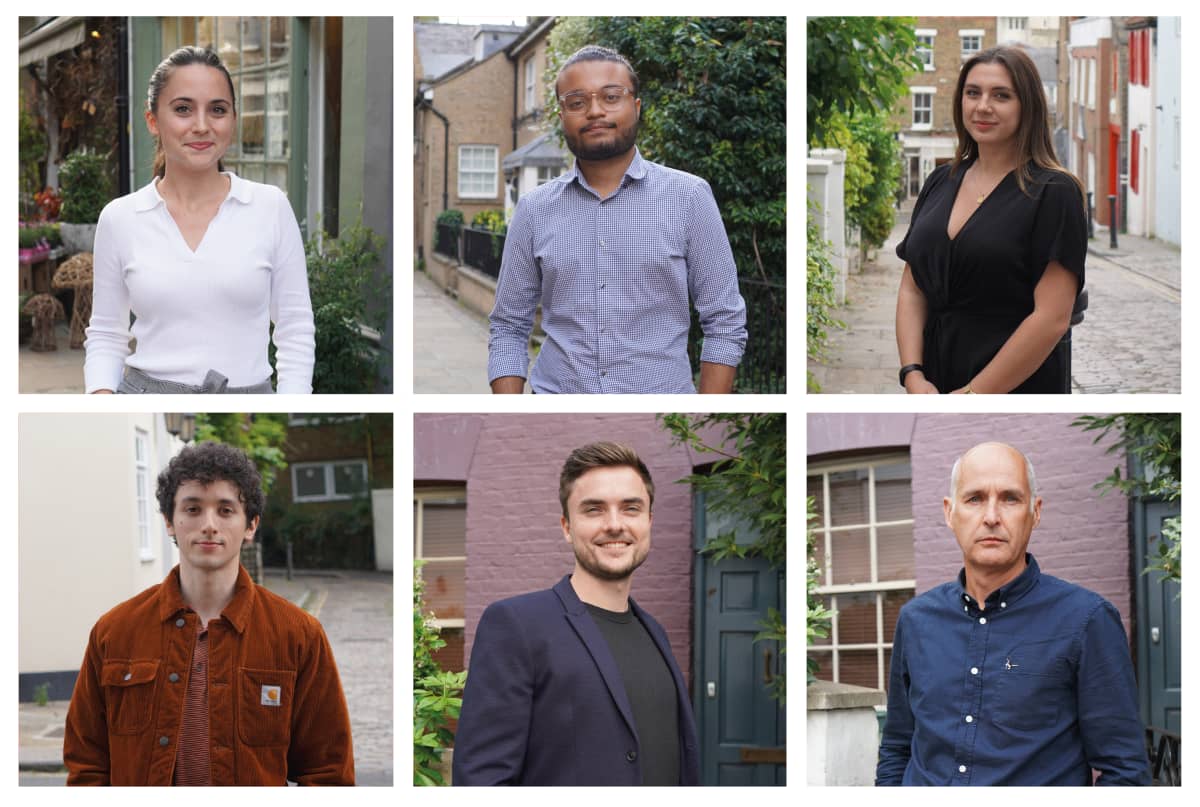 Charlton Brown welcomes new team members
We're excited to welcome our new team members, Katja Hasenauer, Cameron McKay, Taylor Gittens, James Bradford, Alicia Wright and Mark Dallman to the Charlton Brown team!

Having studied for her Part 2 at the LSA, Katja brings with her 5 years professional experience in practices across London, as she joins us with a view to completing her Part 3.

James also joins us a Part 2, and completed both his undergraduate and postgraduate studies at the Bartlett. He previously worked on high end residential projects in London and Seattle.

Alicia graduated from Kingston University, and joins our interiors team as an experienced Interior Designer, having held roles across the industry

Having worked in accounting, financial and office management for a number of other architectural practices, we're pleased to welcome Mark to the team as our new finance manager.

This year also marks our second year participating in the London School of Architecture's Practice Placement Scheme, through which Cameron and Taylor will be joining us as they learn in practice while also beginning their Part 2 studies.

Through this innovative initiative, we hope to help realise our shared goal of widening access to architecture and remedying the lack of diversity in the wider profession, by proactively addressing the barriers to the industry, and recruiting talented candidates.

Having previously completed his Part 1 at University of Westminster, Cameron joins us with a variety of practice experience including working across larger housing and regeneration schemes. Taylor graduated with his Part 1 from Plymouth University, and previously worked in practice in Cambridgeshire, where he gained experience in different residential and commercial projects.

They have been settling into our studio over the past few weeks and will be working across the practice on a range of different projects, which we look forward to sharing updates on soon.