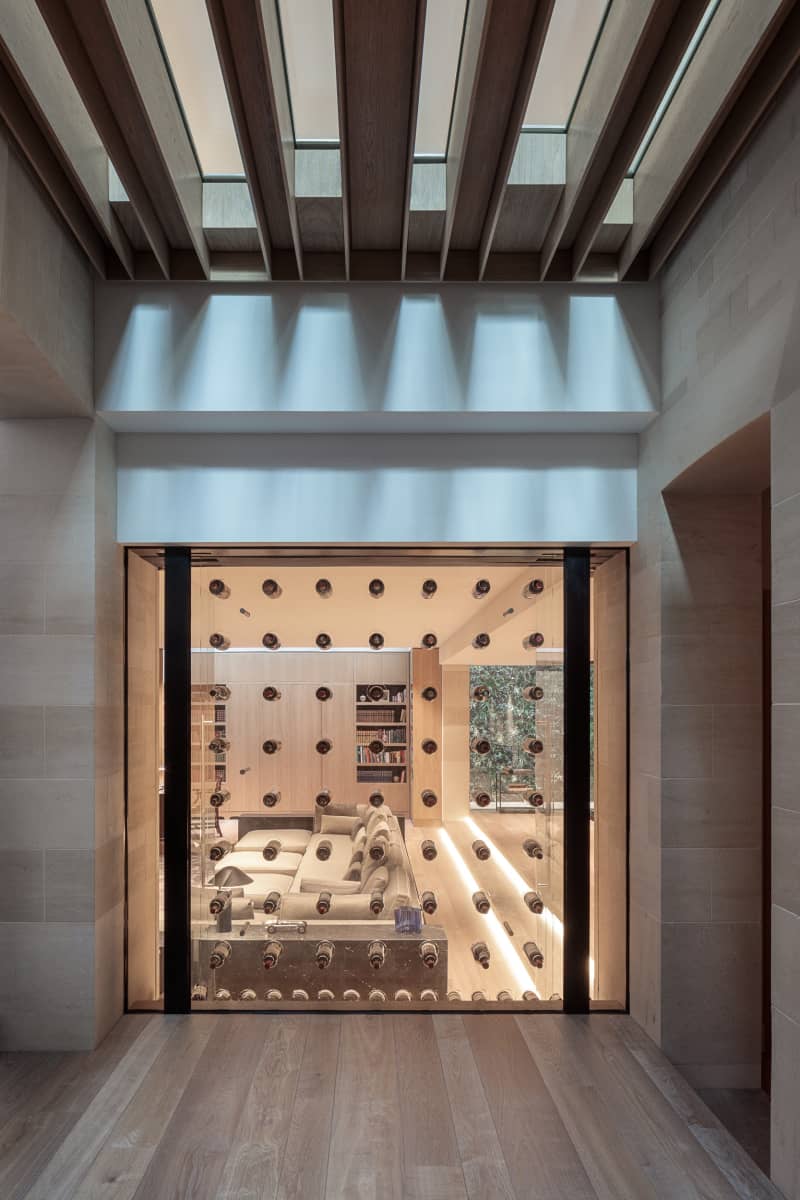 Knolehurst shortlisted at British Homes Awards 2021
This week, we're thrilled to share that Knolehurst has been shortlisted in the 'Best Interior Design: Individual Home' category at this year's British Homes Awards!

Each year the British Homes Awards celebrates excellence in British homebuilding, recognising every aspect of design from architecture to interiors.

At Knolehurst, we were given a simple brief: this new family home should be flooded with light. As a result, the entrance hall takes centre stage, bringing sunlight into the heart of the home, from the upper floors through to the family room in the large basement below.

Complete with clean lines and sophisticated finishes, our simple, paired-back interiors have created a sense of spaciousness throughout the home. A transparent partition continues this in the basement, while also providing innovative storage for an impressive wine collection.

We were also responsible for the furniture and fittings at Knolehurst, including custom joinery and a Charlton Brown-designed bespoke lighting fixture which is suspended through the full height of the staircase.

We'd like to congratulate everyone who has been shortlisted and we're looking forward to the awards ceremony this November!

The full shortlist for this year's awards can now also be found on the British Homes Awards website.
View project