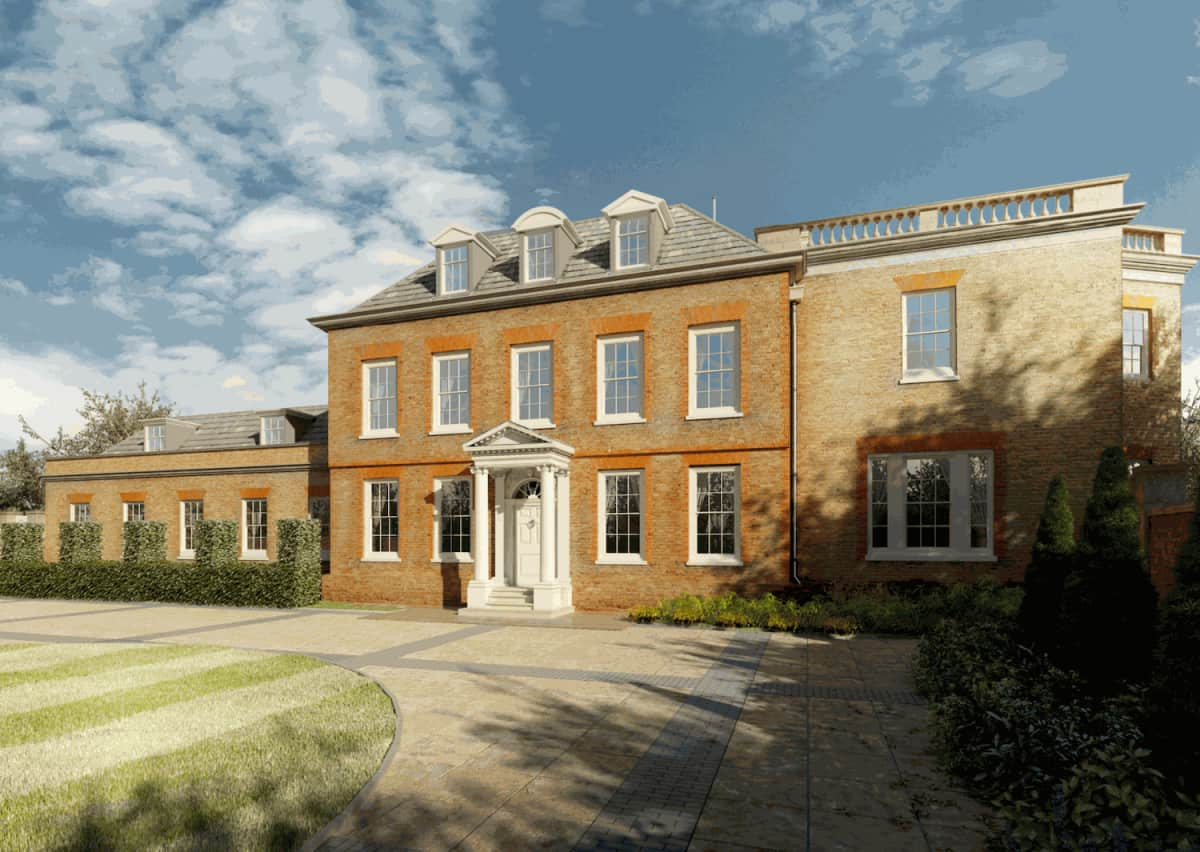 Heath House
We secured planning permission and Listed Building consent for an exciting new project at Heath House, which will see the extension of this Grade II* listed family home, before it is subdivided into five generous apartments in a later phase of the house's development.

Located in a very prominent position overlooking Hampstead Heath and Whitestone Ponds, Heath House suffered substantial bomb damage during the Second World War and was rebuilt in a reduced form in 1952. This restoration was largely based on a historic painting of the house, which can now be seen in Oxford's Ashmolean Museum.

The house has important historic links to Samuel Hoare, William Wilberforce and Elizabeth Fry and is a much loved local landmark within the Conservation Area. It was also home to Edward Guinness, 1st Earl of Iveagh before he purchased Kenwood House in 1925.

Through extensive historical research, we have been able to understand how the house has evolved since the construction of the original property in the 18th Century. Building on this, our design extends the home by reinstating a coach house wing and other original elements which were lost to bomb damage, rooting these new additions into the property's story and setting.